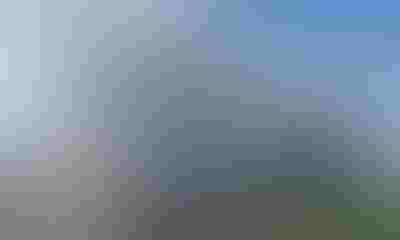 Throughout the month of March, the Iowa office of the Center for Rural Affairs will host a series of six roundtable discussions and dinner conversations with farmers across the state of Iowa. The first meeting is March 7 at Eagle Grove Memorial Library in Eagle Grove, in north-central Iowa.
"The purpose of the meetings is to hear from farmers about their goals and challenges relating to conservation, beginning farmer policy, and other farm programs," says Stephanie Enloe, rural policy program associate at the Center for Rural Affairs.

PLAN TO ATTEND: Roundtable discussions will be held in March at six locations around Iowa to gather ideas from farmers on what they want to see in the next farm bill regarding farm policy, conservation efforts, beginning farmer programs, etc.
Policy and advocacy issues center around federal funding
Each meeting will consist of two short presentations, followed by a facilitated discussion regarding policy and advocacy ideas around annual federal funding debates, as well as leading into the next federal farm bill. "We'll also provide dinner, and we hope discussions continue, perhaps more informally, during that time as well," Enloe adds.
"The annual funding debates over the past few years have cut billions from federal soil and water conservation programs at a time when farmers need greater access to conservation tools and resources. With these cuts, we have lost all the additional funding we gained for conservation programs since 2008," says Traci Bruckner, senior policy associate with the Center for Rural Affairs. "We believe one solution is for Congress to make conservation program funding a priority not only in the annual USDA funding debates, but in the next farm bill. We would like to vet this idea with Iowa farmers, and we're looking forward to hearing their ideas, as well."
Support needed to help farmers meet nutrient reduction goals
"At the end of these roundtable meetings, we hope to gain ideas from Iowa farmers that will offer additional support to farmers who are working hard to meet nutrient reduction and water quality goals, as well as for policies and programs that can help beginning farmers overcome common barriers such as access to land, credit and training," says Enloe. "We need to sort out and prioritize ideas we can come together on and advocate for in continued annual funding battles and the next farm bill debate that Congress will undertake."
 Meetings will take place at the following locations and times:
 Monday, March 7: 5:30 – 7:30 p.m., Eagle Grove Memorial Library, 101 S. Caldwell Ave., Eagle Grove, IA 50533
Tuesday, March 8: 5:30 – 7:30 p.m., Atlantic Area Chamber of Commerce, 102 Chestnut St., Atlantic, IA 50022
Thursday, March 10: 5:30 – 7:30 p.m., Sioux Center Public Library, 102 S Main Ave., Sioux Center, IA 51250
Monday, March 21: 5:30 – 7:30 p.m., Washington Public Library, 115 W Washington St., Washington, IA 52353
Monday, March 28: 5:30 – 7:30 p.m., Brew & Brew, 213 1st Ave. E, Dyersville, IA 52040
Tuesday, March 29: 5:30 – 7:30 p.m., Emmetsburg Community Center, The Shores at Five Island, 14 N Lawler St., Emmetsburg, IA 50536
To ensure enough food is provided, interested participants should RSVP to Stephanie Enloe at 563-875-0066 or [email protected]? at the Center for Rural Affairs.
For over 40 years, the Center for Rural Affairs has advocated for policies that support strong rural communities and family farmers. They work on state and national legislation, including the farm bill.
Subscribe to receive top agriculture news
Be informed daily with these free e-newsletters
You May Also Like
---