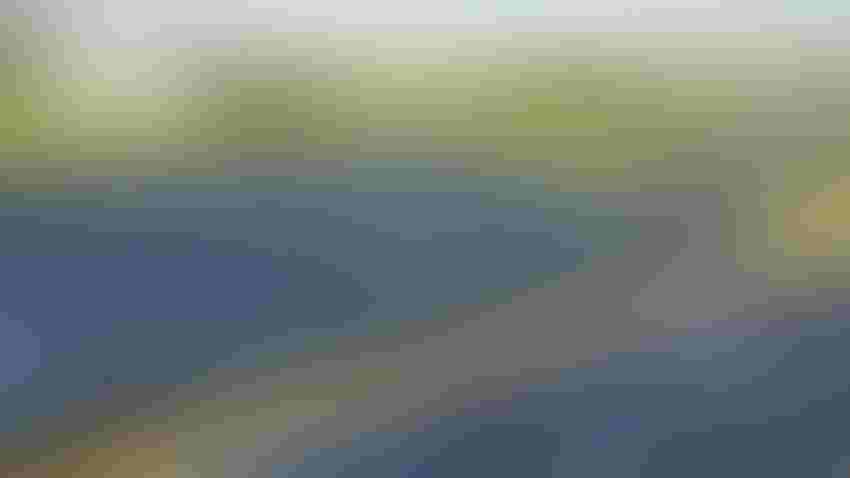 Solar energy systems are investments that offset a customer's energy consumption – turning a variable cost into a fixed expense.
Delta Solar
Across the Midsouth, solar energy systems are cropping up as farmers and business invest in a natural power source – turning a variable cost into a fixed expense. These systems offset a customer's energy consumption, and from an agricultural perspective they can power anything from grain bins and electric wells to shops and poultry houses.
Since 2017, Delta Solar has been on the forefront for solar energy systems in Arkansas. Installations include agricultural, industrial, commercial, and residential projects. The company focuses on business integrity and customer satisfaction by offering tailor-made installations, specific to consumer needs.
Understanding those customer needs is especially critical in the agricultural community, and AJ Hood, agricultural specialist and partner, advises potential customers considering implementation of solar energy on their operation.
"Customers come to us with different goals and outlooks, and beauty comes in thinking outside the box to design projects. I encourage anyone to look closely at solar and discover its potential to meet the needs of their farm or business.
"Solar may not be feasible in every situation - but if you do not look for the opportunity, you will never find it," he said.
Is solar right for you?
Education is the first step in planning a solar energy system. Hood described the initial customer consultation – dedicated to answering questions, clearing up misconceptions, and determining if solar is a good fit for an operation.
"I want to know up front what customers plan to achieve. Most come to us with a typical set of questions, and I want to answer those early in the conversation. We talk it out to determine project viability," he said.
Rules, regulations, and electric rates vary across the state by electric cooperative or energy provider. Understanding the specifics for your area and learning how to implement them is crucial for the overall project.
One common misconception lies in how solar energy is used. Batteries and storage are not required. Customers gain a predictable number of solar credits 365 days per year, and those credits offset their consumption by putting power back on the grid through the metered system.
"These systems are not intended to power 100 percent of a farm or business, and solar rates cannot exceed a customer's actual energy needs," he added.
Feasibility testing and project proposal
Feasibility studies are the next step to ensure the electrical grid can handle the generated power. The solar company, in partnership with the utility, reviews one to two years' worth of customer electric bills to assess energy usage, fluctuations, and cost. Then the project is evaluated to confirm the array will produce satisfactory financial returns.
"These studies are important in crafting the customized plan. The worst thing we can do is sell someone a project they do not need or benefit from in the end," he stated.
The company presents the customer with a project proposal to lay out system capabilities and cost. This proposal also accounts for net metering and meter aggregation policies, and a team at Delta Solar walks customers through the steps to find government tax credits and financial incentives.
Commercial and residential customers can take advantage of federal tax credits for 30% of the total system cost, with no cap on the credit value. Businesses are eligible for accelerated depreciation, and agricultural and rural businesses can apply for the USDA Rural Energy for America Program (REAP) grant for up to 40% of eligible costs.
Hood reminded, "We encourage customers to do things that make economic sense. When it comes down to it, this is an investment, and we advise every potential customer to take the proposal to their accountant. Include them in your decision because they know your finances and history better than anyone."
Solar system construction and maintenance
Delta Solar handles all aspects of the project once a customer decides to proceed. Everything from construction to long-term maintenance is handled by the same team.
"Our team understands everything about a project, and this helps us assist customers as they monitor the system on the backside and deal with any questions or issues that may arise," he said.
Most solar energy systems in Arkansas are built with fixed tilt racking and no moving parts – making for lowkey maintenance. Inverters have a usable life of 12 to 15 years, and the solar panels come with a 30-year warranty.
Panel durability is comparable to the windshield of a pickup truck, and the warranty covers weather damage in the event of a hailstorm. It also protects against degradation – if output does not perform to full capacity.
The solar panels are anchored to posts driven 8 feet into the ground, and the shaded grassy area beneath the system requires minimal management - controlled by simply spraying or mowing. Other options for the grassy area include pollinator habitats and small ruminant grazing – with sheep being the most likely candidates.
The future of your investment
Once established, solar energy systems are easily augmented to meet any growing consumption needs of farms or businesses.
"These things are like Legos. You add onto the system as you go," Hood said.
After two years, excess credit can be sold back at the energy company's avoided cost. This value is a fraction of the actual cost of consumption – so approaching solar with the goal of producing more power than you need is discouraged. 
Grandfathering laws provide customer confidence in their investment for 20 years, with Arkansas legislation scheduled to vote on the renewal of these laws in early 2023.
"Solar is a huge benefit for our state, and Arkansas has some of the most favorable laws in the nation. People who adopt solar are very appreciative of the impact on their operation, and we have our legislators to thank for that," Hood said.
Subscribe to receive top agriculture news
Be informed daily with these free e-newsletters
You May Also Like
---