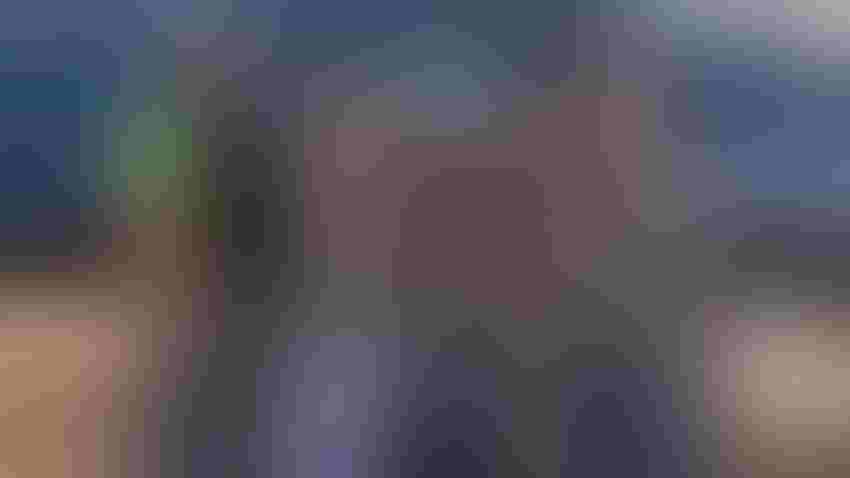 FAMILY OPERATION: The Goplins grow corn, soybeans and alfalfa on their farm near Osseo, Wis. The family includes Shane (left), Kendra, Brinna, Melinda and Vaida.
PHOTOS COURTESY OF MELINDA GOPLIN
It would be hard to find a Wisconsin farm family more involved in agriculture than the Goplins of Osseo.
Shane Goplin is a grain and forage farmer in Trempealeau County, where the slopes of the Driftless Region long ago turned him to practicing no-till or minimum-till on soils ranging from sandy to clay — some in the same fields. His 3,200 acres are devoted to cash crops: corn, soybeans and alfalfa.
"If I could stop time, this would be the perfect time," Shane says. He jokes, though, that he's in his 40s and "I still don't know what I want to do when I grow up. I haven't found anything better than production agriculture." He acknowledges that you must have a passion to be in this business.
The sixth-generation farmer demonstrates it. He just termed out after 20 years on the Trempealeau County Farm Bureau board and now serves as treasurer on the Wisconsin Corn Growers Association board. He is on the membership committee and the planning committee for the 2023 Wisconsin Corn/Soy Expo.
Shane and his wife, Melinda, who is in her 26th year of teaching agriculture and leading the 60-member FFA at Whitehall High School, sold their dairy business in 2013 so Shane could concentrate on cash cropping. That includes raising feed for his former dairy.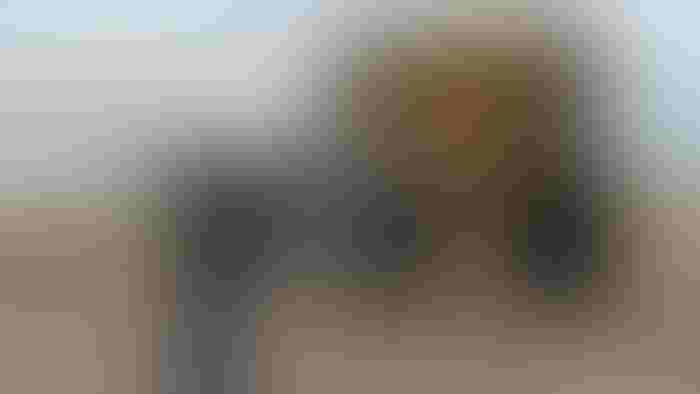 HIGH YIELDS: Shane Goplin aims for 60-bushel-per-acre soybeans and to beat the national average in corn production.
Active family
Shane and Melinda's three daughters are FFA members and show both dairy and pigs at the local, state and national levels. They are responsible for choosing animals, feeding, training and daily care.
Kendra is the state FFA reporter and is taking online classes at South Dakota State University, where she is majoring in ag education and communications while fulfilling her FFA duties. She was a national winner in the FFA's Supervised Ag Experience program with a project about teaching elementary students where food comes from.
Vaida is a senior and FFA president at Whitehall High School. Her SAE is in swine production.
Brinna, a sophomore, is the FFA chapter secretary.
The girls also have a 4-H background. Kendra shows dairy heifers, Vaida shows pigs, and Brinna shows both calves and pigs and helps with corn drying.
This year the girls worked with 11 pigs, both breeding stock and market hogs, and 10 dairy calves and heifers. Melinda jokes that the family goes on "showcations. I run the girls to shows." They've enjoyed attending Farm Bureau annual meetings. "The majority of family vacations are around agriculture," Melinda says.
Ag teacher
Melinda has 100 students this year. Some come from three nearby school districts under a unique co-op arrangement. She grew up on a farm and is pleased that her parents exposed her to a wide range of agriculture experiences. That allows her to vary classwork from ag introduction to a course in precision agriculture.
"I teach a little of everything," she say, laughing with always-ready humor. "I enjoy what I do." The school has a greenhouse and a fish tank; the fish waste fertilizes and irrigates lettuce crops.
While teaching and FFA advising full time keep her from day-to-day farm work, Melinda joins Shane in decision-making on the farm.
Shane calls his family "awesome." Affable and forthcoming, he was interviewed by phone while trucking back from Nebraska. He was obviously comfortable conversing via Bluetooth, explaining that he is "heavily into the technology side of things." He shoots for 60-bushel-per-acre soybeans and to beat the national average in corn production, employing two full-time workers plus part-time help as needed.
After corn silage is taken off, he plants a cover crop of rye. He's made extensive use of waterways and tries "to do as little tillage as possible. ... When we can keep our soil healthy, we can keep our soil happy," he says.
Buchholz lives in Fond du Lac, Wis.
About the Author(s)
Subscribe to receive top agriculture news
Be informed daily with these free e-newsletters
You May Also Like
---