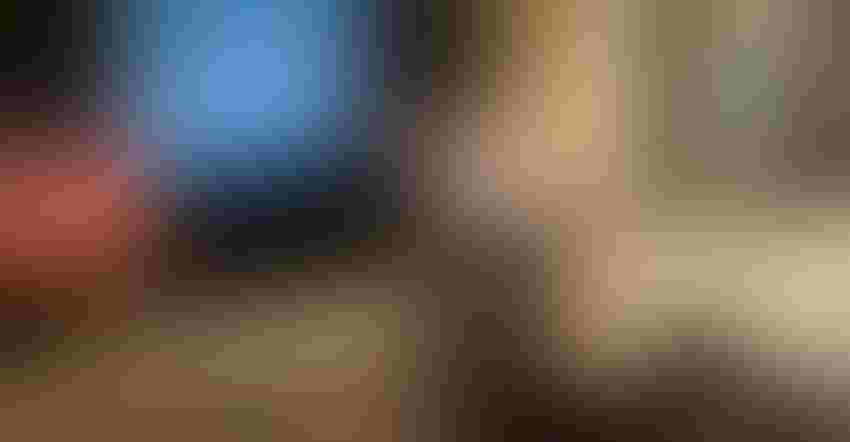 EXPORTS: "Folks, we can make sure that American agricultural exports will make up for the gap in Ukrainian supplies," President Biden told the crowd assembled in Jeff O'Connor's machine shed, adding that U.S. exports last year shattered all previous records, coming in at $177 billion.
Holly Spangler
On the backdrop of a picturesque northern Illinois farmstead, President Joe Biden announced Wednesday that he's doubling USDA's initial $250 million grant program to boost domestic fertilizer production to $500 million.
"On the plane out here, on Air Force One, I turned to Tom (Vilsack) and I said, 'Tom, double that. Make it $500 million. It's so desperately needed. We can't take chances," Biden said, calling American farmers "the backbone of freedom."
"Right now, America is fighting on two fronts," Biden told the crowd gathered in Kankakee, Ill., farmer Jeff O'Connor's machine shed. "At home, it's inflation and rising prices. Abroad, it's helping Ukrainians defend their democracy and feeding those who are left hungry around the world because Russian atrocities exist."
Calling Ukraine the world's largest producer of wheat, corn and cooking oil, Biden said Ukraine has 20 million tons of grain in storage that's meant for Africa but can't get to market because Russia has blockaded their ports on the Black Sea.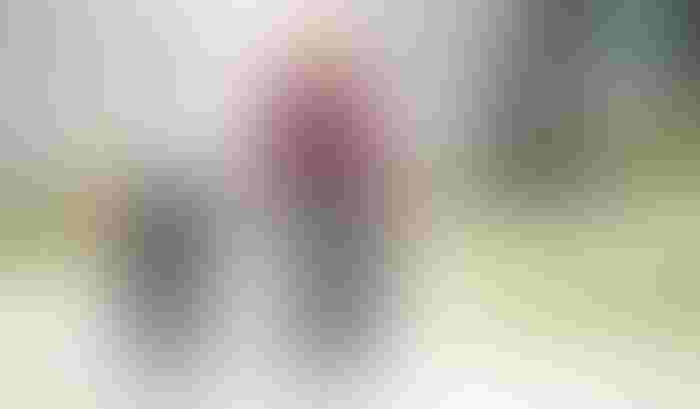 "If those tons don't get to market, an awful lot of people in Africa are going to starve to death because they are the sole supplier of a number of African countries," he added.
Secretary of Agriculture Tom Vilsack announced the initial $250 million for the fertilizer grant program to be paid out utilizing funds from the Commodity Credit Corporation during the 2022 Commodity Classic. USDA will now make a total of $500 million available through the grant program to support independent, innovative and sustainable American fertilizer production. USDA is also seeking input from the fertilizer industry on how to structure the grant program to incentivize American production of fertilizer. Vilsack said USDA expects to announce final grant program details in the summer of 2022 and will award initial grants by year's end. 
Double-crop investment
One of the reasons the administration chose to visit O'Connor's farm was because of his double crop efforts – a practice less common in the northern third of Illinois. Yet, O'Connor found success in recent years, raising 80-bushel beans last year on his double-crop acres.
Biden announced that USDA will extend double crop insurance coverage to nearly 700 additional counties, to encourage farmers to raise wheat without relying on them to substitute crops or cultivate more ground. Nearly 2,000 counties will have access to double crop insurance.
U.S. farmers double crop 12 to 15 million acres but Vilsack hopes to double that number, according to comments made by Vilsack at the event. "The soybean association, working with us and other farm groups, have sought to double the number of double crop acres to 30 million by 2030. I hope we can accelerate that with this effort today," Vilsack said. However, according to USDA National Agricultural Statistics Service data with American Soybean Association calculations, there were 4.4 million acres of double crop soybeans in 2021, explains ASA economist Scott Gerlt in an analysis of the proposal.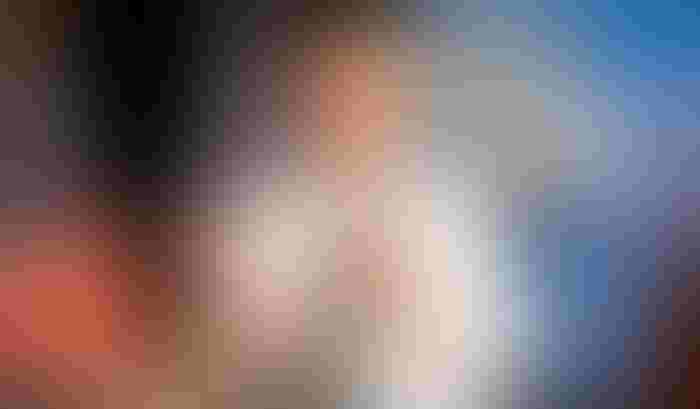 "We're reducing the red tape so it's easier for farmers to conserve inputs and double crop," Biden told the crowd, adding they want to increase financial security for farmers who practice double cropping.
John Lumpe, CEO of the Illinois Soybean Association, says farmers have been double cropping for years and more will do so if the economics are right.
"Our farmers are patriots. They're willing to help, not only United States, but abroad," Lumpe said. "Jeff has been growing wheat up here for a while now, and he hasn't been covered by it, but he does very well with it."
University of Illinois ag economists recently published a paper indicating the USDA's $10 per-acre crop insurance premium reduction for double crop soybeans would have limited impact on production.
Lumpe agrees the impact wouldn't be monumental. "But if it can help the farmer get another crop rotation and treat it even as a cover crop – which would bring nutrients back into the soil – that's the win-win."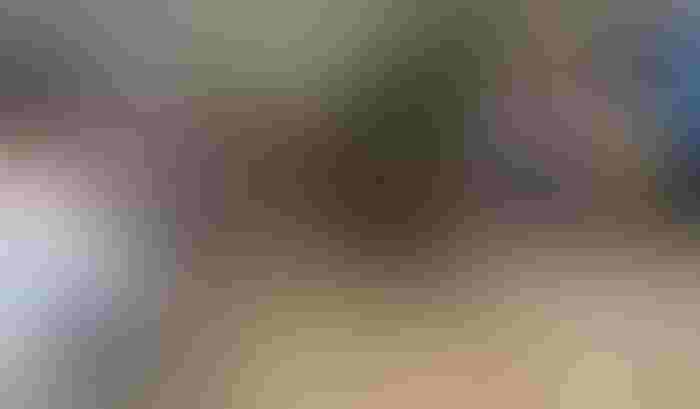 The administration has also announced plans to offer more technical help for precision ag and other nutrient management tools. USDA will offer more planning and cost share assistance programs to improve nutrient management and will streamline application processes to expand access.  
Biden added that Vilsack was heading to the G7 conference following the farm visit, with specific goals for improving food supply and stabilizing prices worldwide.
"They're going to see what actions we can take to increase fertilizer suppliers globally and identify how we can work together to prevent export restrictions on food and agricultural inputs and bring more global production to market, which will stabilize prices and bring more certainty to our farmers and keep people from dying of hunger," Biden said, adding that the U.S. leads the world and stands up for freedom.
 
Subscribe to receive top agriculture news
Be informed daily with these free e-newsletters
You May Also Like
---