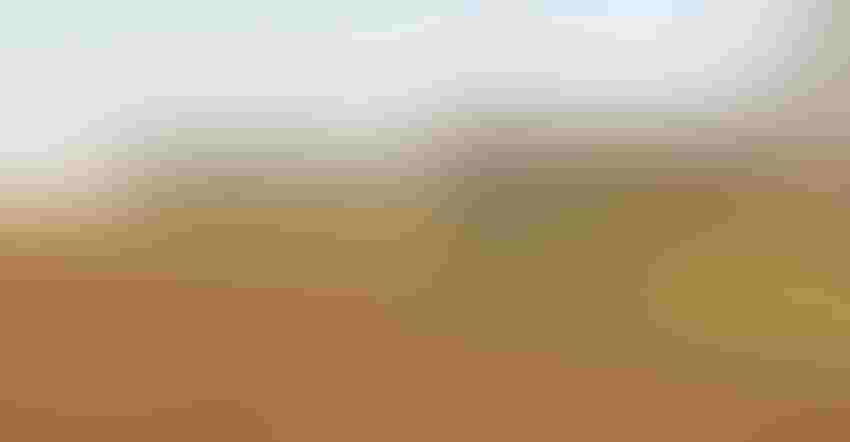 Koele/iStock/Getty Images Plus
What are you doing with your unplanted acres this year after crop insurance deadlines passed?  We're asking growers about their decisions to plant soybeans or take prevent plant. Click the Feedback From The Field reporting form and give us your first-hand account on this decision, along with how your crops are faring.
Use the interactive map below that's updated frequently to see all this year's reports just by clicking the flagged locations. Click the box in the upper left-land corner of the map to bring up an index of what the different colors of the markers signify and to toggle the week's reports on and off.
How late is planting this year? Late enough for USDA to take the unusual step of extending its Crop Progress survey for corn seeding by an extra week. The government releases results this afternoon, but don't look for the number to increase much from last week's record low of 93%.
Farmers reporting Feedback From The Field last week made only incremental progress, raising their estimates to 94%. Most have long given up planting, switching to soybeans or, more likely, taking prevent plant coverage from crop insurance policies.
Growers said they made some headway with soybean planting. Based on their comments, look for USDA's estimate of that this afternoon to advance from 77% to 86% complete. If that projection holds it would be the second slowest since 1980, with only 1996 at 84% further behind.
USDA updates its estimate of acreage June 28, in a widely anticipated report that could shape summer markets. Based on historical tendencies we expect corn acreage to fall to 87 million acres. The government cut its estimate earlier this month from March intentions by 3 million to 89.8 million. And final acreage could fall to 85 million depending on how many acres of prevent plant farmers took on corn.
USDA's survey for Friday's report was done in the first two weeks of June, which can lead to large revisions in soybeans later. We look for a modest drop in soybean acreage from the 84.6 million intentions in March to 84 million now, with further reductions possible too.
More farmers also said they're opting for prevent plant on soybeans rather than face lower yields and higher costs from continuing. But some are still trying, particularly those who planned to double crop anyway.
"Need dry weather to harvest wheat then plant double crop soybeans," said a producer in central Kentucky. "Crops look good overall with only a few low areas that look weak on population."
But for other growers the wet spring and early summer of 2019 mean late planting, slow emergence and pressure from too much moisture on young plants. While they rated corn mostly steady compared to last week their assessment remains far below those from USDA's weekly crop progress conditions.
Growers are concerned about the health of corn. Some can't put down nitrogen on wet fields, while others are wondering how much is left.
"The crop is behind, starting to worry about nitrogen loss with the wet soil," commented a farmer from western Iowa. "Drown out is starting to show."
Still, not everyone is wet this year. "Very dry," said a North Carolina farmer who was worried about activation of pre-emerge herbicide. "Because of less than needed rainfall, corn height is impacted, and I don't think the yield is going to be there to take advantage of the higher price this year."
Wet or dry, few would argue this year with this assessment from northwest Ohio: "Just goes to show that even with modern technology and large farm machinery, Mother Nature is still very much in control."
Follow along with the season by clicking these links:
Feedback From The Field - June 17, 2019 - Acres lost to corn prevent plant mount
Feedback from the Field - June 10, 2019 - Judgement time: Take prevent plant or keep going?
Feedback from the Field - June 3, 2019 - Corn planting deadlines pass as farmers ponder what to do
Feedback from the Field - May 28, 2019 - Growers make progress, but at what cost?
Feedback from the Field - May 20, 2019 - Warm, dry week gets growers in the field as crucial benchmarks arrive
Feedback from the Field - May 13, 2019 - Wet is the word for 2019.
Feedback From the Field - May 6, 2019 - Some farmers in western areas make progress but overall planting remains slow.
Feedback From the Field - April 29, 2019 - Farmers in eastern Corn Belt and upper Midwest face delays.
Feedback From the Field - April 22, 2019 - A few wheels turned but most of the Corn Belt is too wet.
Subscribe to receive top agriculture news
Be informed daily with these free e-newsletters
You May Also Like
---