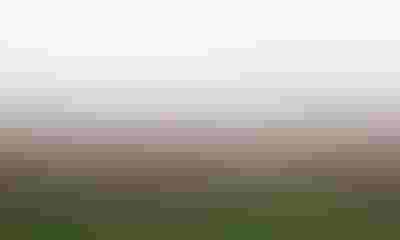 Twenty-eight projects in Minnesota will receive a total of $395,350 in funding through the Rural Energy for America Program to make energy efficiency improvements or to install renewable energy systems.
Colleen Landkamer, USDA Rural Development state director, said the funding will help rural small businesses and agricultural producers reduce energy usage and costs in their operations.

Farms, rural businesses to receive energy grants
Ardolf Enterprises Inc., a certified cleaning agency in Faribault, has been selected to receive a $10,912 REAP grant to purchase and install a 14.625 kW photovoltaic solar array. The system is expected to replace all electrical usage – generating more than 16,000 kWh of energy – and will save the business more than $2,000 per year.
Staple Food Corp, a family-owned grocery store providing full-service goods including fresh produce, meats, and cheese, is receiving a $19,693 REAP grant to replace its fluorescent lighting system with a LED system. Multi-deck open refrigeration cases will also be replaced with enclosed, energy efficient cases. The new system is expected to save the Staples business $10,123 annually and reduce energy usage by 218,734 kWh annually. That is enough energy to power more than 21 homes.
Other recipients and their grant amounts include:
AJs Gas And Grocery Inc., Herman, $9,139, energy efficiency
American Prairie Inc., Albert Lea, $10,795, solar
Clifford Armbrust, Trimont, $7,512, energy efficiency
Brey Farms Inc., New Ulm, $3,723, energy efficiency
Clearwater-Polk Electric Co-Op Inc., Bagley, $19,701, energy efficiency
Cohrs Energy, LLC, Glencoe, $19,975, wind
Chad Crowley, La Crescent, $10,438, solar
Jerome Edling, Clear Lake, $19,750, solar
Gaillen Guadalupe Dba Mini Market Lupita, Worthington, $20,000, energy efficiency
Gazette Publishing, Inc., Wheaton, $3,581, energy efficiency
Heers Family Farm, Owantonna, $20,000, solar
Todd Heieie, Brooten, $4,415, energy efficiency
James Jorgenson, Westbrook, $17,320, solar
Maria Kreidermacher, Altura, $20,000, solar
Victor Legatt, St. Joseph, $13,895, biomass
Loren and Renae Pederson, Johnson, $18,464, solar
Dean Mace, Detroit Lakes, $2,257, energy efficiency
Molitor Brothers Farm, Cannon Falls, $20,000, solar
Newrich Foods, Inc., New Richland, $8,656, energy efficiency
Ron Olson, Cologne, $20,000, solar
Dale Prokosch, Bird Island, $13,704, energy efficiency
Sells Farms Ltd, Beaver Creek, $8,847, geothermal
Gale Symens, Heron Lake, $20,000, wind
Tapp Farms, Dexter, $20,000, solar
Arthur Thicke, La Crescent, $20,000, solar
Viking Electric, Inc., Spring Grove, $12,573, solar
USDA is providing $43.2 million in loan guarantees and $11.6 million in grants through REAP for projects in every state, as well as in the Virgin Islands, the Western Pacific and the Commonwealth of Puerto Rico.
Since 2009, REAP has helped finance more than 1,000 renewable energy and energy efficiency projects throughout Minnesota. During this period, USDA has provided more than $40 million in grants and loan guarantees to agricultural producers and rural small business owners.
Congress created the REAP program in the 2002 Farm Bill.
Subscribe to receive top agriculture news
Be informed daily with these free e-newsletters
You May Also Like
---