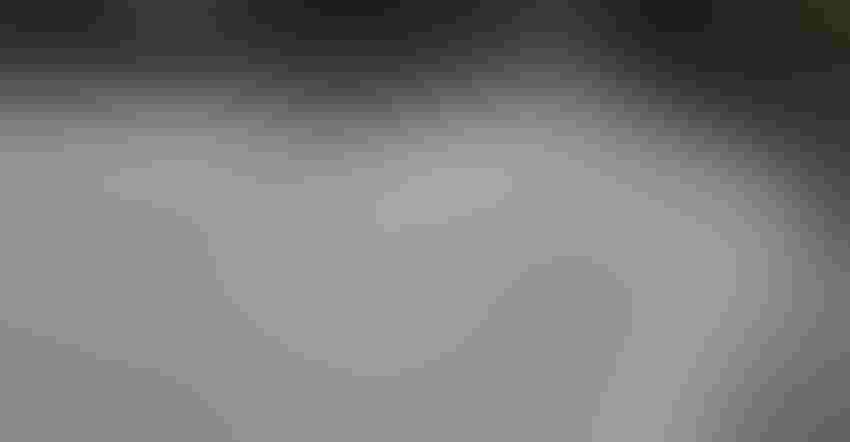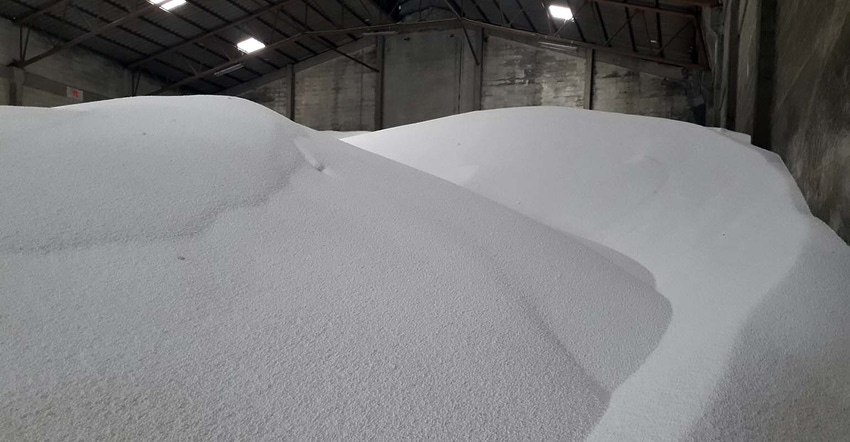 The U.S. International Trade Commission ruled July 18 against imposing tariffs on nitrogen fertilizers imported from Russia and Trinidad and Tobago. ITC's decision takes effect immediately and should narrow the price differential between urea and UAN (urea ammonium nitrate solutions).

"This comes as a welcome relief," says National Corn Growers Association President Chris Edgington. "We have been sounding the alarms and telling the ITC commissioners that tariffs will drive up input prices to even more unaffordable levels for farmers and cripple our supply. I am so glad they listened."
The decision comes after CF Industries filed a petition with ITC in late 2021, requesting that the commission place tariffs on urea ammonium nitrate, which is used in liquid fertilizers. Shortages and prices have since increased exponentially.
"This means that normal import flows should return," says Josh Linville, vice president – fertilizer at StoneX Financial Inc. "With Russia/Trinidad accounting for near 80% of typical U.S. imports, it should cause the price per actual pound of N differential between urea and UAN to narrow once again."
While Linville says he had expected a higher chance that this would happen, it still was not an expected outcome. "These cases do not typically get to this point just to be voted down," he adds.
Few inputs have exhibited more price inflation than UAN, which has experienced a jarringly high price increase due in large part to the Russia-Ukraine conflict. Those two countries are important crop and energy producers, as well as producers of fertilizers and fertilizer input products – including natural gas for UAN. Last month, ag groups including the American Soybean Association, National Association of Wheat Growers and Agricultural Retailers Association asked ITC to take into consideration that price pressure experienced by commodity farmers has cascading effects that reverberate through the farm economy.
"ASA has expressed concerns with fertilizer prices and availability for over a year," says Brad Doyle, ASA president and Arkansas soybean grower, adding the ruling will provide much-needed relief from tariffs for U.S. soybean growers and farmers across the country. "We thank the ITC for considering the impact on farmers in their determination, and ASA will continue to advocate for the removal of tariffs."
NCGA has come out strongly against the tariffs. NCGA was among many who testified during the recent hearing held by ITC, telling commissioners that tariffs on nitrogen fertilizers will place an undue burden on farmers by creating additional fertilizer shortages and unwarranted price hikes.
Nebraska corn grower Andy Jobman on behalf of NCGA shared at the ITC hearing that there are shortages in the UAN market and NCGA members are concerned they are not going to be able to get consistent access to UAN regardless of any duties that might be applied. "Simply put, the current supply of UAN does not meet demand," he said.
"Fertilizer is one of our greatest inputs," testified Jobman. "Nitrogen fertilizers, including UAN, account for more than 50% of fertilizer expenses. Even before the tariffs went into effect in December of last year, we were paying more than 300% for UAN year-over-year."
Related: Commerce department finds UAN market distorted

CF Industries says it was disappointed in the final determination, especially after the Department of Commerce confirmed that imports are being dumped below market value.
"We are disappointed that the International Trade Commission has determined the U.S. UAN industry has not been harmed by the unfair trade practices from state-subsidized entities underpinning UAN imports from Russia and Trinidad that were clearly established through thorough and impartial investigations by the U.S. government," says Tony Will, president and chief executive officer, CF Industries Holdings, Inc. "Unfortunately, this outcome will perpetuate an unlevel playing field for a domestic industry that has invested billions of dollars in the U.S. to ensure American farmers have a reliable source of UAN fertilizer."
In June, Commerce made final affirmative determinations in antidumping and countervailing duty investigations of UAN imports from Russia and Trinidad and Tobago. Commerce found that imports from Russia are dumped (i.e., sold at less than fair value) at rates ranging from 8.16% to 122.93%, and unfairly subsidized at rates ranging from 6.27% to 9.66%. In addition, Commerce found that imports from Trinidad are dumped at a rate of 111.71% and unfairly subsidized at a rate of 1.83%.
ITC conducted a separate investigation to determine whether imports of UAN from Russia and Trinidad materially injure, or threaten material injury to, the U.S. UAN industry.
About the Author(s)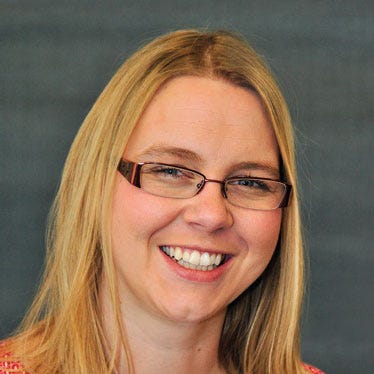 Policy editor, Farm Futures
Jacqui Fatka grew up on a diversified livestock and grain farm in southwest Iowa and graduated from Iowa State University with a bachelor's degree in journalism and mass communications, with a minor in agriculture education, in 2003. She's been writing for agricultural audiences ever since. In college, she interned with Wallaces Farmer and cultivated her love of ag policy during an internship with the Iowa Pork Producers Association, working in Sen. Chuck Grassley's Capitol Hill press office. In 2003, she started full time for Farm Progress companies' state and regional publications as the e-content editor, and became Farm Futures' policy editor in 2004. A few years later, she began covering grain and biofuels markets for the weekly newspaper Feedstuffs. As the current policy editor for Farm Progress, she covers the ongoing developments in ag policy, trade, regulations and court rulings. Fatka also serves as the interim executive secretary-treasurer for the North American Agricultural Journalists. She lives on a small acreage in central Ohio with her husband and three children.
Subscribe to receive top agriculture news
Be informed daily with these free e-newsletters
You May Also Like
---