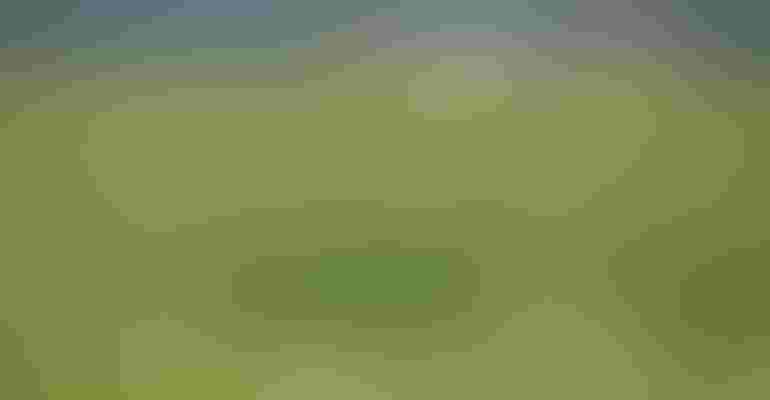 QUALITY FARMLAND: Quality remains the No. 1 factor in potential selling price in all states within the region, along with competition for land in any given local market.
Jennifer Kiel
Record sales and overall increases in land values continue across most the country, according to the January land values report released by Farmers National Co.
Land prices across the eastern Corn Belt (Indiana, Ohio, Michigan, Kentucky) have remained at historically high levels throughout 2022, and the trend has continued through the postharvest fall selling season.  
Jay VanGordon, area sales manager, Eastern Region, Farmers National Co., says top-end selling prices for highly productive land with a large percentage of tillable acres remain strong across all states. Quality remains the No. 1 factor in potential selling price in all states within the region, along with competition for land in any given local market.
"Despite higher crop input prices over the past 12 months and rising interest rates, continued strength in the corn and soybean markets has driven profitability in 2022, and as a result, kept land sale values at higher levels," VanGordon says. "Looking forward into 2023, we are seeing a smaller amount of land for sale in the East for the first quarter of 2023, as many landowners who have been considering selling or were motivated to sell by high prices have done so. We are also seeing some softening of farms with medium-quality soils and lower tillable percentages as well." 
In most cases across the country, landowners selling property experienced values never seen before for their farmland. The final results at these auctions set records in several states and have increased year-to-year values between 20% to 34% across Corn Belt states, according to the most recent report from the Kansas City Federal Reserve. 
Record sales volume
According to Farmers National Co., which markets farmland assets, it has resulted in a new record sales volume of $766 million during 2022. This sales volume exceeds the previous record set in 2021 of $750 million. The majority of these sales came through competitive auction methods (76%), with increases in both total transactions and acres sold.  
"What we are seeing is a true supply-demand scenario. There are simply more buyers willing to bid on the limited amount of land coming to the market," says Paul Schadegg, senior vice president of real estate operations for Farmers National Co.
"Current commodity markets and strong cash rents provide buyers with the necessary returns to meet their investment criteria, while giving them the opportunity to expand operations or add land to their investment portfolio. Our anticipation is that these values will remain strong coming into the new year with continued strength in the ag economy, although we may see less and less of the record sales." 
Who are the land buyers? Farmers National Co. reports seeing the traditional local farmer-operator as the successful buyer of farmland 75% of the time.  
"With that being said, land investors are certainly part of the equation as they have been active bidders at most sales to a point that has set the floor on values," Schadegg adds. "While the investor may not always be the buyer of land, they are part of the competition driving the values higher. We also expect this trend to continue as many investors see the long-term value of farmland, the opportunity to diversify investments and the value of land as a hedge against rising inflation." 
Commodity markets will continue to be the main driver in land value. When coupled with the supply-demand scenario, the outlook for continued strong land values remains strong moving into 2023. 
However, there is caution as interest rates continue to rise and inflation becomes a large factor in cropping inputs.
"These factors have the impact to decrease net farm income, erode operator equity and subsequently pressure farmland value," Schadegg says. "So, we sit at a somewhat precarious point in time where opportunity exists for both land sellers and buyers, but is dependent on the continued strength of the agriculture economy to stabilize or grow." 
Source: Farmers National Co.
Subscribe to receive top agriculture news
Be informed daily with these free e-newsletters
You May Also Like
---