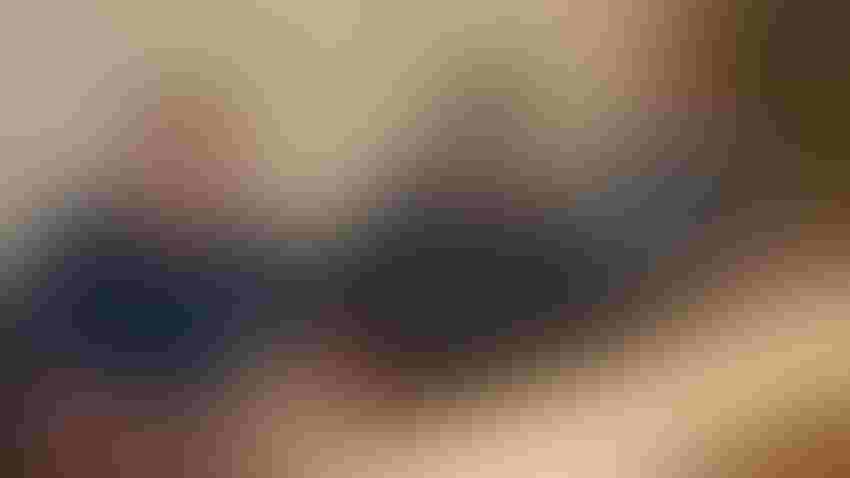 TAKE YOUR TIME: Rome wasn't built in a day, and no one says your farm shop must be finished all at one time either. Tim Stafford (left) and his sons, Jordan and Jarren, found advantages in stretching out the construction of their new shop.
Photos by Tom J. Bechman
You're ready to pull the trigger and build the farm shop your operation needs. People who have already been through this experience report there are several things to consider before turning that first shovel of dirt. Here's a list of five points worth pondering from farmers who've built shops:
1. Completing construction quickly vs. spreading it out. Tim Stafford and his sons, Jordan and Jarren, operate Stafford Farms near Tipton, Ind. They began site work on their new farm shop in the fall of 2021 and are still adding finishing touches. They're also still working on the office portion. But it's not because they couldn't have finished these projects sooner. They purposely spread out the construction process.
"We had an existing shop, but we needed a lot more room to work on more equipment at once," Tim says. Because they had space to work, they didn't have to hurry the project.
"We saw several advantages for spreading it out," Jordan explains. "First, it allows us to do a lot of the work ourselves when we have time.
"Not having to pay for it all at once is also a plus, as is spreading out tax obligations. It was the right approach for us."
2. Heating the building. Why do you need to make a choice on heating your shop before you pour concrete? Because once you've poured the floor, you've ruled out one major option: in-floor, hot-water heat.
"We knew in-floor heat was typically more expensive to install, but we did our homework and researched other options, and we settled on in-floor heat," says Steve Pitts, Milan, Ind.
"We have 18-foot-high walls and a tapered ceiling, and hot air rises. That would likely affect efficiency for forced-air furnaces. We've heard that if you store tall objects under radiant ceiling heaters, getting things too hot can be an issue."
The deciding factor for Pitts was that he has lots of wood to burn from his farm, so he opted for an outside wood furnace to heat the hot-water boiler in the shop and to supply heat for the house at the shop location. Everyone must run their own numbers, Pitts acknowledges, but he's happy with his choice.
3. Making it mobile. Troy Furrer; his father, Don; and his son, Josh, Wolcott, Ind., knew one feature they wanted to emphasize when they built a new farm shop. "We wanted as many things as possible to be mobile," Josh says. "If we could put wheels or casters on something, we did. We wanted to bring the tool or device to the tractor and implement rather than dragging things to the shop tool."
That's why nearly all toolboxes and even their heavy-duty welding table are on casters or wheels. "The big welding table isn't easy to move, but you can move it," Josh quips.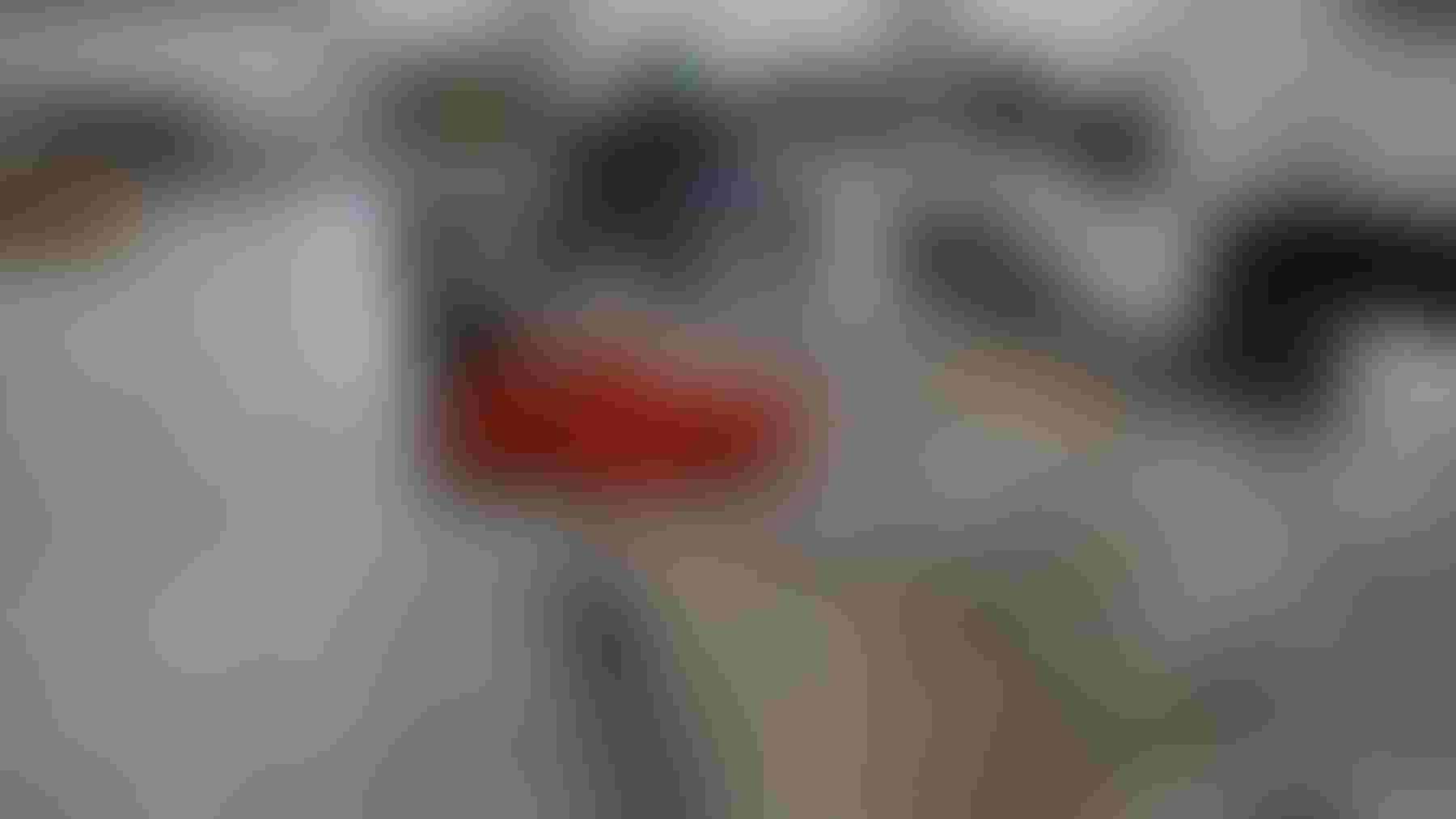 SHOP IN MOTION: Most things in Troy, Josh and Don Furrer's shop have wheels or casters. They placed a premium on being able to move shop tools to an implement under repair.
The Furrers placed air hose lines in conduit and ran them to various locations inside the shop. Extension air hose on reels allows them to get air where they need it.
4. Finalizing plans before you start. The Staffords debated about an oil pit. "If you think you want an oil pit, that needs to go in before you lay the floor," Tim says. They decided to install one.
"We're happy with it now," Jarren says. "It prevents having oil on the concrete floor, and we're able to keep the pit area itself fairly clean, too."
Pitts agrees that it's best to think through tactical things such as drains, septic fields and drainage in advance.
"We decided we needed perimeter drains because of the soil type, but the building plans from the construction company didn't call for them," Pitts explains. "So, Dave, my employee, and I did it ourselves. The time to plan it and do it was during the building process, not later."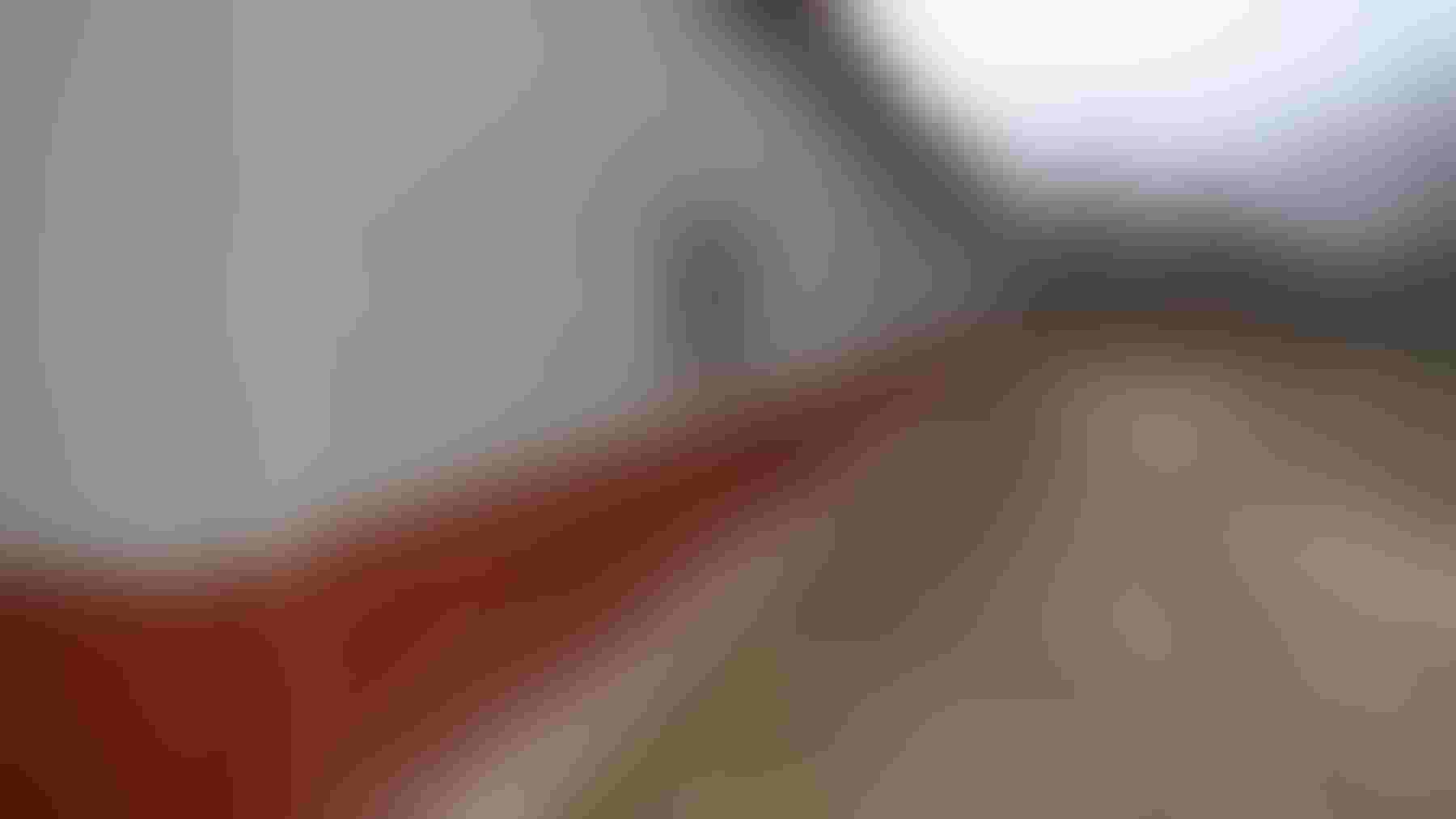 SEE NEED, MEET NEED: During the planning process, Steve Pitts recognized that his new building would need perimeter drains. So, he and his employee installed the drains while a crew built the shop.
5. Determining maintenance needs. If you have tall walls and an 18- to 20-foot ceiling, how will you change lightbulbs? How will you clean the walls? Nathan Bush, Franklin, Ind., elected to solve that problem early. He found a used lift at a reasonable price.
"I wanted to install the metal for the walls myself, and working off a ladder wasn't safe or efficient," he says. "It was much easier with the lift, and now I have it whenever I need to access upper walls."
Subscribe to receive top agriculture news
Be informed daily with these free e-newsletters
You May Also Like
---