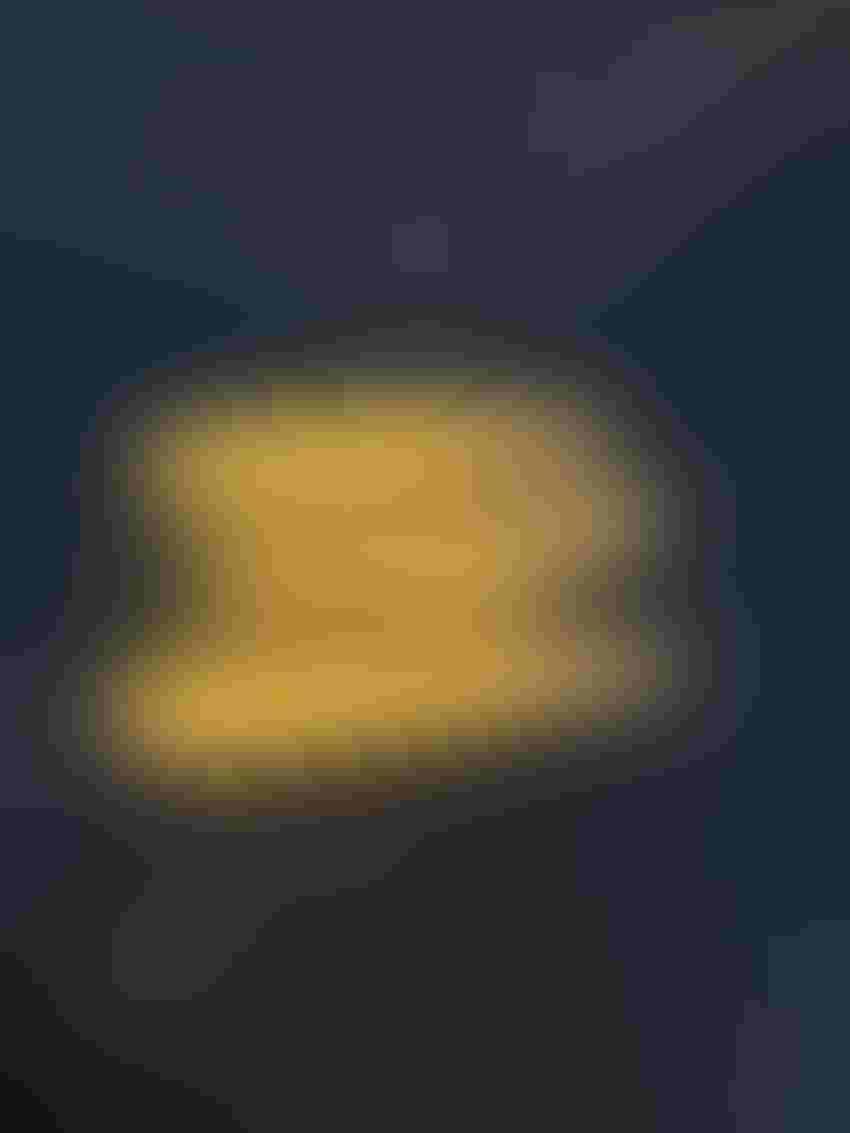 TIPPING BACK: Corn ears are "tipping back" due to drought conditions in some fields. Kernels aren't filling out the ears all the way to the ear tips.
Rebecca Vittetoe
With much of south-central Iowa under moderate drought and a few counties classified as severe drought, deteriorating crop and pasture conditions are causing major concerns for crop and livestock producers. To help address those concerns, Iowa State University Extension is hosting six meetings across southern Iowa from August 7 to 9.
All meetings are free, and there's no preregistration. Each meeting is expected to last about 90 minutes.
These meetings will include presentations by ISU Extension field specialists and, in some locations, USDA Farm Service Agency county staff and crop insurance providers. FSA representatives will share information on drought programs available if a county meets the eligibility requirements.
Get answers to drought-related questions
"Farmers are calling their ISU Extension specialists with a number of crop and livestock management questions related to drought," says Vittetoe. "If you come to any one of these meetings, we will provide answers to your questions. There's also an opportunity for you to bring a sample of your cornstalks and get a quick individual nitrate risk assessment of your stalks. Some producers are considering harvesting their stalks as silage to feed to their cattle this summer, rather than wait and harvest the drought-damaged corn crop for grain."
Meeting sponsors include CPS in Bloomfield and Son Risk Management from Ottumwa. Topics presented by Iowa State Extension specialists are the same, but individual presenters may vary by location. Here are the general topics to be discussed and some of the presenters:
• Crop growth and development under drought conditions, by Rebecca Vittetoe, ISU Extension field agronomist
• Feeding drought-damaged crops, including issues with drought silage, by Patrick Wall and Joe Sellers, ISU Extension beef specialists
• Information on crop insurance considerations, by Charles Brown, ISU Extension farm management specialist
Also, farmers are invited to bring five representative cornstalk samples for a quick nitrate assessment. This assessment will start about 45 minutes before each meeting, and will continue after the meeting, as needed. The event flier has information for all locations.
Meeting dates, times, locations and contacts
• Aug. 7, 1:30 p.m. — Roberts Memorial Building, 20497 Highway 1, Keosauqua. Contact the Van Buren County Extension office at 319-293-3039.
• Aug. 7, 6:30 p.m. — ISU Extension and Outreach Wapello County office, 13011 120th Ave., Ottumwa. Contact the Wapello County Extension office at 319-293-3039.
• Aug. 8, 1:30 p.m. — Davis County Fairgrounds, Fair Hall, 20471 Old Highway 2, Bloomfield. Contact the Davis County Extension Office at 641-664-2730.
• Aug. 8, 6:30 p.m. — ISU Extension and Outreach Monroe County Office, 219 B Ave. West, Albia. Contact the Monroe County Extension Office at 641-932-5612.
• Aug. 9, 1:30 p.m. — ISU Extension and Outreach Wayne County Office, 220 East Jefferson St., Corydon. Contact the Wayne County Extension Office at 641-872-1755.
• Aug. 9, 6:30 p.m. — ISU Extension and Outreach Mahaska County Office, 212 N I St., Oskaloosa. Contact the Mahaska County Extension Office at 641-673-5841.
For questions about these meetings, contact any of the following Iowa State Extension specialists:
• Rebecca Vittetoe, 319-653-4811 or [email protected]
• Joe Sellers, 641-203-1270 or [email protected]
• Patrick Wall, 515-450-7556 or [email protected]
• Charles Brown, 515-240-9214 or [email protected]
Additional drought-related information, articles and publications are available on the Iowa State Extension and Outreach website and the Iowa Beef Center website.
The Iowa Beef Center at ISU was established in 1996 with the goal of supporting the growth and vitality of Iowa's beef cattle industry. It comprises faculty and staff from ISU Extension, College of Agriculture and Life Sciences and ISU College of Veterinary Medicine. The IBC works to develop and deliver the latest research-based information on beef cattle.
Source: Iowa State University
Subscribe to receive top agriculture news
Be informed daily with these free e-newsletters
You May Also Like
---