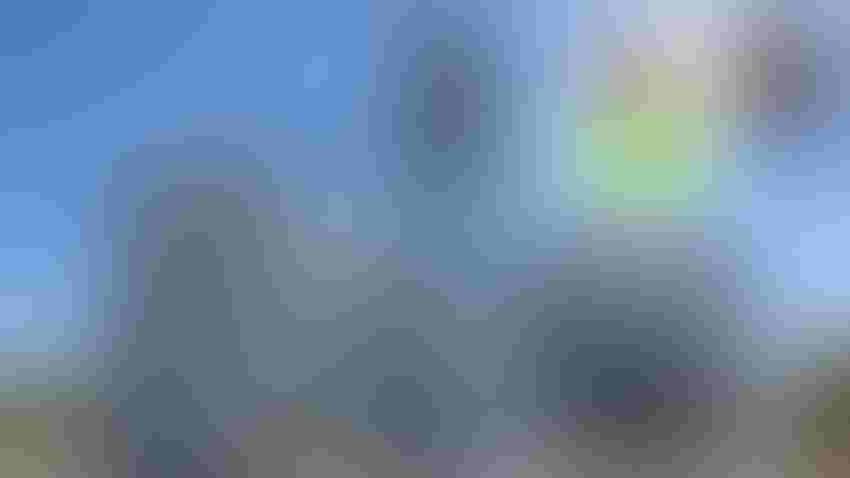 FAST PACE: Dan and Chris Taylor added a new grain system to their farm south of Palmyra, Mo., bringing greater efficiency to this family farm.
Photos by Mindy Ward
Minute by minute, you stand at the grain bin site tapping your foot, watching the clock, wishing it would go by quicker.
The harvest pinch point often comes at the grain bin — between unloading grain trucks and returning to the field. Chris Taylor and his father, Dan, of Palmyra, Mo., felt the same frustration. Then last year, a change to their grain handling system — adding more grain bins and a new system — increased speed and efficiency at harvest.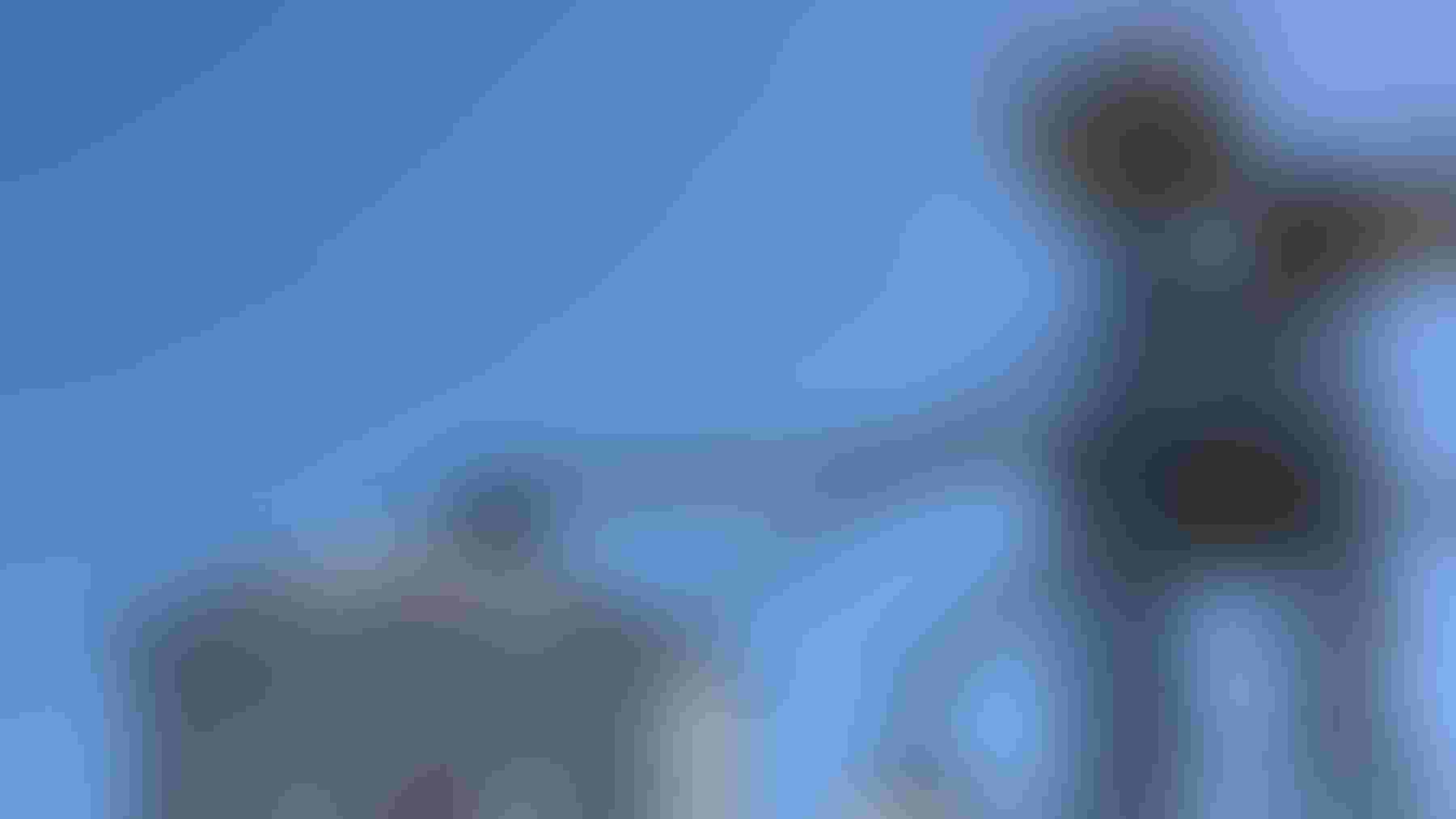 SHORT LEGS: While many new systems incorporate taller, longer leg systems, the Taylors tweaked theirs to a shorter delivery leg — a savings of $100,000 on the project.
The family raises corn, soybeans and wheat and also contract-finishes hogs.
For years, harvest drug on. It stretched over four months, delivering grain to older, smaller bins — some owned, others rented — in four locations across northeast Missouri.
"The main reasoning for building a new facility, for us, was speed," Chris says. "We wanted to be more efficient with unloading grain at harvest and then even more efficient with hauling grain out."
Increased capacity
The Taylors had to overcome obstacles to bring the new system online in 2022.
A wet spring and supply chain issues set the build back. Chris says the entire project started April 1, 2022, with poured concrete. "It finished five minutes before we dumped the first truckload last fall," he adds.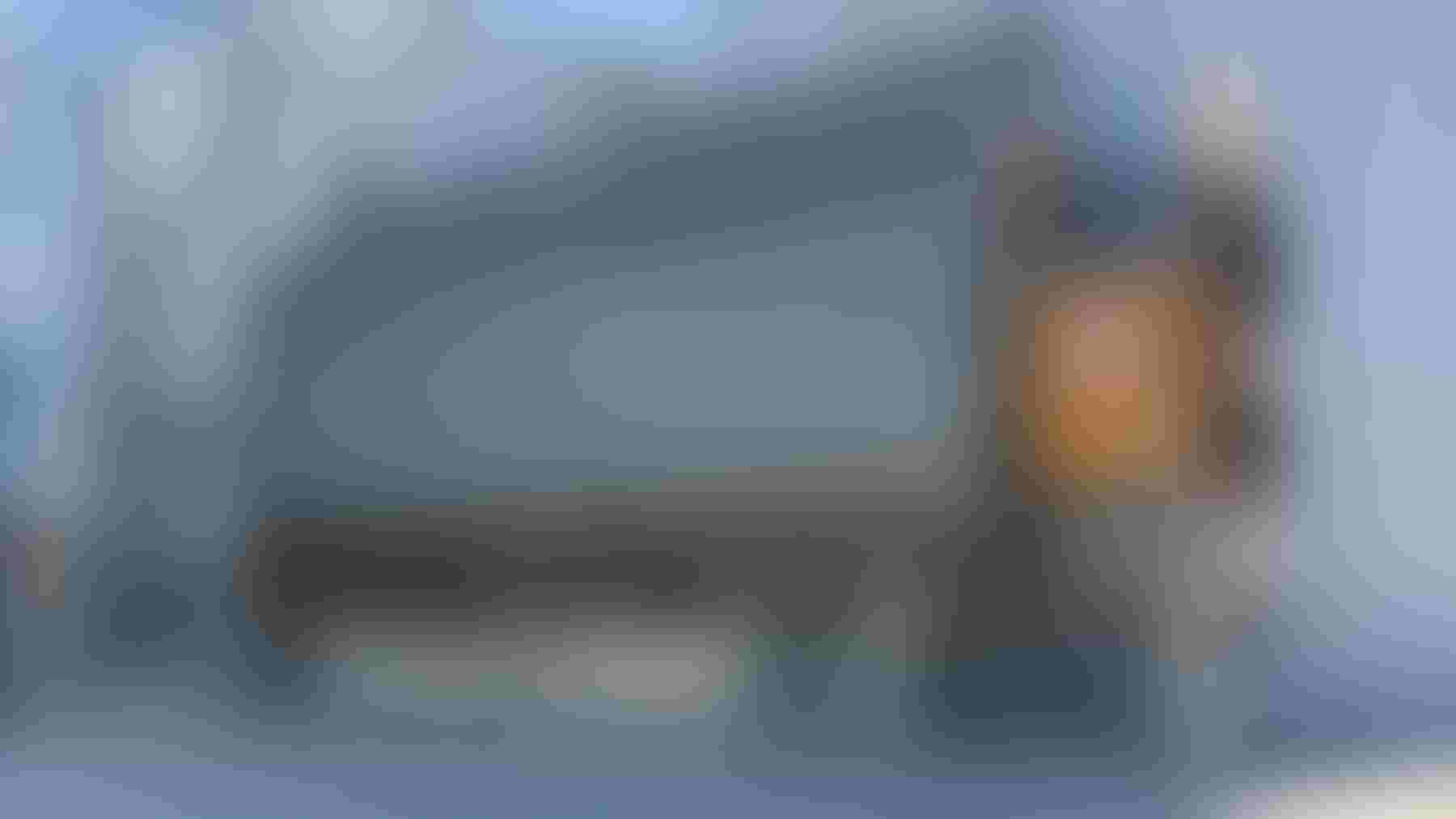 COST CUTTER: The propane dryer was purchased used. It will dry 1,000 bushels per hour.
The new facility provides ample on-site storage, along with a more centralized spot for delivery to a local grain terminal next to the Mississippi River.
Here's how the new GSI system, designed and installed by local dealer Ridgetop Farm Supply, shapes up:
145,000 bushels of holding capacity

unload speed of 7,500 bushels per hour

pit capacity of 1,300 bushels
Only one harvest in, Dan says they are seeing a benefit.
When it comes to hauling out grain, he notes, "We can load a truck out of the system in five minutes."
As for speed at harvest, "We can just as well unload it in five minutes," Dan adds.
Added benefits
There is less labor required with the new grain system.
Chris says that agriculture labor is becoming more difficult to find. "We were able to cut one truck driver and one truck with this larger system," he says.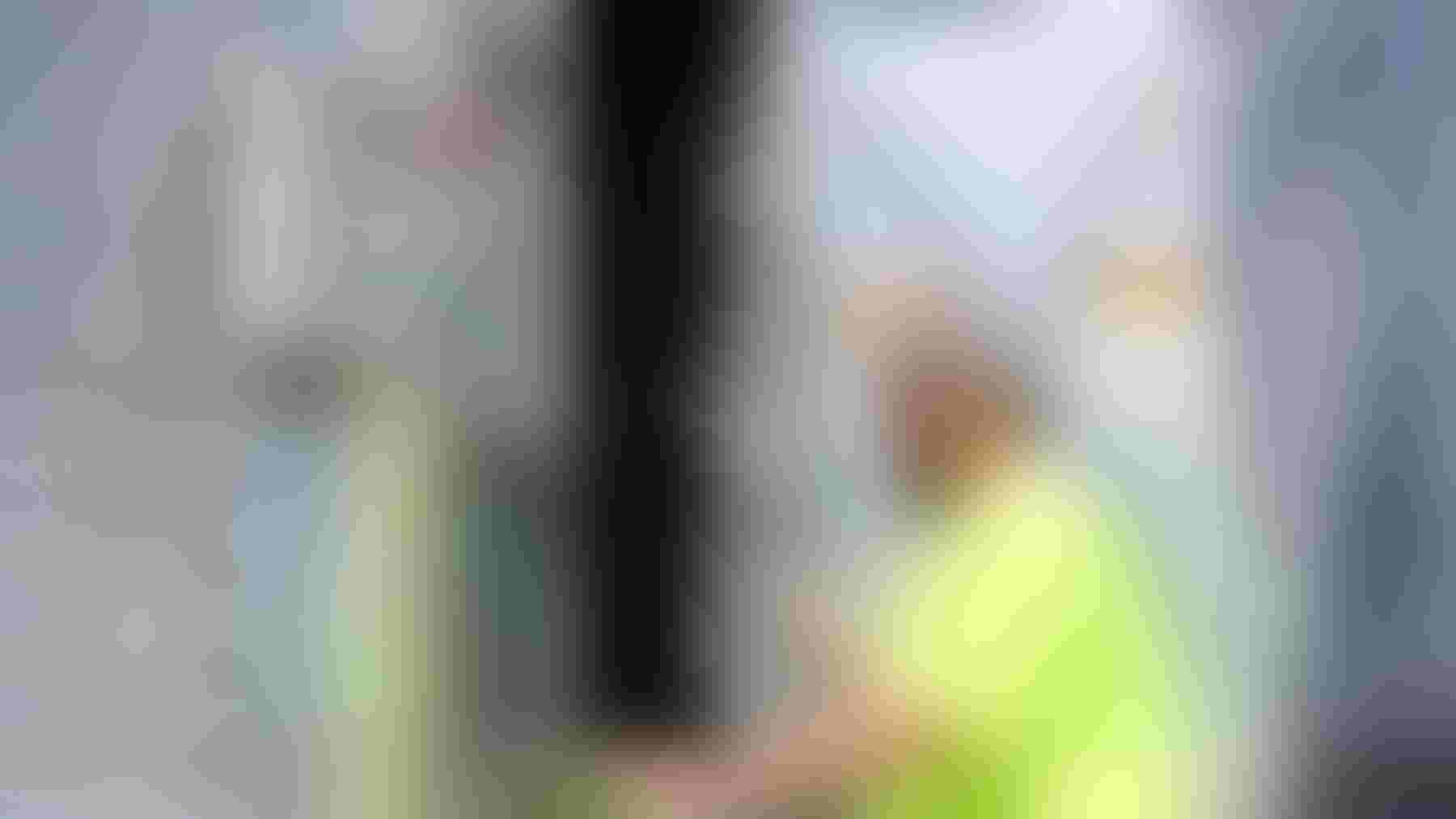 CHECK THE BIN: Inspecting one of the new grain bins, Chris Taylor recalls the family's older bins. "All of our grain storage would fit into this one bin," he says. The new site has a 145,000-bushel capacity.
The Taylors view the reduction in costs, whether labor or time, coupled with increased speed and efficiency as a positive for the family farm.
"A new grain facility is a huge financial investment," Chris says, "but one that will set us up to continue to farm for generations to come."
Must-haves in a grain system
Here is the Taylors' list to consider when building a new grain bin facility on your farm:
Grain dump pit. "I wouldn't build it without it," Chris Taylor says.
Three-phase power. This was the deciding factor for location, Chris says. Talk with your electric provider for help.
Concrete around site. Pour concrete around all bins. If there's a spill, it is easier to clean up.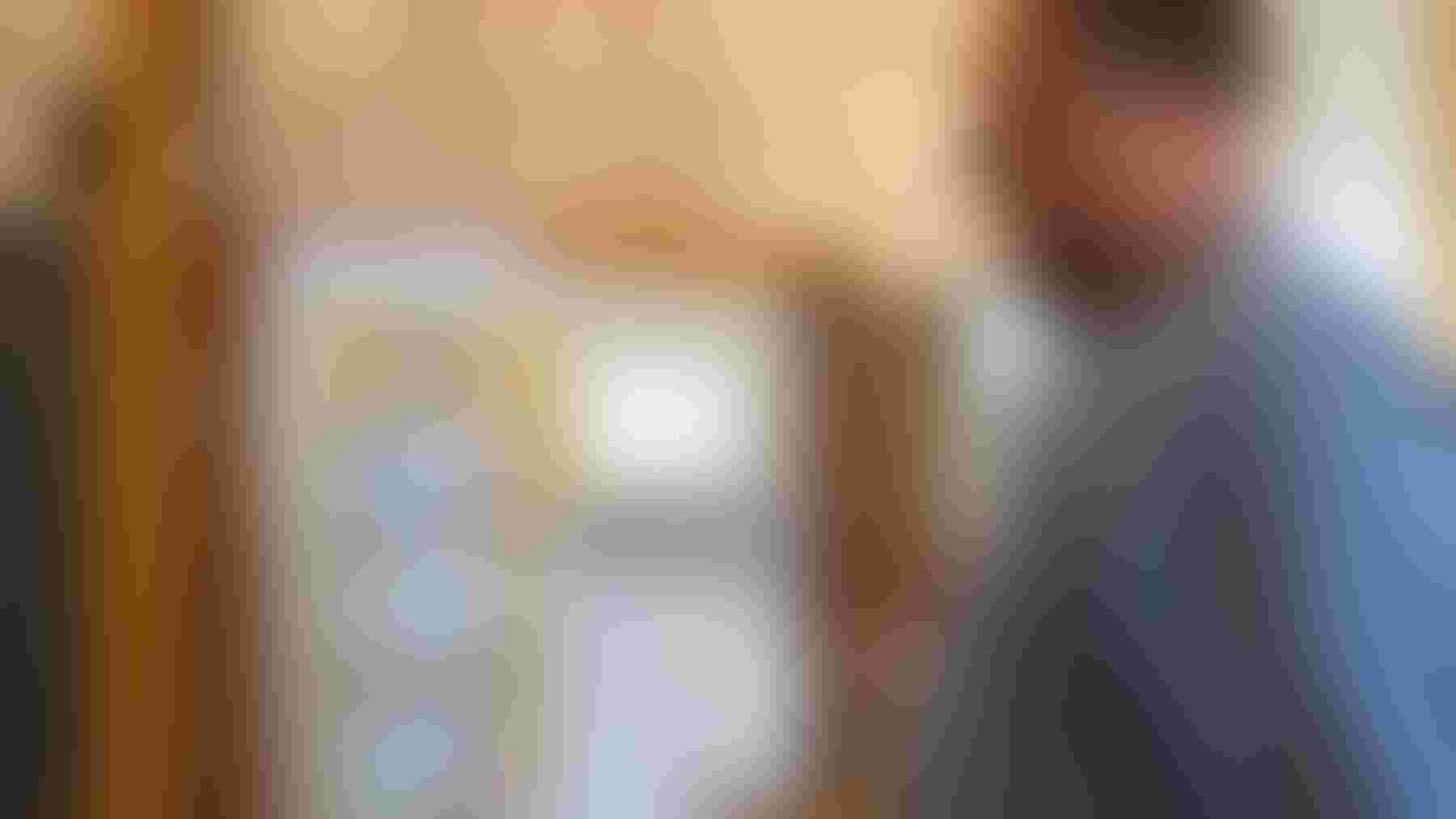 FLIP THE SWITCH: Dan Taylor flips the dryer switch inside the small electrical shed next to the grain pit. The building is the hub for controls with the grain system.
Technology package. Dan Taylor relies on grain bin technology to alert of hot spots. "We are no longer over-drying corn," he notes.
Start early. "Get bin build moving sooner than you think," Chris says. It takes time for design and build.
Trusted source. The Taylors went with GSI. "We've got older GSI bins that were built in the 1980s, and they're still good," Dan adds.
Subscribe to receive top agriculture news
Be informed daily with these free e-newsletters
You May Also Like
---