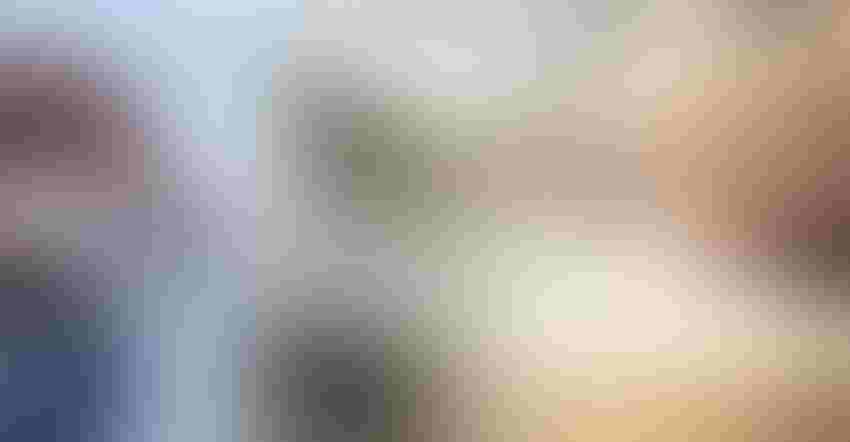 Editor's note: The following two letters came from an assignment given to Class IX members of the Minnesota Agriculture and Rural Leadership program. The Farmer appreciates their writing efforts.
Dear Editor,
I recently heard a motivational speaker at a meeting I was attending. One topic he covered was change and the reluctance of every generation to embrace it. Addressing this topic, he encouraged us to "dance with change." Instead of resisting it, work with it, move with it, and make it into something that can be pleasing and enjoyable. Rural America is no stranger to change, but I think we could all learn to do a little more "dancing" with change — and less standing in a corner with our backs against the wall.
As a farmer in southwest Minnesota, I understand the rural mindset and way of life. I grew up here and now farm in my home community. But before I returned to rural Minnesota, I had the opportunity to travel the world, volunteer, serve in the military and live in other communities. During that time, I learned from others around me and tried to see the world through a different lens, recognizing that our personal experiences can lead to far different worldviews. And as I learned — and continue to learn — this life lesson, it changed me and introduced two characteristics I was a stranger to: humility and empathy.
The world is changing, and communities are becoming more divided, not less. From urban to rural, organic to conventional, Republican to Democrat, Christian to Muslim, and white to black, we all feel the pressure of an "us-versus-them" mentality.
Before we withdraw to our corners to stand against the wall, let us all be reminded of what we don't know (humility) and the assumptions we all bring (empathy), and instead learn a new dance from each other.
Joel Talsma,
Edgerton
Future bright for young farmers
Dear Editor,
It's no secret. Good help is hard to find. When we went to the banker to expand our farm operation last year, his first question wasn't, "What do the numbers look like?" Instead, it was "Where are you going to find the labor?"
We were lucky to find some great employees willing to get their hands dirty and stay until the job was done, including a Marine and a few local farm kids. We also ended up with a few who fell into the "stereotypical millennial employee" category. That kind of employee found it hard to farm when you can't take your eyes off your phone, don't want to get out of the tractor for fear of getting dirty or your phone dying, and can't handle constructive criticism.
Managing employees has proven to be one of the more challenging jobs on the farm. It has also taught me a great deal. It has reminded me of some of the generational differences between myself and older generations on the farm, and opened my eyes to the need for young farmers.
There's room for all hardworking individuals who are ready and willing to learn. No experience is necessary. We're an industry willing to share our knowledge and love for agriculture with the next generation.
My advice to future farmers:
1 .Autosteer does not exist so you can shop online between turns.
2. There are no participation awards. A farmer reaps what he sows.
3. Modern farming isn't just done from the seat of a tractor. You have to get out and get your hands dirty.
Young? Hardworking? Interested in farming and agriculture? Reach out to a local farmer. There's a good chance they're looking for you! The future of agriculture is bright!
Brent Krohn,
Nicollet
Subscribe to receive top agriculture news
Be informed daily with these free e-newsletters
You May Also Like
---