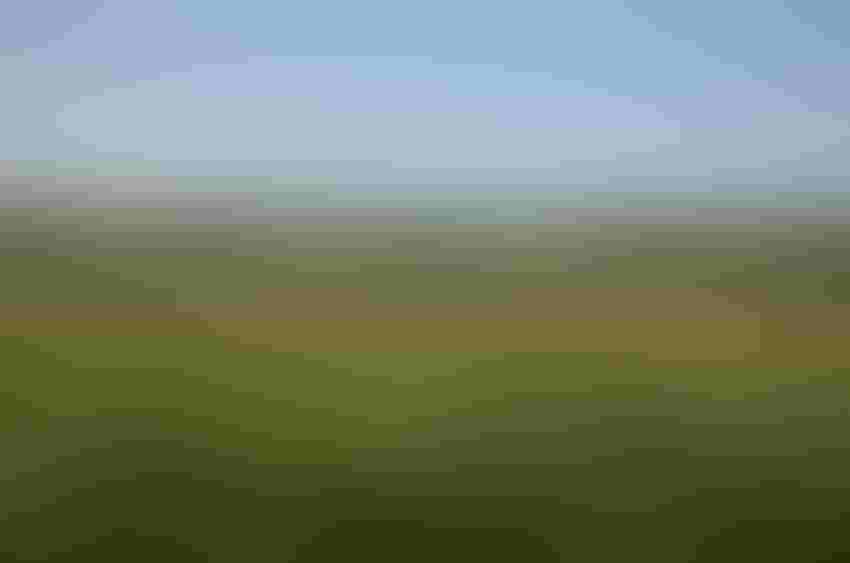 FINE-TUNING MANAGEMENT: The goal of the advisory group is to fine-tune nitrogen and water management programs, help improve grower confidence in tools that are available to manage water and nitrogen, and improve efficiency and profitability overall, while telling the story of how growers are striving for optimized efficiency.
Editor's note: You can listen to my conversation with Mike Zwingman and Keith Byerly on YouTube at the bottom of this article.
Nitrogen and water are two of the biggest line items when it comes to raising corn in Nebraska. Recently, Central Valley Ag has brought together a diverse group of growers from Nebraska and Iowa as a nitrogen and water management advisory group. The goal is to help drive the nitrogen and water discussion forward at the grower level, says Mike Zwingman, CVA's manager of agronomy research and development.
The goal is to "really help fine-tune the programs we make around nitrogen and water management going forward, make them more grower-centric, make them make more sense to the grower, so we can get quicker adoption and quicker use of these tools that are available to us today and, hopefully, move them down the road of increasing their efficiency, increasing their profitability and really telling a story about how they're working to improve their operations every day," Zwingman says.
This involves bringing growers together for discussion. At the group's first meeting held earlier this month, growers discussed their specific situation and nitrogen management practices — from applying all of their nitrogen through the pivot to applying variable-rate anhydrous in spring and split-applying through a sidedress machine later on in the growing season.
Growers also discussed their confidence levels in using different tools to increase efficiency, including modeling tools, the Pre-sidedress Nitrate Test (PSNT), stalk nitrate test, and normalized difference vegetation index (NDVI) imagery.
Keith Byerly, Advanced Cropping Systems manager at CVA, notes confidence levels on these tools vary, and many growers still put most of their confidence in their gut feeling. "Things aren't necessarily tied to the simplicity or the technological advancements that go along with it," Byerly says. "It all circles back to that gut feeling. Does it make sense and can I quantify and can I measure it from a success standpoint so I know if it was worth my time?"
And regardless of what tools the grower is confident in implementing, the original plan or the original recommendation sets the foundation for any adjustments that need to be made later on.
"That original plan is really the offensive coordinator, the head coach putting together that game plan for the game, and what we think things are going to look like taking our best ideas from studying the history, and going forward," says Byerly. "All those other pieces are the things that are in the quarterback's hands. They're the audible plays that you've got to be smart enough to identify when you're out there in the heat of the action and knowing which audible to call for a high level of success."
Learn more about the nitrogen and water management advisory group by viewing the video below and by reading upcoming Nebraska Farmer articles.
Subscribe to receive top agriculture news
Be informed daily with these free e-newsletters
You May Also Like
---