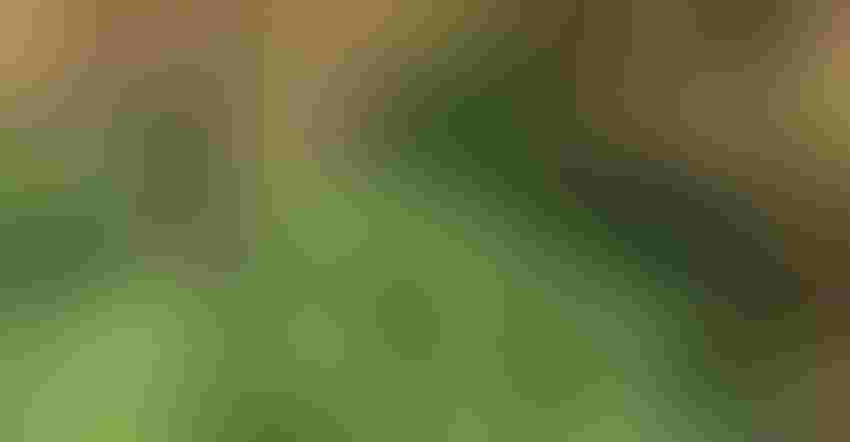 COVER YOUR NEEDS: When choosing cover crops, understand what you wish to improve on for your farm. Implementing a grazing mix is logical if you intend to turn your livestock loose on the residue once the cash crop is harvested.
Kevin Schulz
As farmers attempt to restore soil health, cover crops have been receiving a lot of interest. While some producers are veterans of the practice, others still wonder if cover crops are right for their operation.
Farmers had the opportunity to question two cover crop veterans about the practice during the recent South Dakota Soybean Association AgOutlook Conference.
Jamie Johnson, from Frankfort, S.D., farms with her husband, Brian, and his parents, Alan and Mickie. They raise soybeans, corn, wheat, oats, hay and cover crops, as well as a commercial Angus cow-calf operation. And Carl Eliason is in his fifth year using cover crops with his corn, soybeans and small grains over his 240 acres near Renner, S.D.
Here are their answers to attendees' questions about cover crops:
As a corn and soybean farmer, what's my first easy step into cover crops? "Start on the smallest field that you own, the least risk that you can put out there that you can manage," Johnson said. "We've even started practices on our farm by me doing it in my garden and proving to my husband that it'll work. So that's how we started using rye across our farm was by me putting it in my garden first in showing Brian it really does work and visually seeing it."
Eliason echoed Johnson's advice to start small. "Take one small field. What I did this year for very minimal expense was blended 50 pounds of rye with my fall fertilizer application of N, P and K, and broadcasted right over the top," he said. "There was a very good chance of rain in the forecast. Got the co-op out there to get the blending done, and it established very nicely both in cornstalks and soybeans. That's an easy way to start without any extra equipment."
What is a good cover to start with? Eliason suggested starting with rye, but added, "If you're going to go with the more complex plans, I think then you need to have a small-grain crop and seed the rye in after your get the small grain off, but that's my opinion. Although, there's a lot of interseeding things that people are doing that gets pretty complex."
Johnson agreed rye is a good place to start, but said farmers need to be aware of how the crop will be terminated in the spring so that the cash crop may grow.
She also said farmers need to determine their end goal before settling on a specific cover crop. "Ask yourself what are you trying to improve on on your farm," she said. "If you're trying to implement grazing then you should try a grazing mix … talk to cover crop specialists and they can recommend the best blends."
What is the plan for rye in the spring? "I had rye seeded in my soybean stubble from the fall before," Eliason said. "You need to read the spring. I think if it's going to be dry, you're going to want to terminate early. The whole goal I've got is just to keep the soil in place and have a living root in the soil, trying to keep the soil microbes and the biology going. I think you need to be careful with your corn to get the rye terminated early."
Johnson stressed what may work in other areas won't necessarily work in South Dakota. "You'll see people in other areas use a roller crimper, and you have to realize we have a shorter growing season here in South Dakota," she said. "So when the rye would need to be crimped [when wanting to plant row crops behind the rye], the beans would be too tall and also get damaged. So you're going to have to use some sort of chemical to terminate it. And just like he [Carl] was saying, you really have to just pay attention to your spring weather and your moisture, and what you're planting."
Johnson said about half of their farm is in rye, and they will plant green into that in the spring. "Our game plan is we plant green. We come back two or three days later and spray it out. It really creates a really nice planting environment," she said, again stressing the need to pay attention to the weather, soil moisture from winter snowfall and the moisture situation moving forward.
With high fertilizer prices, can cover crops reduce the need for fertilizer? The Johnson farm refers to zone soil mapping. "We have seen a drastic reduction of fertilizer and inputs," she said. "When you're feeding the soil and doing all these things, that organic matter increases and your plants are using those nutrients more efficiently." In addition, the Johnsons are saving on pesticide and herbicide use.
Johnson said her husband looks at the cattle grazing the cover crops or cornstalks as an insurance policy, providing options for the farm. "Not everyone has livestock and that can be a limiting factor," she said. "You have options, and that's what we're trying to build on our farm, having the flexibility to do what's best for the soil."
Backing up Johnson's assertion that it takes time to realize the soil health benefits of such practices, Eliason said he has not seen a reduction in commercial fertilizer use — yet. He does regular soil testing, "and I do variable-rate application, so I've built some efficiencies there."
Reiterating the concept of starting small, Eliason said the small field he started with different practices about 10 years ago is showing benefits over the fields adopted later. "You can definitely see that it's ahead of the other fields."
Subscribe to receive top agriculture news
Be informed daily with these free e-newsletters
You May Also Like
---