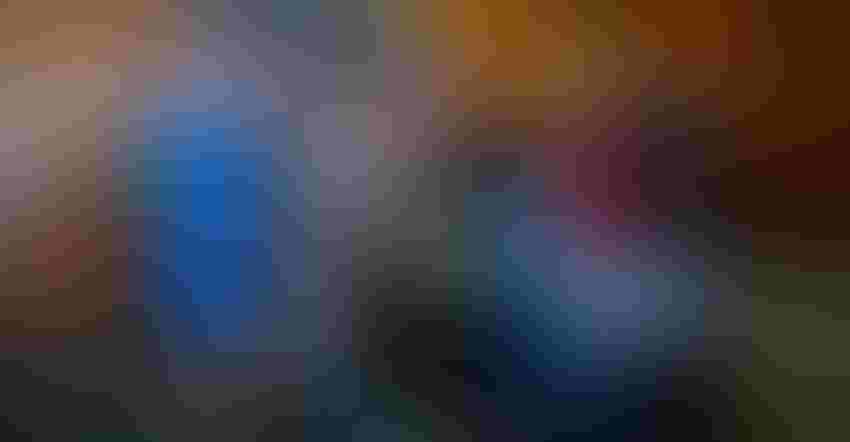 GOVERNMENT SHUTDOWN AVOIDED: House and Senate advance government funding stopgap measure through Dec. 3, 2021.
Pelosi Twitter
A government shutdown was avoided when the Senate and House took final action Thursday on the continuing resolution to fund federal agencies through December 3. The bill provides $10 billion in disaster relief for losses incurred by farmers and ranchers in 2020 and 2021. It also extends Livestock Mandatory Reporting through December 3 of this year.  
The stopgap spending bill includes a disaster aid component, which provides $10 billion in agricultural disaster aid through the Wildfire and Hurricane Indemnity Program Plus (WHIP+) in 2020 and 2021. These provisions – initially included in the continuing resolution passed by the House on Sept. 21 – will be crucial in providing relief to farmers and ranchers recovering from disasters.
Specifically, this bill includes language that would provide drought assistance to be triggered when counties experience D2 conditions for eight weeks on the U.S. Drought Monitor. Further, this bill includes previous causes of loss for WHIP+ and makes assistance for additional causes of losses experienced over the current and past year.
Specifically, the $10 billion in disaster assistance includes $9.25 billion to aid producers who suffered losses due to droughts, hurricanes, wildfires, floods and other qualifying disasters. It also includes $750 million for livestock producers for losses incurred during 2021 due to drought or wildfire. This disaster assistance, the first specifically for livestock producers since 2008, will build on top of existing farm bill programs for livestock producers.
"The disaster relief included in this package can't come a moment too soon. From the drought in the West Coast and Upper Plains – and now the Upper Midwest – to derechos and floods, this package will help producers whether they're impacted by severe drought or heavy rains and winds," says House Agriculture General Commodities Subcommittee Chair Cheri Bustos, D-Ill. "It also requires any producer who receives a payment under WHIP+ to enroll in crop insurance and we know that the more acres we have enrolled in crop insurance, the less we'll have to rely on disaster programs like this one."
"Wheat growers across the United States have been experiencing an unprecedented drought and the relief provided today in the continuing resolution is much needed," says National Association of Wheat Growers CEO Chandler Goule.
National Farmers Union President Rob Larew says, "This year, America's family farmers and ranchers have faced dry, hot weather in much of the country, conditions that have led to severe losses of crops and livestock, and put the livelihood of family farmers and ranchers in jeopardy."
The continuing resolution passed by the House on Sept. 21 and again Sept. 30 also included the crucial extension of Livestock Mandatory Reporting while House Agriculture Members work towards a permanent extension. The committee has an Oct. 7 hearing planned on the livestock industry.
"We also welcome the short-term extension of the Livestock Mandatory Program, an important tool for price discovery in livestock markets," Larew adds. "LMR ultimately needs to be improved and permanently extended, and we look forward to working with Congress to institute reforms that can help address consolidation in livestock markets."
The CR also includes provisions allowing dairy cooperatives the option to distribute government payments to producers who were affected by natural disasters.
In addition, it includes $275 million for the Emergency Watershed Protection Program, which operates under the USDA's Natural Resources Conservation Service to assist with recovery in communities hit by natural disasters.
The package also includes around $25 million for the Rural Microentrepreneur Assistance Program to continue providing loans to assist applicants with debt refinancing, buying equipment, improving real estate and more.
Goule adds, "While NAWG is glad lawmakers were able to come together today to avert a government shutdown that would have closed USDA offices across the country, we urge Congress to work together over the coming weeks to fund the federal government beyond Dec. 3."
Subscribe to receive top agriculture news
Be informed daily with these free e-newsletters
You May Also Like
---