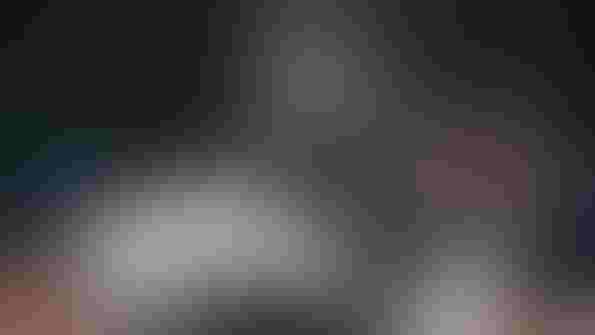 A ballot initiative attempt in Colorado to criminalize normal livestock procedures such as artificial insemination must go back to the drawing board after a 7-0 decision from the Colorado Supreme Court ruled that the State Title Board incorrectly gave a green light to Initiative 2020-21 #16. Livestock groups in the state may also join forces to offer a proactive measure to insulate the sector from this type of activity going forward.
The Colorado Supreme Court ruled 7-0 against Initiative 16, determining it did not meet the single subject requirements for a citizen ballot initiative. The Court held that Initiative #16 contained multiple subjects and given its complexity, could mislead voters when they cast their ballots. The Court vacated the title and remanded to the Board with instructions to return the Initiative to its proponents for lack of jurisdiction because the single subject requirement was not satisfied.
Animal-welfare advocates were trying to place the Protect Animals from Unnecessary Suffering and Exploitation (PAUSE) initiative on the ballot in November 2022. The initiative would criminalize farmers, ranchers and veterinarians who use accepted animal husbandry practices to care for animals and changes state statutory language to define common animal care practices as "cruelty to animals." This also includes criminalizing actions including spaying and neutering, birthing assistance and reproductive practices such as artificial insemination, pregnancy diagnosis and fertility testing.
The action would also ban slaughter for animals that have lived less than 25% of their "natural" lifespan. This likely would be a standard far longer than consumer and foreign markets demand.
Related: Nation's eyes on Colorado meat fight
Colorado Cattlemen's Association, along with partners Colorado Farm Bureau, Colorado Wool Growers Association, Colorado Dairy Farmers, Colorado Livestock Association and Colorado Pork Producers Council formed Coloradans for Animal Care, a coalition group to fight the initiative. The coalition challenged the Title Board's ruling to approve the Initiative for signature collection, claiming it addressed multiple subjects and included inflammatory language. After losing the Title Board challenge, the group appealed to the Colorado Supreme Court.
Terry Fankhauser, executive vice president of the Colorado Cattlemen's Association, says the 7-0 ruling by the Supreme Court speaks volumes about their challenge.
However, Fankhauser knows this fight is not over yet, but may take on another ballot initiative wording as he sees Colorado as a "playground for easy ballot" initiatives. He says the coalition is looking at ways to strengthen requirements to get initiatives on a ballot that allow those good ideas to make it, but limit those that are bad.
He says it woke up his organization's leadership on the need to further insulate themselves from frivolous attacks on the livestock and meat industry.  "This wasn't about animal welfare, but about reducing the ability to have choice," Fankhauser says.
Related: National animal groups shun Oregon, Colorado initiatives
Janie VanWinkle, president of the Colorado Cattlemen's Association, appreciates the coalition and statewide support in opposing this measure. "It would take away consumer choice, and in the process, hurt our environment, economy and the very animals the proponents claimed they wanted to protect."
"Colorado Pork Producers applaud the decision of the Colorado Supreme Court to shut down the reckless Pause Act Ballot Initiative," says Juli McCaleb, president of the Colorado Pork Producers Council. "We were confident in our challenge to this Act and applaud the diversified members of Colorado's Agriculture industry that, everyday, work to provide the safest most abundant and ethically raised food in the world."
If the proponents wish to continue pursuing the measure, they will have to rewrite and file another title with the Title Board, beginning the process again. Any signatures that were collected are now void. 
Fankhauser says the supporters "not only have plenty of time, but an abundance of time" to again see another similar version on the ballot.
Related: Oregon initiative would ban animal slaughter, breeding
However, Carlyle Currier, a rancher from Molina and president of Colorado Farm Bureau, says this sends a strong message to the supporters of this measure and anyone else who is interested in a responsible ballot initiative process. "This process has been abused for far too long, and this is yet another reminder that ambiguous language, bait-and-switch tactics, and attempts to conceal the real-world results of ballot initiatives are bad for our state and will not be allowed to stand."
Fankhauser says the coalition is inventorying what legislative or ballot initiatives exist in other states to protect farmers, animals as well as consumers. This could include measures to ensure that whatever ballot initiative is passed includes a higher threshold of voters or from voters in geographically dispersed areas and not just urban centers.
Subscribe to receive top agriculture news
Be informed daily with these free e-newsletters
You May Also Like
---