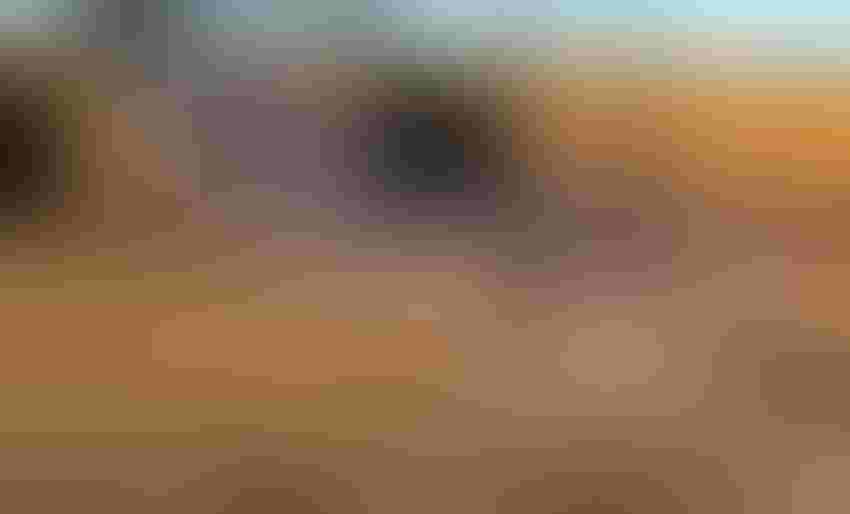 Water availability will continue to be one of many challenges for farmers in the West.
Todd Fitchette
Record U.S. stock market levels and a recent trade agreement with China do not tell a complete story of what farmers and ranchers could face in 2020. National farm policy, trade agreements and world currency values could continue to affect American agriculture, and not always in a positive way, according to a CoBank report.
The rural economy will continue to face headwinds as gross domestic product growth (GDP) is projected in rural America could continue to trail the rest of the country by about 1%. Still, CoBank says if any lessons have been learned from the past year or two, it's that the U.S. farm economy is resilient and U.S. farmers lead the world in the ability to produce plentiful, safe, and nutritious food for a growing global population.
"U.S. trade continues to be a headwind for agriculture, and should remain so," says Tanner Ehmke, manager of CoBank's knowledge exchange division.
Written before the Phase One trade deal between China and the U.S. and the U.S. Mexico Canada Agreement (USMCA) were announced, and before completely partisan House vote to impeach President Trump sent two articles of impeachment to the Senate, the report seems to suggest that the American economy could slow a bit, though it doesn't predict recession. Full-year GDP growth is likely to range from 2.5% to 2.75%, according to the report.
Since the inauguration the U.S. Dow Jones Industrial Average is up 8,000 points to record highs, and 10,000 points, or 54%, since he was elected.
Consumer strength across the globe is credited with staving off global recession, writes Dan Kowalski in a section of the report outlining trade. Kowalski, vice president of CoBank's knowledge exchange division, suggests parts of Europe and Japan would most likely have fallen into recession by now.
In early December U.S. Agriculture Secretary Sonny Perdue told Arizona farmers and ranchers that verbal promises by China suggest significant gains in American agricultural exports could be forthcoming. Perdue suggested that verbal commitments, if realized, would mean a doubling of U.S. food exports to China.
"If China does buy $50 billion worth of agricultural products from the U.S. that would be phenomenal," Ehmke said. "These are positive statements that get people excited but are these possible under current circumstances."
Ehmke doesn't see this happening because of world currency values compared to a strong U.S. dollar. When the U.S. dollar is stronger compared to other world currencies, trading partners selling the same commodities to China benefit. Buyers of Brazilian corn, for instance, can get more for their money than buying it from the U.S. when the dollar is strong.
Conversely, U.S. consumers win under such conditions as that same dollar can afford more imports. Nevertheless, Ehmke sees positive momentum that cannot be discounted, though political discussions "can go sour quickly."
If trade tensions between the United States and its global partners recede, CoBank believes global economic growth could "bottom out" in early 2020, then rebound. If this doesn't happen, CoBank suggests the risk of global recession rises from 30% to 50%.
DOMESTIC INSIGHTS
While the domestic economy remains on firm footing, there remains a divide between rural and urban economies. While real wages have soared, pulling home values and equity positions higher, Ehmke points to labor markets as just another headwind working against the overall economy. This tight labor market can be good for those in it as it may further benefit wage earners, business owners will be challenged in their ability to expand.
Farmers who rely on hand labor have been most impacted by this, causing crops to be left unpicked. Efforts continue to mechanize these segments of the agricultural economy heavily reliant upon manual labor, but for many growers it's not happening fast enough.
CoBank reports that the Federal Reserve believes it has inflation in check, despite the tight labor markets. Moreover, the Fed remains concerned that a lengthy period of low inflation – still well under 2% since the 2008-09 financial crisis – could become "a semi-permanent trap like it's been in Japan for decades." This, according to the report, is more concerning to the Fed than excessive inflation. For this reason, the Fed plans to hold interest rates steady in 2020.
About the Author(s)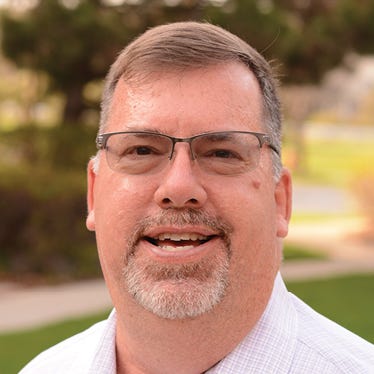 Associate Editor, Western Farm Press
Todd Fitchette, associate editor with Western Farm Press, spent much of his journalism career covering agriculture in California and the western United States. Aside from reporting about issues related to farm production, environmental regulations and legislative matters, he has extensive experience covering the dairy industry, western water issues and politics. His journalistic experience includes local daily and weekly newspapers, where he was recognized early in his career as an award-winning news photographer.
Fitchette is US Army veteran and a graduate of California State University, Chico. 
Subscribe to receive top agriculture news
Be informed daily with these free e-newsletters
You May Also Like
---