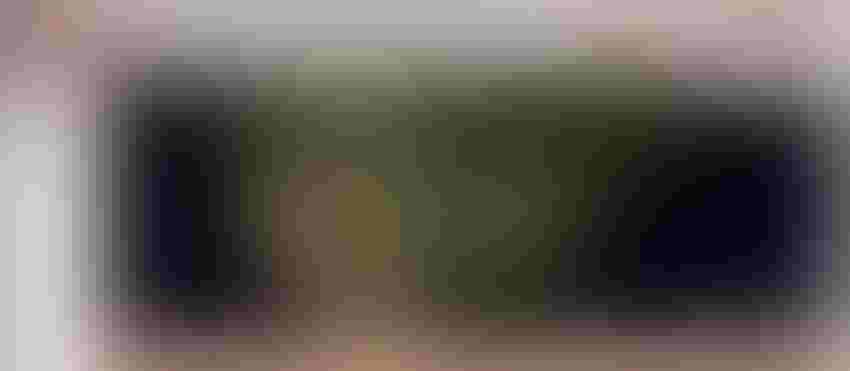 In time for spring planting, Case IH will offer two new telematics products to track field machinery in real time, monitor machine operations data and transfer field application records between the field and farm office.
"Essentially, AFS Connect collects data from a machine's electronics, display and GPS satellites and forwards the information over the air," says Trevor Mecham, Case IH Advanced Farming Systems (AFS) marketing manager. "Farm owners and managers will be able to remotely locate, communicate and track their entire fleet with ease. They can monitor multiple activities and equipment in their fields from a computer in their office."
Two new Case IH telematics programs — AFS Connect Manager and AFS Connect Executive — will be available through Case IH dealerships this spring. AFS Connect Manager offers fleet management capabilities, including tracking location, operating status and engine hours. In addition, it includes security features, such as geo fences and curfew alerts, which can guard against theft by sending alerts when a machine moves outside preset boundaries, or when the engine is started after working hours.
AFS Connect Executive includes AFS Connect Manager features, plus sophisticated monitoring and analysis of CANbus performance and fuel usage data, as well as messaging and application file management functions. In addition, it offers a virtual display function, which allows users to remotely monitor up to four machines on the same page. "Owners can create charts, bar graphs and downloadable reports with the performance reporting tools," Mecham says.
The fuel management function includes instant messaging to alert owners in cases of fuel theft, as well as fuel consumption reporting and comparisons between multiple machines. It also provides historical reporting and monitoring of remaining fuel to help producers plan and manage fuel delivery and regular service.
Users will be able to set alert functions to allow key machine messages to be sent directly to dealers. "Instead of waiting for a tractor to shut down because it has a bypass filter problem, the dealer can react to the error code right away and prevent downtime," Mecham says. "With a telematics system, the potential is there to save thousands of dollars in repairs."
The AFS Connect Manager and AFS Connect Executive packages will be available as dealer-installed kits for Case IH 7230, 8230 and 9230 Axial-Flow combines, Magnum tractors and Austoft sugar cane harvesters in spring 2012. In addition, they can be retrofitted on 2010 and 2011 models. AFS Connect Manager also can be installed in equipment brands other than Case IH. Hardware requirements include a DCM 300 cellular modem. The display software update containing telematics functions is installed into existing AFS Pro 700 monitors.
Pricing for AFS Connect Manager and AFS Connect Executive will be announced in January. For more information, visit www.caseih.com.
Subscribe to receive top agriculture news
Be informed daily with these free e-newsletters
You May Also Like
---