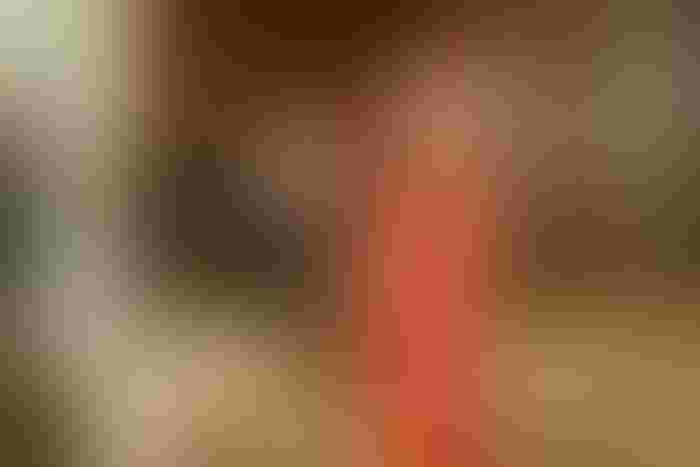 DIRECTOR: Colleen Callahan says she'll draw on her background in communications, as she asks questions and learns from DNR career staff.
Courtesy of Colleen Callahan
Gov. J.B. Pritzker has appointed Colleen Callahan as director of the Illinois Department of Natural Resources. Callahan spent 32 years as a Peoria-area farm broadcaster and served as Illinois director of Rural Development during the Obama administration from 2009 to 2016.
"I'm honored to be asked to serve in this administration," Callahan says. "I'm also eager to work with the dedicated DNR career staff. They live it every day. I'm eager to collaborate with them to enhance Illinois' natural resources."
The Illinois Department of Natural Resources is staffed by more than 1,000 people, and it oversees 35,000 acres of DNR-owned farmland. DNR is a broad-ranging agency, responsible for state parks, fishing and game law enforcement, coal mine regulations and research into soil, water and minerals. It's even home to the Illinois Historic Preservation Division.
Callahan co-chaired Pritzker's Agricultural and Rural Development transition team with John Sullivan, who in late December was appointed director of the Illinois Department of Agriculture.
And while she doesn't know if the governor plans for the two departments to collaborate, she says he has been broad and diverse in his appointments and committee configurations.
"Not only was there diversity in professions and industries and organizations, but there was bipartisan participation as well," Callahan says of the ag transition team, pointing to the inclusion of a labor member — a move that surprised some, but not Callahan. Her background in rural development said otherwise.
"We have a lot of infrastructure needs in our rural communities," she explains.
Given her involvement in the administration's transition team, Callahan knew a possible appointment was "on the table," but it still startled her to hear the governor on her voicemail last week.
"I called the number, and he answered right away. He said, 'You called me governor. I'd like to call you Madam Secretary. I'd like to ask you to lead our Department of Natural Resources,'" she recalls. "I said, 'I'm flattered and I accept.'"
On the job
Callahan will go to work in the next few weeks, and her first mission will be to ask questions and learn all she can about a department that has, much like the Agriculture Department, been underfunded and suffered a loss of employees. 
"I'm eager to learn firsthand from those who have been experiencing it," she says, harkening back to her background in broadcasting. "I have a lot of questions, and I know the career staff have answers. Their input will be foundational to me.
"I'll ask questions, learn from the staff's answers, and then collaborate and connect with whoever we need to, to achieve whatever we need to get done."
Callahan grew up on a farm in Milford, Ill., and exhibited hogs all across the state as a youth exhibitor. She graduated from the University of Illinois with a degree in ag communications in 1973. She plans to draw on her agricultural roots in her new position — much like her DNR predecessor, Wayne Rosenthal, did.
"We do have a tendency to separate Agriculture from the Department of Natural Resources," she says, but adds there was a lot of crossover conversation in the ag transition team — like nutrient loss reduction strategies and how they affect natural resources. 
Callahan plans to work with Sullivan and the Agriculture Department where appropriate and rattles off a long list of possible collaborators: EPA, economic development, tourism, Natural Resources Conservation Service, University of Illinois College of ACES, ag organizations, environmental organizations, labor and rural development.
"It's an honor, and it's humbling to work with an agency that stands for everything from museums to minerals, from parks to preservation of history, from water to wildlife," she concludes. "I'm looking forward to connecting with those who use and protect our natural resources."
Subscribe to receive top agriculture news
Be informed daily with these free e-newsletters
You May Also Like
---