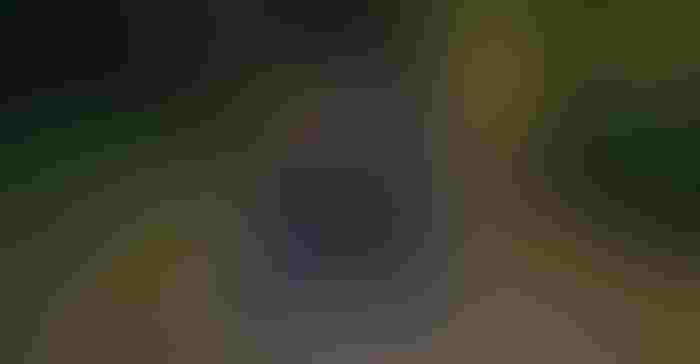 Nathan Brown didn't grow up on a farm. But at 8 years old, he would slip through the fence to help his neighbors raise tobacco. By the time he was 12, he had a regular job after school and in the summer at Roger Early's farm in Hillsboro, Ohio, raising beef cows and a couple thousand acres of corn and soybeans, using conventional tillage.
He was learning the ropes. However, as high school graduation approached, Nathan was trying to find a direction. "My mom wanted me to be a truck driver; I wanted to go to a diesel mechanic school," he says, until Early approached him with a proposal at the end of his senior year.
"He said, 'If you're interested in farming and want to stick around here, I'll get you started,'" Nathan recounts. "That was all it took for me to say yes."
With the help of Early and neighbors Jim and Shirley Granger, who approached him about farming their 25-acre field, he had a foothold. Early helped him with seed selection and provided the use of his equipment. With Early's semi-retirement in 2007, Nathan took over more of the crop production and continued with some custom planting, applications and harvesting.
That's when Nathan started hearing about algal blooms in Lake Erie and water quality issues across the state. "That piqued my interest in what can I do on my farm to help with conservation efforts," he says, "to showcase what I'm trying to do to maybe interest other farmers — how they may also implement on their own farms."
Nathan's goal is to improve his farm's entire ecosystem by using fewer inputs, promoting good insects and placing nutrients correctly.
"Clear Creek Watershed is one of the cleanest watersheds in the state of Ohio," he says. "It's not but 2 miles from where I farm to where the city of Hillsboro draws water out for its residents. I want to make sure that I'm not impacting their water by overapplying nutrients."
In the last several years, Nathan has done a lot of grid sampling and variable-rate application. "We want the right amount at the right time and the right places, and we're using cover crops to make sure we've got something growing there when we apply those nutrients," he says. "It's been goal to have this farming operation more in sync with nature."
And Nathan has been able to do all of this without a drag on yield. "I don't attribute what I've been doing to any yield drops as much as the excessive rain events and the things Mother Nature has thrown at us, especially the last three years."
First-generation farmer
As a first-generation farmer, Nathan, with wife Jennifer, now grows 1,200 acres of corn, soybeans and pasture, and runs a 40-head cow-calf operation, while raising sheep. Early died in late December, and Nathan is now working with Early's wife on managing the remaining crops.
Nathan started with no-till in 2008 and quickly adopted the practice on all his acreage by 2013. As the farm grew, conservation practices also offered some labor, fuel and equipment savings. "Me trying to work a lot of ground and do everything myself wasn't very feasible," he says.
That's when he went a step further, calling his local co-op asking about cover crops. "The economics drove him to the transition, but the concern of soil loss pushed him into cover crops," says Pam Bushelman, who nominated him as a 2022 Ohio Conservation Farm Family award winner.
"On advice, he opted to broadcast fertilizer with cereal rye on a 20-acre chunk of ground noted for erosion," adds Bushelman, who is the operations manager for the Highland County Soil and Water Conservation District.
"I watched it all fall, and I thought, 'Man, I just wasted a whole lot of money for nothing because I didn't see a whole lot of growth out there,'" says Nathan of the newly planted cover crop.
But as spring's warmth brought a blanket of green, Nathan also warmed up to the idea. That was until spring rains grew his rye to 6 feet before getting a burndown. "I thought what a mess and what have I gotten myself into," he says.
But he got his soybeans planted, and looking back, he says it was some of the best beans he had ever grown on that field up to that point. Starting small, his conservation efforts have spread and progressed to include the whole farm, by using no-till, cover crops (not less than a five-way blend), nutrient management, edge feathering, rotational grazing and conservation cover.
As Nathan looked toward the future of their cattle operation, he applied and was selected for the Environmental Quality Incentives Program (EQIP) through the USDA Natural Resources Conservation Service.
"This opportunity will assist the Browns to enhance their pastureland from 2020 to 2024 by installing fencing, pipeline, watering facility, feeding pad, access road and prescribed grazing," Bushelman says. "More recently, Nathan has applied for additional grass waterways through the Conservation Reserve Program to address erosion issues."
The Browns have established a pasture but have been grazing cows in the winter on cover crops.
Family effort
Just out of high school, Nathan met Jennifer, who was two years younger, and their first date was to her junior prom. Jennifer comes from the other side of Highland County, where her grandparents farm about 300 acres of row crops.
They married in 2002, the same year Nathan farmed his first 25 acres and two years after Jennifer started working for USDA Rural Development, where she continues today.
Before the children came, they spent nine years building the farm to around 1,000 acres. Now, they continue those strides, but things are a bit busier with their three children, including twin sons Coy and Luke, 11, and daughter Ella, 10.
In 2013, they got involved with Highland County Farm Bureau and then the state organization, and were named the Outstanding Young Farmers that year. "It opened my eyes to the issues in agriculture and the things we need to speak up and speak out about," Nathan says.
Bushelman says the Browns have become one of the most influential conservationists in the county, networking with others and offering his operation to promote conservation practices.
"When the SWCD was asked to host a state technical tour in 2019, Brown Farms became the obvious location to highlight, and Nathan became the prime spokesperson for the event," she says. "He was able to advocate the benefits of installing conservation practices and even had two of his landlords give testimonials on their conservation experiences.
"Later that year, Nathan proposed a partnership with the SWCD to host a cover crop field day at his farm, which was a huge success with more than 100 people in attendance. Nathan was able to plant a cover crop plot that was easily accessible for the event, and even offered unique in-field demonstrations, allowing farmers a hands-on experience."
Nathan has also hosted numerous legislators on his farm to promote policies to ensure a growing and profitable industry.
Looking ahead
Nathan and Jennifer are proponents of planting green and crimping when possible to keep their topsoil.
"We're having more and more big rain events," says Nathan, who is also a township trustee and makes it a point to drive around looking at culverts and ditches. "A lot of the road ditches in my township are full because of the erosion issues off of farm fields," he says. "But when I see clear water running off my fields, I feel pretty good."
Using NRCS programs like EQIP, Nathan says it has allowed him to experiment on his farm with different cover crops without a huge financial risk. 
"Using cover crops, I've been really, really pleased for the most part with my results," he says. "I've faced a lot of the same issues a lot of guys have with voles and slugs. And with the last couple of springs being really, really wet, it's been a challenge. But no matter how you're farming, it's been a challenge."
The Brown Family
The family: Nathan and Jennifer Brown live and farm in Highland County. They have twin boys, Coy and Luke, 11, and a daughter, Ella, 10. 
The farm: As a first-generation farmer, Nathan started farming in 2002 with just 25 acres owned by a neighbor. Today, the operation covers 1,100 acres of cropland and an additional 150 acres of hay and pastures. They have a 40-head, cow-calf operation and recently incorporated sheep. They also do custom-farming operations for various farmers in the area.
Nominator: Pam Bushelman, operations manager Highland County Soil and Water Conservation District
Outreach and education: Both Nathan and Jennifer have hosted and presented at several soil health workshops and conservation field days across the country. Nathan advocates for ag through social media such as the Facebook group he helped start called Ohio Soil Health and Cover Crops. They have hosted leaders from the state technical committee to congressional members to their farm, highlighting the conservation practices implemented.
Community outreach, leadership: Nathan and Jennifer have been heavily involved in Ohio Farm Bureau, both locally and at the state level. The couple was selected as OFBF Outstanding Young Farmer in 2013. They served on the OFBF Young Ag Professional committee and have helped with a cancer research fundraiser by the OFBF Foundation, Cultivating a Cure. Nathan has served on many committees and held several leadership roles at the county level. Today, he serves on the OFBF board and the OFB Foundation board. In 2019, Nathan was recognized by the Ohio No-Till Council and No-Till Farmer of the Year, and was also recognized by the Highland County Soil and Water Conservation District as Cooperator of the Year.
About the Author(s)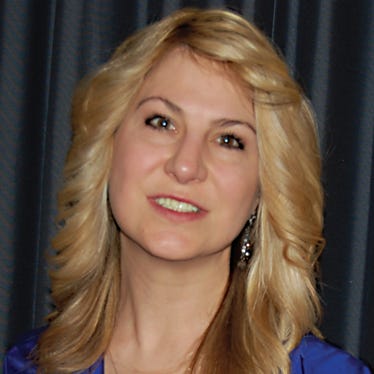 While Jennifer is not a farmer and did not grow up on a farm, "I think you'd be hard pressed to find someone with more appreciation for the people who grow our food and fiber, live the lifestyles and practice the morals that bind many farm families," she says.
Before taking over as editor of Michigan Farmer in 2003, she served three years as the manager of communications and development for the American Farmland Trust Central Great Lakes Regional Office in Michigan and as director of communications with Michigan Agri-Business Association. Previously, she was the communications manager at Michigan Farm Bureau's state headquarters. She also lists 10 years of experience at six different daily and weekly Michigan newspapers on her impressive resume.

Jennifer lives in St. Johns with her two daughters, Elizabeth, 19, and Emily 16.
Subscribe to receive top agriculture news
Be informed daily with these free e-newsletters
You May Also Like
---