SHINING: Brianne Satorius jokes that this late-afternoon, sun-bathed photo of her husband on his land, pulled from the Illinois Farm Families video he'd just shot, was what the crew called the "God photo."
Photos courtesy of Brianne Satorius family
Brian Satorius was a guy who loved people, hated to tell anyone no, and meticulously dotted his i's and crossed his t's. And on Aug. 20, barely four weeks ago, he climbed into a partially emptied bin of beans and never came out.
Brian farmed near Petersburg, Ill., in Menard County. He was 47 and left behind his wife, Brianne; children Ethan, 10, and Ava, 6; and circles upon circles of friends.
"Everybody loved him," Brianne says of her husband, known as Opie to a bunch of those childhood friends, who'd still say he was the life of the party. "If you were around him, you became a friend. And once you were a friend? That was it."
Brian was a well-respected farmer in the area. He'd worked as an applications engineer for TeeJet in Springfield for 20 years, and was working toward farming full time in Menard County. He and Brianne had bought farm ground together, and rented some, too. Brian was a graduate of the Illinois Ag Leadership Program, where he'd made lifelong friends, and was elected Menard County Farm Bureau president in 2016.
Brianne says it was common for Brian to be working their ground but troubleshooting someone else's machine from his earpiece.
"He was the go-to guy for everybody," she adds quietly. "He would help anybody."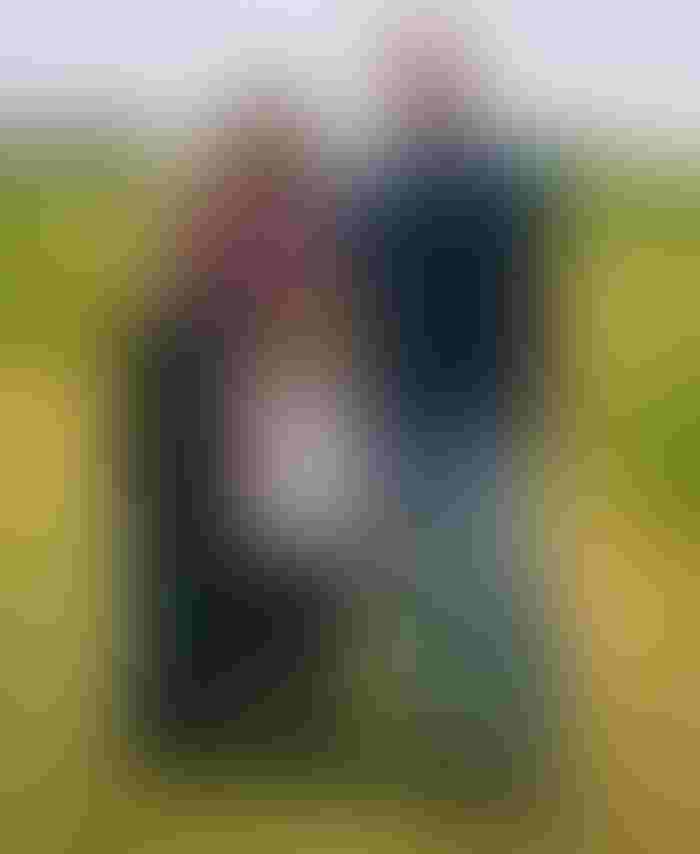 He was apparently a natural in front of the camera, too. With his spraying and chemical expertise, the Illinois Farm Bureau had recently tapped him for an Illinois Farm Families video on how farmers use pesticides. It was shot just weeks before his death, and IFB's Lauren Lurkins had marveled to Brian during Ag Day at the Illinois State Fair, asking him if he'd prepared answers to all those questions.
He shook his head and laughed. Seems he was just good at explaining what he did and why he did it, even with a camera in his face.
Brianne says that's part of who he was: "He wanted to do things just right, in whatever he did."
Living the dream
Brian grew up with farming grandparents but started his own operation from scratch. Brianne works as an outpatient therapist for mental health at a clinic in Petersburg, but she and Brian made all the farm decisions together, including buying a couple of different pieces of land. Brian was able to rent ground when his best friend's dad retired, and then another good friend gave him the chance to pick up more rental ground. He'd bought a sprayer and a tender semi. "He was so proud of that sprayer!" Brianne says with a laugh.
He was, in short, positioning himself to do what he'd always wanted to do. Brian was essentially working two full-time jobs, and the goal was to have the kind of operation that could be just one full-time job.
"We were growing the operation, to build and create something that was his dream. That way, if the kids want to farm full time, they'd have that option," Brianne says. "He was so close."
All of their planning and work put them so close to their dream. 
"I'm sad for him that he didn't get to see that all the way through," she adds. "All of our plans are being rerouted right now."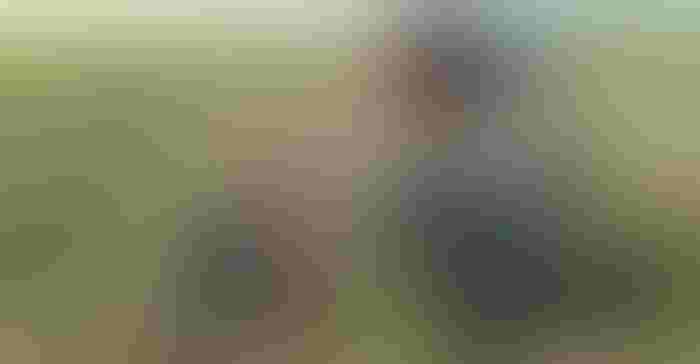 But Brianne is steadfast in her resolve to keep building what Brian cared about — even things like a Southern Illinois University water quality research project on their farm. She worries that people will make assumptions that since Brian's gone, they'll need to shut down the program. So she made sure they know they can continue the research as long as they want.
"It helps me to think about what he would have wanted and to take care of all those things," she says. "Somebody said I don't need to worry about that right now — but I do. It's important to him, so it's important to me."
In the bin
One of the hardest parts about Brian's tragic death is that no one knows exactly what happened.
Brian had gone to the grain bin site that day to help load a semi. They were emptying a bin of soybeans, on a beastly hot day. At one point, Brian and the truck driver were both inside the grain bin. Then they decided to get out. The truck driver climbed out, but Brian never followed.
"No one will ever really know what happened," Brianne says. They ruled out a medical event; there was no heart attack, no head trauma. The coroner ruled his death by asphyxiation.
"He was in a grain bin, like every other farmer does a million times," she says.
And it's true. Farmers and farm workers climb into grain bins every day — and into increasingly larger bins, as farmers are more likely to construct a commercial-capacity bin than a smaller bin. Movies like "Silo" have been made to draw attention to the danger, and University of Nebraska researchers have developed the Grain Weevil robot to reduce the need for farmers to enter a bin.
Still, in 2019, there were 38 grain entrapment cases nationwide, and 23 deaths, according to Purdue University's Agricultural Safety and Health Program. The Grain Handling Safety Coalition says a person can become submerged in grain in less than 60 seconds.
Statistics don't matter much, though, when it's your husband, father, brother, friend. A loss is still a devastating loss.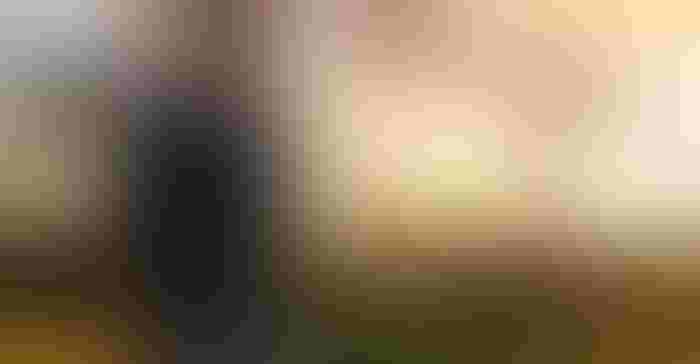 For Brianne, having young children means that life has to roll on, as wrong as it feels some days. Fall means dance, soccer, football. Busy days with glimpses of normalcy as she watches her kids be kids.
"Everything is different, wrong and so hard," she says. But she revels in the gift of their lives together, of 14 years of marriage and of the family they created.
"Brian was very invested and committed to everything he was involved in, and nothing more than his family," she says. "Everything mattered to him. Everything."
His children, marriage, his land, the relationships he built — Brianne is confident in his legacy.
"We'll have that forever."
Subscribe to receive top agriculture news
Be informed daily with these free e-newsletters
You May Also Like
---