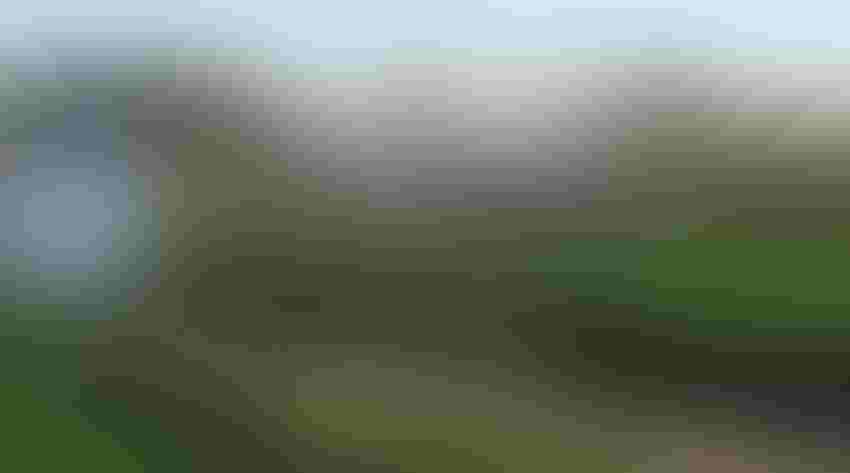 Attendees at a field day at Bayer's vegetable seed lab in Woodland, Calif., in 2019 learn about the latest in plant breeding research.
Tim Hearden
Through the course of this year, I've written a series of articles seeking to paint a picture of what California agriculture will look like in 2030. Through trends and experts' opinions, we can predict that farms will be more consolidated and occupy fewer total acres – particularly in the San Joaquin Valley, where implementation of the Sustainable Groundwater Management Act could lead to as many as 500,000 acres of farmland being fallowed.
We can also expect that farms a decade from now will be significantly more automated as growers seek to increase efficiency and save on labor costs. More growers will likely take up after Winters Farming's Alex Bergwerff, who can control automated irrigation and other tasks on four Central Valley farms while sitting at his desk with a tablet.
Many changes are coming to California agriculture, some of which are exciting and others, not so much. And we know that ag won't be finished changing when the clock counts down to midnight on New Year's Eve in 2029, which is why Dan Sumner of the University of California's Agricultural Issues Center is looking out further.
Sumner's team is pondering California agriculture as it could look by 2050, examining where we are headed and what issues are driving the change. And in a preliminary report this summer to the American Society of Farm Managers and Rural Appraisers, he sounded a note of guarded optimism.
"We're trying to look out a generation or so," Sumner told Farm Press. "I'm in the midst of looking at every trend – labor, water, air quality issues, water quality – and also slice it geographically."
As Sumner notes, California agriculture is diverse and dynamic, and he believes that diversity and dynamism will continue. Farm revenues and net incomes continue to grow (with some ups and downs) as markets change and diversity in trends prevail, he says. Coastal valley agriculture will grow by innovating to reduce labor intensity, he predicts. The pandemic has not changed the long-term farm outlook, he says.
Future gains, Sumner says, will be derived from adapting to California's unique resources and advantages, including openness to change. It's important to keep an eye on trends and be able to adapt quickly, industry experts say.
"The only advice I can possibly give, whatever industry you're in, is just to try to stay in tune with what's happening in the industry and the new innovations that are coming in and be willing to try new alternatives," said Peter Navarro, a Watsonville grower and California Strawberry Commission board member.
David Slaughter, who is leading UC Davis' Smart Farm Initiative, agrees.
"In California, we have a lot of great organizations, like the Leafy Greens Research Board, the Citrus Research Board and the Almond Board, that fund research," he said. "They will have annual reports. So keeping in touch with these organizations, especially at the local level, is another way that farmers can keep in the loop on that."
Subscribe to receive top agriculture news
Be informed daily with these free e-newsletters
You May Also Like
---