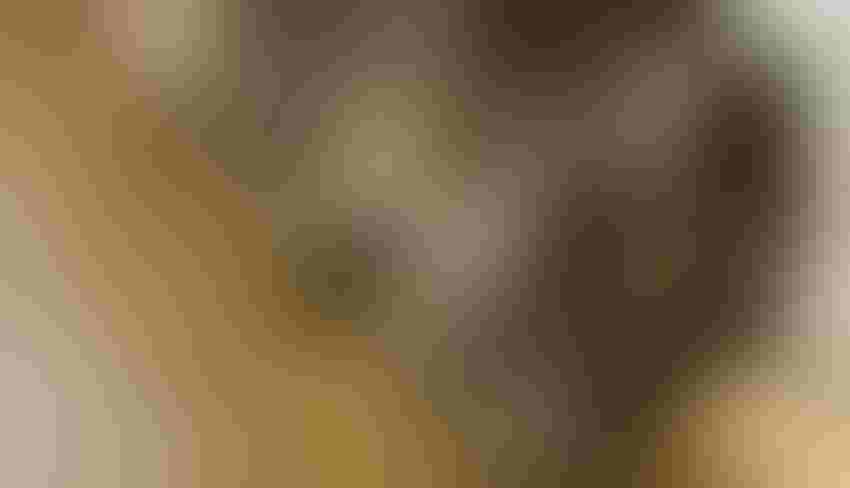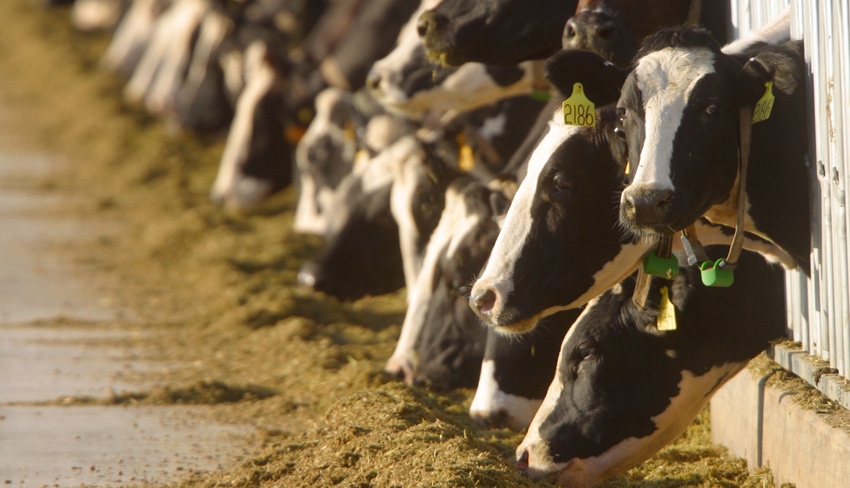 Dairy cows need to be milked daily even though much of the market for fresh milk has dried up.
Arizona Farm Bureau
While there are some economic aches and pains common to all as a result of the COVID-19 chaos, some impacts are more state-specific.
On the "What-Hurts-Us-All" front, Zippy Duval, American Farm Bureau Federation President, says: "The resilience of farmers and ranchers has been nothing short of stunning and I stand by my assurance that our food supply remains strong -- but America will have fewer farms and ranches supplying it unless our economy is released soon from the grips of this pandemic."
At both the national and regional levels, there is commonality in the thought that ag is OK in the short run, but long-term disruption might prove dubious.
"Food production is strong as farmers continue to follow Mother Nature's dictates, not the volatility of the financial markets, with ample supplies in storage facilities and raw agricultural product being shipped," says Arizona Farm Bureau President Stephanie Smallhouse.
"In agriculture, we are our brother's keeper in times good and bad, committed to doing our best to supply to local, national, and global markets," she says. "We commend the work of all those who continue to toil to make sure our food demands are met."
Then comes the caveat. "However, farmers don't control the integration of the rest of the supply chain and other factors could disrupt distribution including higher-than-expected retail demand and policy decisions, like restricting legal worker crossings at the border and cancellation of routine immigration services will undoubtedly have an impact on the availability of fresh produce. If we can't get it out of the field, we can't restock grocery stores."
Related:Arizona's Killian: Keep calm and produce on
Reaction from key players
Arizona Farm Bureau Outreach Director Julie Murphee, in two treatises titled "We Can Live Without Celebrities, But Not Farmers" and "Pandemic Causes Downward Spiral in Arizona Crop and Livestock Prices," cites the state's status and reaction from some of its key players.
"Maybe the pandemic makes consumers realize the food supply system is complex and much more important than anyone in America ever imagined or paused long enough to consider. Empty grocery shelves, shortages of staples, and long lines around the corner waiting to shop are realities," she writes.
Her stories to farm bureau members include reports of theft. Frank Martin of Crooked Sky Farms in Maricopa County reports more than one break-in where eggs and produce were taken. And his is not an isolated experience.
"Crop and livestock prices are falling to levels that threaten the livelihoods of Arizona farmers (as) shuttered schools and restaurants are no longer buying meat, milk, fruits, vegetables, and other foods, causing a downward spiral in crop and livestock prices," Murphree reports.
Related:COVID-19 relief: Arizona governor allows food trucks to sell at rest stops
Also quoted is AFBF economist John Newton: "Drop in demand is pushing the prices farmers would get paid for their crops to lows that may make it very difficult for them to justify putting another crop in the ground this spring and the question of when the economy will be healthy again is fueling further market uncertainty."
Much depends on states
Fellow economist Dr. George Frisvold of the University of Arizona Cooperative Extension Department added: "Because things are so disorganized at the federal government level, a lot is going to depend on what state governments do and it seems Arizona's governor (Doug Ducey) is out front on a lot of things that experts are saying need to be done. I hope that continues because lives depend on it. We're in a recession right now and it's going to be a bad one."
Dairy cows need to be milked daily even though a lot of the market for fresh milk -- institutions of higher learning and dine-in restaurants, for instance -- has dried up.
"Massive stockpiles of product, like cheese for fast food facilities, are not moving right now," according to Paul Rovey of United Dairymen of Arizona. "What we can move goes out at a significant discount."
"Dairy is a particularly laborious product to get to market," adds Smallhouse, likening normal times to a speedboat and the current dairy industry without large food service orders to being somewhat akin to a freighter that can't be turned on a dime.
From the Fresh Produce Association of the Americas, based in Nogales, comes this statement from its director, Lance Jungmeyer: "For over a century, in times of crisis and everyday life, our members have been essential in delivering fresh fruits and vegetables. Our members get up, show up, and take the steps they do so the U.S. food supply is secure."
Smallhouse, the Arizona Farm Bureau president, advises the path is still upward and onward. 
"Volatility and uncertainty are not new to the farming and ranching community and we'll undoubtedly survive because that's what we do -- we keep on working no matter what," she says. "Our ingrained optimism will carry us through this crisis as it always does."
About the Author(s)
Subscribe to receive top agriculture news
Be informed daily with these free e-newsletters
You May Also Like
---