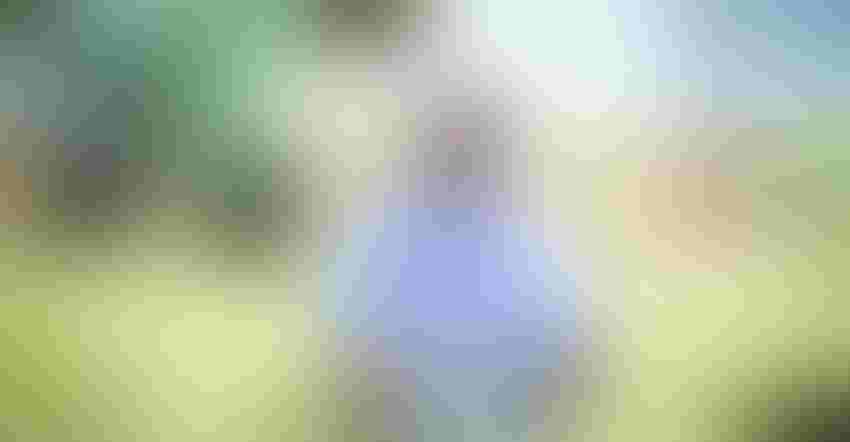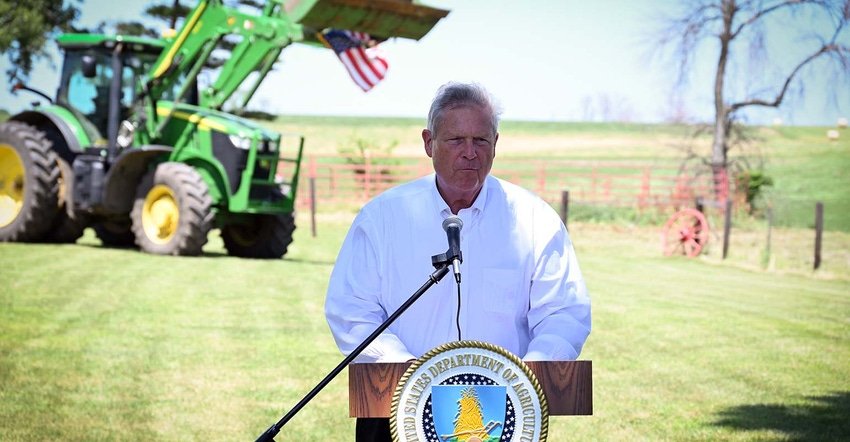 ROAD TO RECOVERY: U.S. Secretary of Agriculture Tom Vilsack visited an Iowa farm hit by the 2020 derecho to discuss funding available for those suffering losses from natural disaster.
Jennifer Carrico
Agriculture Secretary Tom Vilsack announced the application deadline for disaster relief from 2020 and 2021 is near during a visit to a Minburn, Iowa farm Wednesday. More than $4 billion has already been paid out to agricultural producers through the Emergency Relief Program, which allocated $10 billion to help cover losses from natural disasters.
"We know farmers need help to replace some of the market value of crops and livestock lost during natural disasters like Iowa's derecho in 2020 and other droughts, wildfires and hurricanes. Getting this financial recovery delivered to producers is important and while we have sent out billions of dollars already, the deadline for producers is July 22," Vilsack says.
Application is simplistic
The agricultural department has made receiving these funds as simple as possible. In the first phase, pre-filled applications have been sent to farmers holding federal crop insurance. Vilsack said with some additional data and a signature, applications can be sent to the local Farm Service Agency to be processed.
A second phase will focus on helping producers who were not insured. "We know there are producers who didn't have insurance who also need assistance. That sign up period will be later this summer," Vilsack adds.
The announcement was made from a farm owned and run by the Chris Nelson and Marvin Shirley families in Dallas County, which suffered crop losses during the derecho that swept across Iowa and the Midwest in August 2020 destroying more than 3.8 million crop acres and causing over $11.5 billion dollars in total damages to agricultural and urban areas in Iowa alone.
Nelson says the Derecho hit his farm, causing extensive damage to corn fields and other damage to buildings, fences and trees, before it hit the cooperative's grain bins in nearby Minburn. "We are thankful for the assistance provided through these programs to help us recover from market losses," he says. Nelson signed and turned in his application to his local FSA office this week.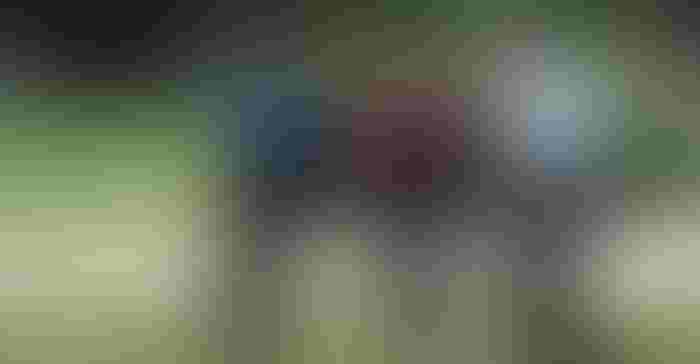 Programs provide assistance
The ERP and Emergency Livestock Relief Program are funded by the Extending Government Funding and Delivering Emergency Assistance Act, which President Joe Biden signed into law in 2021. Through this law, $10 billion was allocated to help agricultural producers impacted by natural disasters in 2020 and 2021. Livestock producers who experienced losses due to drought or wildfire in 2021, have $750 million of that total available.
The second phase of these programs will help fill the gaps and provide assistance to producers who did not participate in or receive payments through existing programs covered in the phase one implementation.
"This funding is aimed to reduce burdens on the producers affected by natural disasters by providing about 70% of their losses. Each application is looked at on a case-by-case basis," Vilsack says.
The ERP covers losses to crops, trees, bushes and vines due to a qualifying natural disaster event in calendar years 2020 and 2021. Eligible crops include all crops for which crop insurance or NAP coverage was available, except for crops intended for grazing. Qualifying natural disaster events include wildfires, hurricanes, floods, derechos, excessive heat, winter storms, freeze (including a polar vortex), smoke exposure, excessive moisture, qualifying drought and related conditions. 
Subscribe to receive top agriculture news
Be informed daily with these free e-newsletters
You May Also Like
---