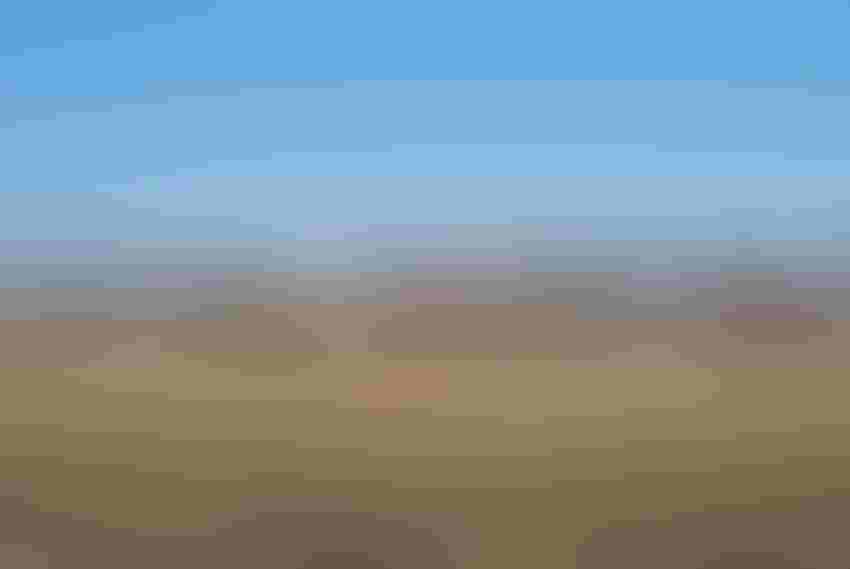 STRONG YIELDS HELP: A new report from Farmers National Co. shows farmland values have declined in several states due to a drop in producers' profits. Yet top quality land is holding steady in some areas. In Iowa, strong crop yields in 2016 turned expected losses into gains for some farmers, even if they are narrow gains.
Several factors will come into play in 2017 that will determine the direction of land values. Randy Dickhut, senior vice president of real estate operations for Farmers National Co., says in the past three years, agricultural landowners in many regions across the country have seen a decline in profits, which pushed land values lower.
"This winter, questions abound as to the direction of commodity prices, interest rates, inflation, challenges in the world economy, weather and U.S. tax law," notes Dickhut. "Buyers of ag land are asking if it is an opportune time to make a purchase of a farm, while sellers are asking if the market dynamics are indicating whether it is good time to sell land. Depending on location, quality of land and other factors, our agents report seeing regions and local areas where land prices are stable to somewhat strengthening now, after the 2016 harvest. Then there are other areas where land values have continued to decline."
Interest rates key for land values
A key factor impacting land prices will be interest rates, Dickhut says. Grain and livestock prices affecting farm income also will influence land values. "Foreign trade policy and its effect on agriculture will be closely watched over the next few months. Potential changes in tax laws could affect estate taxation and capital gains rules that in turn influence buying and selling decisions," he says.
The second half of 2016 saw a jump in land auctions in the state with a $34.86 million greater volume in the second half of the year and 3,763 more acres sold, says Sam Kain, national sales manager for Farmers National Co. based in West Des Moines. Auctions are the most successful approach to selling land in Iowa, with 97% of auctions resulting in a sale the day of the event, he says.
Sales due to financial pressures
In Iowa, top-quality land remains stable with a possible 5% decrease, according to the Farmers National Survey of its ag real estate agents this January. Medium-quality land is experiencing a 5% decrease and low-quality land is seeing a 10% decrease in value. Pasture ground remains stable. Kain says he's seeing some land sales in Iowa this winter resulting from farmers experiencing financial pressures. About 85% of buyers are local farmers and 15% are investors.
"The land market has been stronger since the 2016 harvest was completed, which I attribute to above average yields," Kain says. "For 2017, a lot will depend upon how much land comes on the market. Current commodity prices indicate land values should be trending downward, but if we continue to see so few farms come on the market, prices will stay steady."
High-quality land holds steady
For land value information for other states and regions, visit alberscommunications.com. To look at a comparison of Iowa land values for January 2016 and January 2017 as reported in the survey of Farmers National agents, click here.
Subscribe to receive top agriculture news
Be informed daily with these free e-newsletters
You May Also Like
---