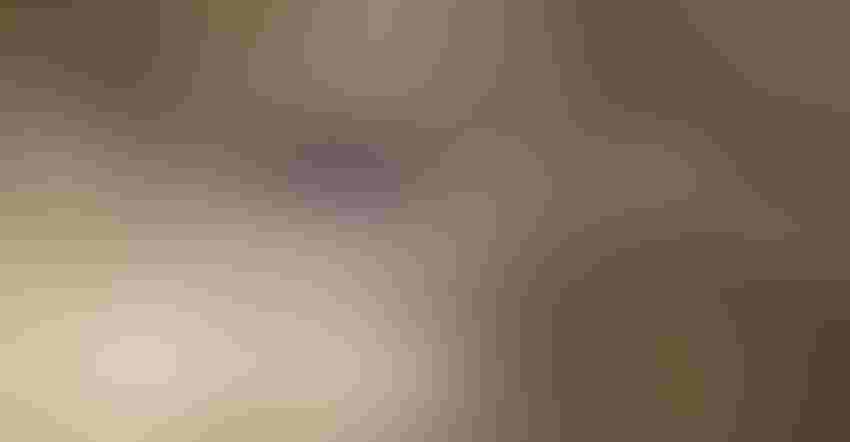 INFRASTRUCTURE PATH UNKNOWN: Senate Republicans continue to meet with President Biden in an attempt to broker a bipartisan infrastructure package.
Getty Images/iStock Photos
President Joe Biden proposed on Wednesday his next major initiative – the American Jobs Plan – which would invest $2 trillion, about 1% of GDP per year over eight years, to upgrade the nation's infrastructure, revitalize manufacturing, invest in basic research and science and shore up supply chains. He pays for the investments by increasing the corporate tax rate to 28% but promised not to raise taxes on those who make less than $400,000.
"It is clear in the American Jobs Plan that USDA is central to the President's strategy to build a strong economy for working people, restore the safety and integrity of our nation's infrastructure from broadband to water to power and electricity, and to renew America's leadership in science, research and development to give us the tools to make and create U.S. products to be sold around the world," says Secretary of Agriculture Tom Vilsack.
Of the $2 trillion infrastructure plan, less than 6% goes to roads and bridges. Specifically, the plan designates $621 billion in transportation infrastructure and resilience. One in five miles, or 173,000 total miles, of highways and major roads are in poor condition, as well as 45,000 bridges.  The plan proposes to fix the most economically significant large bridges in the country in need of reconstruction, and it will repair the worst 10,000 smaller bridges, including bridges that provide critical connections to rural and tribal communities.
Counties play a major role in maintaining critical infrastructure across America, as they own 45% of the nation's road miles and nearly 40% of all bridges, according to National Association of Counties Executive Director Matthew Chase. Chase says, "We welcome this step toward comprehensive legislation that preserves local decision-making, dedicates investments in locally owned infrastructure and ensures solvency of the Highway Trust Fund."
Mike Steenhoek, executive director of the Soybean Transportation Coalition, says he was very pleased to see the plan proposes to repair the worst 10,000 smaller bridges including those in rural areas. "The Soy Transportation Coalition and others have long argued that any infrastructure proposal should address the needs of both urban and rural America. President Biden should be commended for ensuring rural bridges – often serving as the initial link in the agricultural supply chain – are included in the plan." 
Biden is also calling on Congress to invest an additional $17 billion in inland waterways, coastal ports, land ports of entry and ferries. Steenhoek says the inland waterway system is a significant reason U.S. agriculture is competitive in the international marketplace. "Unfortunately, this critical mode of transportation has too often been ignored by both Republicans and Democrats," he says.
"Given how over half of U.S. soybeans are exported, having an effective system of inland waterways and ports is essential for future competitiveness," Steenhoek says. "The Biden administration clearly aspires to promote a transportation system that provides connectivity in an environmentally sustainable manner." 
Last year alone, the United States faced 22 extreme weather and climate-related disaster events with losses exceeding $1 billion each – a cumulative price tag of nearly $100 billion. "Chronic underinvestment in resilience has harmed American transportation infrastructure, disrupting service, making travel conditions unsafe, causing severe damage, and increasing maintenance and operating costs," a fact sheet on the American Jobs Plan states.
"Every dollar spent on rebuilding our infrastructure during the Biden administration will be used to prevent, reduce, and withstand the impacts of the climate crisis," the fact sheet explains.
During his comments on the plan, Biden says, "The American Jobs Plan will lead to a transformational progress in our effort to tackle climate change with American jobs and American ingenuity. It'll protect our community from billions of dollars of damage from historic super storms, floods, wildfires, droughts, year after year, by making our infrastructure more secure and resilient and seizing incredible opportunities for American workers and American farmers in a clean energy future."
"The U.S. continues to face severe infrastructure challenges that must be addressed," says Bobby Frederick, vice president of legislative affairs and public policy at the National Grain and Feed Association. "We appreciate President Biden's attention to the importance of modernizing our roads, bridges and inland waterways." Frederick says NGFA will continue to analyze the proposed plan, assess how financing the plan could impact U.S. competitiveness and engage with Congress on policies and investments that will make American agriculture more competitive on the global export stage.
Broadband investment
The fact sheet notes that more than 30 million Americans live in areas where there is no broadband infrastructure that provides minimally acceptable speeds. Americans in rural areas and on tribal lands particularly lack adequate access.
The President's plan prioritizes building "future proof" broadband infrastructure in unserved and underserved areas with a goal to finally reach 100% high-speed broadband coverage. It also prioritizes support for broadband networks owned, operated by, or affiliated with local governments, non-profits, and co-operatives—providers with less pressure to turn profits and with a commitment to serving entire communities.
"We must bridge the digital divide to increase our economic competitiveness and connect our residents," NACo's Chase notes. "Broadband connectivity is more important than ever. Residents in every corner of the country rely on high-speed internet to conduct our daily lives, including work, school, medical appointments and more."
"From affordable and reliable high-speed broadband for every American to repairing the 10,000 most structurally deficient bridges in the country and so many other critical elements, The American Jobs Plan will improve the quality of life and the economies of countless small towns and rural communities," says Matt Hildreth, Executive Director of RuralOrganizing.org.
Push to electric
Biden is proposing a $174 billion investment to "win" the electric vehicle market, noting that the U.S. market share of plug-in electric vehicle sales is only one-third the size of the Chinese EV market.
Biden says he proposes providing tax incentives and point-of-sale rebates to help all American families afford clean vehicles of the future. He also notes the federal government owns an enormous fleet of vehicles which are going to be transitioned to clean electric vehicles and hydrogen vehicles right here in the United States, by American workers with American products.
Growth Energy CEO Emily Skor says, "It's disappointing that President Biden put forth a robust, $2 trillion infrastructure plan that overlooks the urgent need to expand access to low carbon biofuels, like plant-based ethanol. The President campaigned on a platform of using 'every tool at his disposal' to 'promote and advance renewable energy, ethanol, and other biofuels'. The details of the American Jobs Plan released assuredly missed an opportunity to meet these promises."
Vilsack notes the President's plan makes once-in-a-lifetime investments to retool and revitalize American manufacturers and small businesses. "This investment in manufacturing will allow an expansion of biobased products and renewable fuel production, giving U.S. growers and producers another market for their goods and supporting good-paying American jobs," Vilsack says.
Tax code concerns
In his speech, Biden said the plan also includes paying for it by raising the corporate tax to 28%. "It was 35%, which is too high. We all agreed, five years ago, it should go down to 28%, but they reduced it to 21%," Biden says of the Republican-controlled Congress in the first year with Trump. "Just doing that one thing will generate $1 trillion in additional revenue over 15 years."
He also proposed a global minimum tax for U.S. corporations of 21%.
Biden notes, "But let me be clear: These are my ideas on how to pay for this plan.  If others have additional ideas, let them come forward.  I'm open to other ideas, so long as they do not impose any tax increase on people making less than $400,000."
Steenhoek says he endorses the need to devote additional resources to improving the nation's infrastructure but suggests "we will never spend our way out of this problem.  We also need to save our way out of this problem."
Association of Equipment Manufacturers senior vice president of government and industry relations Kip Eideberg says AEM "stands ready to work with President Biden to help him make the bold, transformational investment in workforce development, infrastructure and American manufacturing that is long overdue."
However, Eideberg adds, "At the same time, we strongly urge him to make sure that we preserve the predictability and stability in the tax code that keeps equipment manufacturers competitive and drives job creation and good wages. Tax reform made equipment manufacturers more competitive in the global economy. It is imperative that we do not undo that progress."
Subscribe to receive top agriculture news
Be informed daily with these free e-newsletters
You May Also Like
---