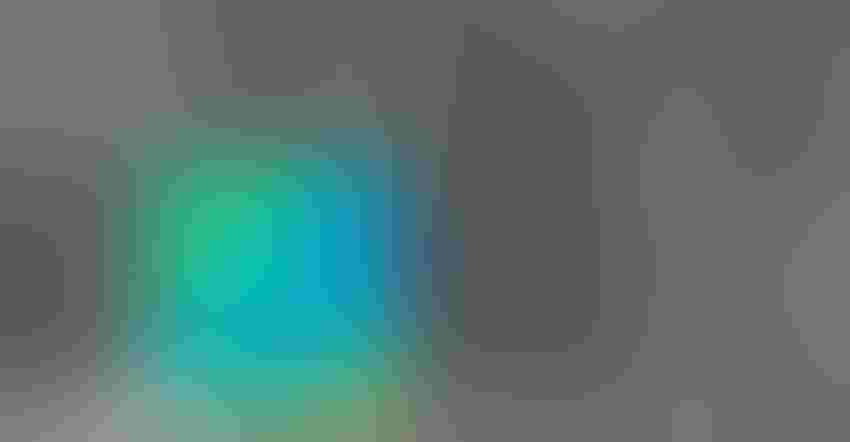 EYES IN THE SKY: Aerial imaging can help revolutionize the way growers manage their acres. "Having a real-time, high-quality snapshot of what is happening in a field is the best way to help manage your input decisions," says TerrAvion's Ron King.
A company that helps farmers take a high-tech approach to improving yield and revenue through use of aerial imagery is expanding its presence in Iowa. TerrAvion has appointed regional vice presidents Matt Swanson and Ron King to lead sales; Swanson will focus on eastern Iowa, King on western Iowa.
Iowa is an important agricultural market, and company founder Robert Morris says he is pleased to bring TerrAvion's services to Iowa to help farmers. "Frequent, high-quality aerial imagery provides actionable information to drive profitability," says Morris. "We have terrific partners in Iowa who are helping raise awareness among growers of the benefits of aerial imagery. Having Matt and Ron dedicated completely to the state shows our commitment to this region and will help accelerate TerrAvion's growth here."
TerrAvion has expanded into Nebraska and Colorado as well. The company provides high-quality, subscription aerial imagery. For example, growers can use it to spot plant health issues and irrigation problems, so they can take action and avoid adverse impacts to the bottom line. Morris says TerrAvion aerial imagery provides bird's-eye views of a farm that cannot be seen from the ground. The company provides images on a regular schedule across the growing season, within 24 hours of flights.  
See what's happening in real time
This gives growers a comprehensive view of what's happening on their farms in real time, so they can plan scouting, management and interventions with unprecedented accuracy and timeliness, says Morris. "Our customers receive aerial plant vigor images, thermal images, custom color maps, underlying data and histograms from TerrAvion, at far greater detail than any other aerial imagery provider."
TerrAvion's national distribution partners include Servi-Tech, a crop consulting and agronomic services company, and ag co-op CHS. TerrAvion has partnered with over 50 ag retail locations and crop consultants in Iowa, and is offering aerial imagery in every county in the state.
Michael Murphy, Iowa agronomist for Servi-Tech, says "TerrAvion's imagery gives me a look into the future to help solve problems before it is too late. It allows me to pinpoint an issue in a field rather than walking the whole area. The images make me more efficient and more accurate in my recommendations to growers."
Ron King has an agronomy degree from Iowa State University and has spent years helping growers to manage their seed, chemical and fertilizer decisions. "I'm very excited for this opportunity, as I believe TerrAvion can help revolutionize the way growers manage their acres. Having a real-time, high quality, snapshot of what's happening in a field is the best way to help manage your input decisions."
Cloud-based aerial imaging for ag
Matt Swanson, a University of Minnesota grad, earned a degree in ag marketing and has worked in ag sales the last nine years. "Using aerial imagery, you can see what's happening in the field without inspecting every portion in person," he notes.
TerrAvion takes a high-tech approach to improving yield and revenue, with the first cloud-based aerial imaging and data analytics service for agriculture. Founded in 2013, the company provides growers from small family farms to the largest agribusinesses, with current images and data accurately detailing the conditions of every acre. Currently, TerrAvion flights cover more than 20 million acres per week in the U.S., viewing crops ranging from corn and soybeans to citrus and vineyard grapes. For more information, visit terravion.com or follow @TerrAvion.
Source: TerrAvion
Subscribe to receive top agriculture news
Be informed daily with these free e-newsletters
You May Also Like
---