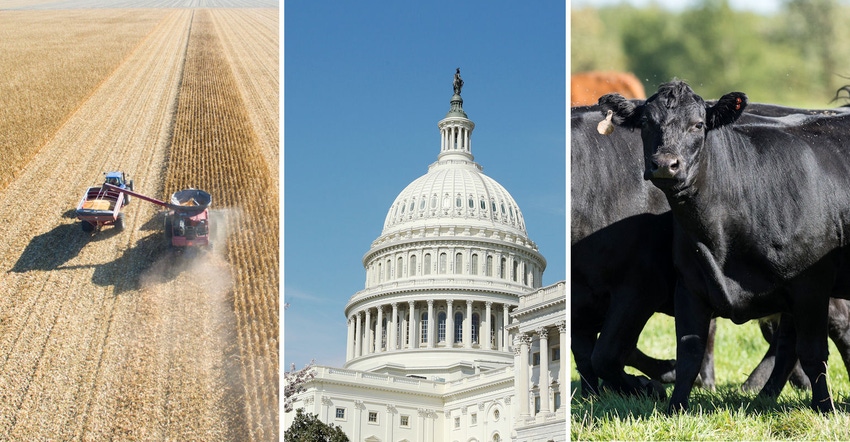 NolanBerg11/flySnow/SteveOehlenschlager/ThinkstockPhotos
Need a quick catch-up on the news? Here are seven agricultural stories you might have missed this week.
1. Sen. Pat Roberts, R-Kansas, worked with Sen. Debbie Stabenow, D-Michigan, and Rep. Collin Peterson, D-Minnesota, to pass a bipartisan farm bill. Does that make him a target for the right? – McClatchy
2. A Nebraska farmer is double-cropping winter wheat and soybeans in east-central Nebraska. – Nebraska Farmer
3. The use of agricultural robots is expected to grow on U.S. farms as farmers address a farmworker labor shortage.- Fresh Plaza
4. Software programs and science are helping Fresh Impact Farms inch closer to its goal of delivering edible flowers and herbs catered to the taste preferences of top-tier chefs. – NPR
5. Kansas State University weed scientists have identified Kochia from two different corn fields in western Kansas that have developed multiple resistance to dicamba and fluroxpyr. Kochia in those two fields showed three to fifteenfold resistance to dicamba and four to eightfod resistance to fluroxypyr. – Kansas Farmer
6. China has loosened the rules on the transportation of breeder pigs and piglets in provinces that are affected by African swine fever. Beijing has reported more than 90 cases of African swine fever since August. - Reuters
7. George Washington was one of Virginia's largest growers of hemp. Hemp was one of the most important crops grown in Colonial America. Hemp legislation is included in the 2018 farm bill. The bill allows growers to apply for federal crop insurance. – The News & Advance, Newsday
And your bonus.
There's a growing movement to showcase Brazilian cacao and it centers on doing as little to the cacao as possible. Nugali, a high-end chocolatier founded in 2004, focuses on "bean to bar" products and Q Chocolate, puts a precedent on carefully cultivated cacao. Both source their raw ingredients from Leolinda Farms, a family-owned business in northern Brazil. - Forbes
Subscribe to receive top agriculture news
Be informed daily with these free e-newsletters
You May Also Like
---