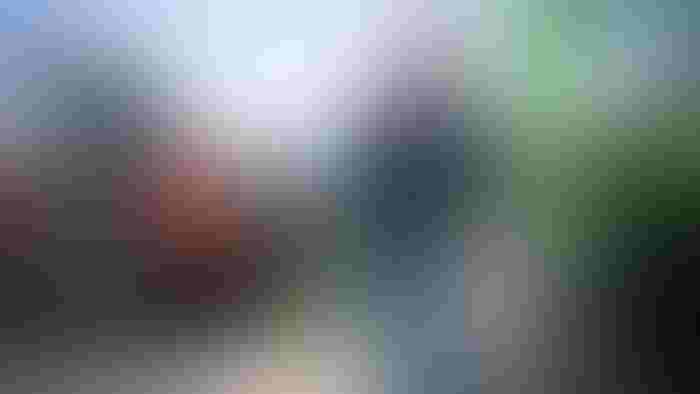 It's spring in southern Illinois. And for Nashville, Ill., farmer R.H. Habbe, the to-do list is a mile long.
"Say a prayer for us southern Illinois farmers," Habbe says. "It can be stressful. The workload is a lot. Our soil doesn't dry out quickly. We know our best yields come from being able to plant early, if we're lucky enough to get in the field. Yields are so variable down here, and rains are inconsistent."
It's late April and Habbe is chomping at the bit to get seed in the ground. But with 2 inches of rain the week before and more scheduled in the coming days, the planter hasn't moved. For Habbe and many others across the southern part of the state, frequent rains and cool temps have made planting a challenge.
According to Kelly Robertson of Precision Crop Services in Benton, Ill., at the time of this interview, a mere 5% of acres in his territory had been planted, compared to 50% the year before.
For Habbe, the more days that pass, the greater the stress of the unknowns on the crop year ahead. Habbe says his mind is flooded with questions like:
Will we keep having weather delays?

What will the fall crop price be?

Are we planting too late for the perfect stand?

Will it rain later in the summer? Or dry up?

How do I find quality labor?

What can I do to hedge against rising input prices?

Are any equipment upgrades necessary this year?

Is my crop contracted at the right price?
"I don't think most people know how many decisions a farmer has to make in a day," he says. "I have to worry about a hundred different things to keep the farm running."
Plus, farming in southern Illinois presents its own unique challenges due to differences in climate, soil type and geography.
"We know beyond the shadow of a doubt that sometime in June or July, it'll turn hot and dry," Robertson says. "We'll experience intense crop stress somewhere in that four-to-six-week window that the rest of the state doesn't go through. They may get hot and dry, but the difference is, the claypan soils in southern Illinois don't have the water capacity of soil types in other areas."
Robertson explains that the later crops are planted, the greater the exposure to stress later in the growing season.
"It's all weather related here in southern Illinois," Habbe says. "Any day of the week I could be at zero-bushel corn or I could be at 220-bushel corn, depending on when it rains."
Plus, the hot, humid weather generally means southern Illinois experiences disease pressure earlier than the rest of the state.
For Habbe, this means additional measures for farm sustainability and profitability — such as investments in pattern tile, equipment and grain storage.
"It seems like it takes a lot more equipment to farm down here," Habbe says. "We have a lot of highly erodible land, so instead of deep tillage, we have equipment for wheat sewing and tillage in the fall."
To keep topsoil intact, Habbe leans into conservation practices like dry dams and grass waterways.
"If you're losing soil, you're losing money," he says. "You can act like it doesn't matter, but it does."
Still, Habbe continues on with the promise of better days ahead.
"If you enjoy what you do, it's really not work and it's not about the pay," Habbe says. "Plus, if I don't do this, who would?"
Subscribe to receive top agriculture news
Be informed daily with these free e-newsletters
You May Also Like
---