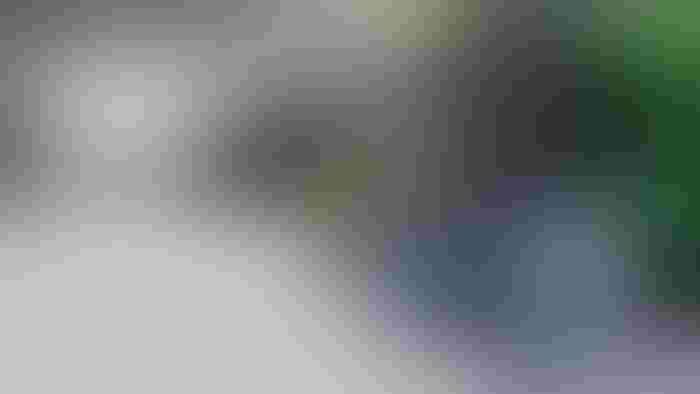 Photos by Mindy WardPhotos by Mindy Ward
At a Glance
Floodwater pushes farmers out of shop, but new build brings sense of calm.

Larger equipment causes a need for floor-plan expansion.

The shop has a service pit and oil line drainage, and air hoses on almost every column.
Building a new farm shop was not a "want to" for Casner Farms. It was a "need to."
Adam Casner and his father, Kevin, raise corn and soybeans in the flat ground between Carrollton and Waverly, smack dab in the Missouri River bottom. To keep the machinery near the crops, the location also houses the farm shop. But in 2019, water inundated the farmland and the building, all the way up to 6 feet.
"We went without a shop for eight to 10 months," Adam says. "We couldn't even access it."
It was not the first time that floodwaters pushed the farmers out of their building, but it was the last. "We had to get out of the floodplain," Kevin adds. So, they built a new machine shop on higher, drier ground about 12 miles away.
New build, new plans
The father-son team wasted no time. By fall 2019, builders poured concrete for the new building, and in 2020, they completed the entire 80-by-200-foot with 20-foot sidewalls all-metal structure.
Topline Steel Buildings worked with the Casners to bring their dream farm shop to fruition. That portion of the build is 80 by 100 feet and very different from the traditional 30-by-40-foot pole barn that still stands in the river bottom. "We went with steel to get the span we needed to pull in the larger equipment we use today," Adam explains.
Over the winter, the building was full of a 24-row planter, 16-row anhydrous toolbar and tractor. "We had three large projects working at once and still space to move around," he adds.
Some key features of the shop include:
large roll-up doors at 20 feet tall

a 40-foot-wide, 18-foot-tall hydraulic door

service pit complete with oil line to exterior

mounted air hoses for tools
Serving customers, employees and guests
The new red building also houses the family's sales business — Casner Ag, which is comprised of a seed dealership, along with sales of foliar fertilizer and short line parts.
As you walk into the new facility, there is an open lobby area. While not yet fully furnished, boasting only a few pieces of farm nostalgia and caps, Adam says the plan is to use it as a first stop for customers.
Behind the lobby is the central office providing a workplace for both enterprises. On paper, it appeared large enough. But after adding the office equipment, finding room for clients or farm guests to sit was cumbersome. "If I had to do it over again," Adam adds, "I would've built a larger office."
When it comes to taking care of their employees, the Casners went a step further, adding a break room complete with a full-size stove, refrigerator and cabinets. Down the hall is a restroom for customers, as well as employees.
Investment for farm and owners
With just a couple growing seasons in the new facility, the two agree there is one thing the new building took away from their farm: stress.
"Everything is high and dry," Adam says. "We are not afraid every time it rains. In the other shop, everything had to be movable because we had to be ready for a flood event. Now, we can bolt things down, have our tools in one place and really make plans to maintain and repair equipment."
The flooding over the years took a toll on the family. Kevin says the family moved out of their home nine times, and three times to the second floor. But 2020, that ended.
"We picked up and moved our entire home out of the floodplain," he says. "At that time, it was cheaper than building one."
This new location has challenges, but the benefits outweigh them. "It is hard not being where the central farm hub is, where are farm acres are located," Adam says, "but we've adjusted. It has been good for us. This build works well for our farm and our business."
Subscribe to receive top agriculture news
Be informed daily with these free e-newsletters
You May Also Like
---