TOP AWARDS: 2016-17 Wisconsin FFA President Brenna Bays (left) congratulates Star Farmer Carley Krull, Star in Agriscience Amelia Hayden, Star in Agribusiness Dylon Pokorny and Star in Ag Placement Erica Helmer. They are joined by 2016-17 Wisconsin FFA Vice President Sarah Van Asten (far right).
The Stars Over Wisconsin awards recognize FFA members who are receiving their State FFA Degree and have conducted exemplary Supervised Agricultural Experience programs. Many students apply for the honor, but only the top 10 individuals are recognized in each area. A first-place recipient is selected in the areas of Star Farmer, Star in Agricultural Placement, Star in Agribusiness and Star in Agriscience. They will compete at the National FFA Convention in October.
Star Farmer
Carley Krull of the Lake Mills FFA Chapter was named Wisconsin's 2017 Star Farmer. The Star Farmer award goes to a student who owns and operates an enterprise in production agriculture.
Krull started her own dairy herd at the age of 6, when she purchased her first Registered Red and White Holstein. Since that time, her herd has grown to more than 30 heifers and cows in total.
Krull plays a key role in her family's 45-cow dairy as she specializes in calf care, registrations, administering medications and daily milking. She also assists with the farm's 600-acre cropping enterprise, producing high-quality feed for the cattle. Krull is focused on bringing genetic diversity and strength to the herd through artificial insemination and in vitro fertilization.
This fall, Krull will attend Iowa State University; she hopes to work in calf nutrition or embryo transfer after graduation.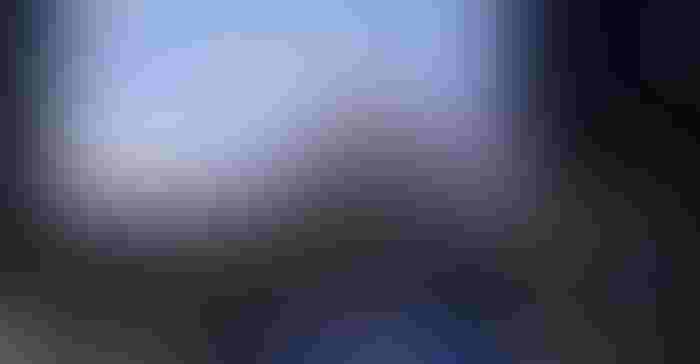 STAR FARMER: Carley Krull of Lake Mills FFA (center) is all smiles after being named Wisconsin FFA Star Farmer at the state convention in Madison.
Star in Ag Placement
Erica Helmer of the Plymouth FFA Chapter was recognized as the 2017 Wisconsin Star in Agricultural Placement. The award is given to students who work for a business in agriculture.
Helmer's ag placement experience took place on her family's dairy farm, where she is the seventh generation. She is responsible for milking, feeding calves and dry cows, and cleaning. During the harvest season, she plays a role in fieldwork operations as well.
Helmer Dairy is home to 165 head of registered cattle, including 70 cows. Helmer is very interested in the genetic improvement of the herd and participates in embryo transfer procedures and consultations on mating and genomics. Currently, Helmer is pursuing a degree in dairy science at University of Wisconsin-River Falls.
Star in Agribusiness
Dylon Pokorny of the Waupun FFA Chapter was named the 2017 Wisconsin Star in Agribusiness. Students who have taken on the role of owning and operating a business are eligible to receive this honor.
Pokorny's Bees started out as a hobby with Pokorny's grandfather. His beekeeping hobby has grown into a business where honey and beeswax are direct-marketed to customers. To accomplish this, Pokorny maintains eight hives.
He enjoys being an active member of his community and promoting honey and the beekeeping industry. Pokorny will attend UW-Green Bay this fall to pursue a degree in supply chain management or pre-law.
Star in Agriscience
Amelia Hayden of the Big Foot FFA Chapter is the 2017 Wisconsin Star in Agriscience. Students who are eligible for the award develop their own science experiments, conduct research and evaluate results using scientific data and technology.
Hayden was interested in discovering a feed additive that could lower an animal's blood glucose level. One of her first experiments studied the effects of cinnamon when used as a dietary supplement. She also examined the effects of a cinnamon bark compound on cell growth. Through this research, Hayden was able to compete in the National FFA Agriscience Fair, where she earned a first-place gold rating.
Hayden will be serving as a Wisconsin state FFA officer this year and plans to attend UW-Madison this fall, where she will major in microbiology.
Giebel writes from Baraboo.
Subscribe to receive top agriculture news
Be informed daily with these free e-newsletters
You May Also Like
---