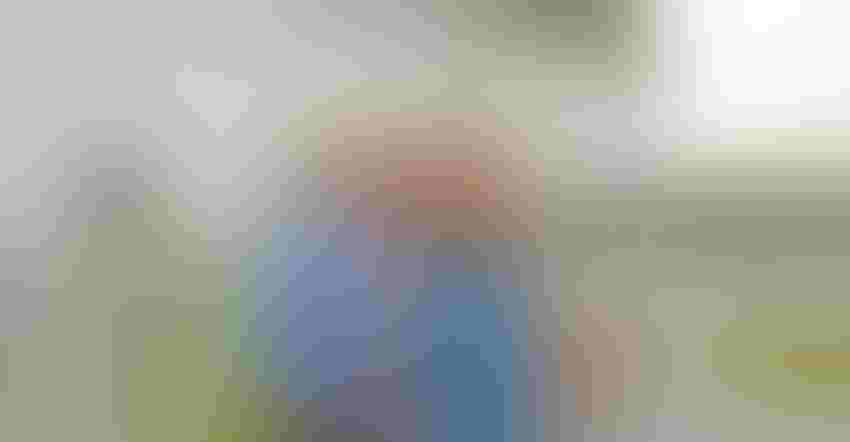 BELIEVE IN AGRICULTURE: Farming is a business, but it is also a way of life for Jacob and Jill Smoker, Wanatah, Ind.
Courtesy of Indiana Farm Bureau
If you've ever wondered if you can farm efficiently, be an active leader and serve the community at the same time, meet Jacob and Jill Smoker, Wanatah, Ind. Within a few minutes, you will realize it's not only possible, but this couple lives it every day.
Farming makes their value as leaders stronger because they can base viewpoints in real-world experiences. "Meeting other people and networking, especially through Indiana Farm Bureau, has helped us develop relationships which have strengthened our farm business as well," Jill says.
The LaPorte County couple was recognized recently as the national winner in the American Farm Bureau Federation Young Farmers & Ranchers Achievement Award competition.
"We consider it a great honor, and we found it to be a humbling experience," Jill says.
Here's how farming, ag leadership and community service intertwine for this Hoosier couple.
Farming enterprises
Feeding beef cattle has been a long-standing enterprise on this multigenerational family farm. Today, Jake and Jill continue feeding out cattle. Jake notes that they typically bring cattle in at about 500 pounds and finish them to market weight.
Cattle go to various packers. The Smokers are working with others to develop opportunities to sell meat directly to consumers.
"We raise corn, soybeans and wheat, and we also raise seed corn," Jake explains. "We've raised both non-GMO corn and non-GMO soybeans for seven years. When crop prices aren't as attractive as they are now, it helps to bring in premiums. It's worth the effort."
Jill notes that they do their own comparison trials to test various practices. "We have lots of manure, and we want to capitalize on its value," she explains. "With manure in the system, we look at our fertilizer program closely, and seek answers through testing on our farm."
Jake says they work with two different agronomists, seeking information for their cropping system and setting up various trials.
In their testing program, they also work with third parties, and evaluate farm equipment as well as crop production products.
"We often run these tests against standard practices on the farm," Jake says. "We learn a lot, and it is an additional source of revenue."
Leadership and community service
Jake received strong encouragement from family members to become involved in Indiana Farm Bureau activities early in his farming career, starting at the local and regional levels. He's never looked back, and he's never regretted becoming involved, he emphasizes.
Both Jake and Jill have been involved in various committees and served on numerous policy advisory groups for INFB.
"It's led to a lot of personal growth for both of us," Jake says. "Once we saw that our efforts were fruitful, we decided to go for it and became even more involved."
Jill adds, "By getting involved, we've met people all over the state. It's allowed us to establish friendships and relationships that we would not have otherwise."
The Smokers are active in supporting 4-H. Jake chaired the local 4-H livestock auction in the past.
They also actively support their local FFA chapter, South Central FFA.
"Everything just works together," Jill says. "The activities we're involved in give us the opportunity to help other people, and that's fulfilling."
Subscribe to receive top agriculture news
Be informed daily with these free e-newsletters
You May Also Like
---