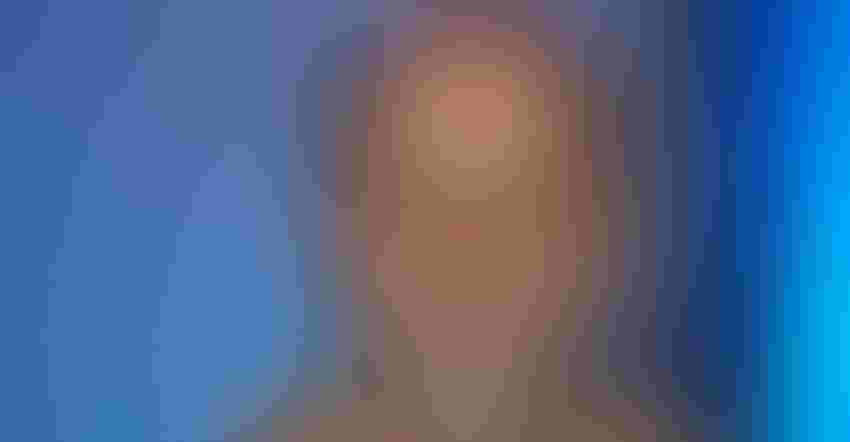 SHOWMAN AND HISTORIAN: Fred Whitford keeps audiences on the edge of their seat as he teaches about pesticide safety, and he also records history in books that will enlighten future generations about what agriculture was like in Indiana in the 20th century.
Not everyone who attends Private Applicator Recertification Program sessions comes for credit toward renewal of their private pesticide applicator license. One participant at a recent PARP session in Morgan County, Ind., said, "I just came to see the Fred Show — that's what we call it." 
The "showman" is Fred Whitford, Purdue University Pesticide Programs director. He's made a career of getting in people's faces, asking embarrassing questions, even faking a TV camera interview — all to grab people's attention and teach them about using pesticides safely and efficiently. When Whitford presents, no one sleeps!
But if that's all you know about Whitford, you're missing a completely different side of this Purdue icon. He's also an author specializing in recording history about Purdue agriculture and its early leaders, as well as the Extension Service and the farmers it served from 1900 through the 1930s.
His sixth book, coming out this spring, contains more than 400 pages and 900 images documenting life on Indiana farms through the middle part of the 20th century. "Memories of Life on the Farm: Through the Lens of Pioneer Photographer J.C. Allen" documents how Hoosiers lived and how life on the farm changed, featuring many pictures never seen before. Allen worked for Purdue and later operated a freelance photography business, often selling photos to Indiana Prairie Farmer. Several of his photos have graced the cover.
Value of history
Today may be all about computers, the internet, Facebook, Twitter and social media, but books and old photographs still play a role in documenting how Indiana agriculture got to where it is today. Whitford has been instrumental in pulling many of those books together.
His current quest is to document activities of Purdue Extension and farmers in the 1940s and beyond, and prepare yet another book. However, he notes that toward the end of the century, Purdue Extension went to different reporting methods, and documenting activities through reports and photos will be more difficult.
Here are a few tidbits from "Enriching the Hoosier Farm Family: A Photo History of Indiana's Early County Extension Agents," released a couple of years ago. These demonstrate the type of history Whitford captures:
A young 4-H member places a pig in a sack in Huntington County in 1918 to weigh it by hanging it from a handheld scale.

In 1920 in Shelby County, farmers gathered to watch the Extension agent read germination tests to determine whether corn kernels in the sample were fit for planting.

An Extension demonstration on the O.L. Bryant farm in Allen County in 1928 showed farmers how to grow better alfalfa by adding lime.

An Extension demonstration in 1933 in Miami County used calcium cyanide to show farmers how to get rats out of corn cribs. Farmers proudly hung all 70 rats killed on the corn crib wall!

In a 1936 photo, Timothy G. Horning, a farm management assistant from Purdue, explains what he found in their farm records to Ernest J. Blake and Logan Thomas in Benton County.
You can order Whitford's books, including his newest one, from Purdue University Press. Visit press.purdue.edu or call 800-247-6553. Mention discount code PURDUE30 for a 30% discount.
Subscribe to receive top agriculture news
Be informed daily with these free e-newsletters
You May Also Like
---