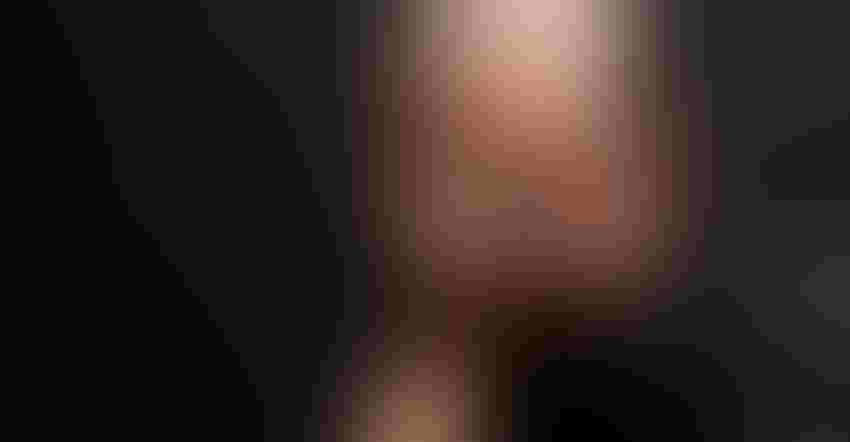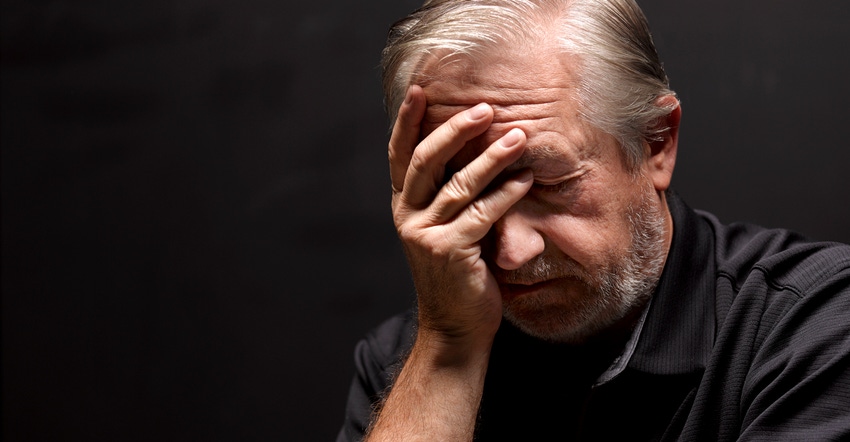 DON'T BE ASHAMED: If you find yourself in trouble and in need of help, don't be afraid to ask for it.
Peter Dazeley/Getty Images
Farmers are some of the toughest people I know. I also happen to know some tough police officers, hostage negotiators, Navy Seals and social workers. 
But do you know what the second group has in common that farmers likely don't get enough of? They get regular psychological evaluations and have access to a good therapist. 
Now, don't stop reading this article. Trust me for a minute please; we need to talk about this. 
While we as farmers face weather trouble, crop failures, family complications and much more, these brave responders I mentioned face armed conflict, true in-the-moment life or death situations, and scenarios that contain the most complex of human emotions at every level. And they seek (or are mandated) to talk it out with someone — just to clear the air, reset their internal barometer and make sure they can continue doing their important work. 
Farmers are tough, but we are also known for being somewhat humble. But are we better than police officers, hostage negotiators, Navy Seals and social workers? We must think we're better than them if we're not humble enough to seek the same kind of help when we need it. 
We are humans. And like any first responders, we are also doing important work. We are providing literally every bite of food the world consumes. We are also clothing people, and providing feed, fuel and fiber. We provide the foundation for many societies around the world.
So, yeah, we got some stress too, folks. And I refuse to believe that we're not smart enough to realize that. We see the rising suicide rates. We see the bankruptcies, opioid addictions and the loved ones in jail in our rural communities. We're not dumb, we're smart enough to recognize when there are problems. But maybe we're just too proud to admit to it.
I mean, when your truck starts smoking, do you just ignore it and keep driving that baby until it dies and leaves you stranded on the side of the road? Or, do you pull over, pop the hood and address the problem? If you realize that, despite your amazing knowledge of machinery, there's something in there that you need help with, do you call your buddy who owns the local shop and ask to bring it in? Of course you do. That's because you're smart. You know what your skills allow you to do and when you might need help.
If you wake up one morning with bad heartburn, a tingling and numbness in your arm, or nausea and dizziness, what do you do? You get yourself to a doctor because the last thing you want to do is drop dead of a heart attack in the combine and leave your spouse widowed and your kids short a parent.
If the weather turns on you and you lose the entire crop to hail, you call your crop insurance agent and take that check to the bank. You're not too proud to call the insurance agent, are you?
So, if you ever find yourself facing a tough situation that you just can't see around — which is totally normal, by the way — then what do you do? You hopefully become the person who is not too proud to call a therapist. 
You are smart enough to do that. You will not ignore the smoke coming from your own brain and heart and drive them until they die, alone and useless on the side of the road. 
You will call Earl's cousin who owns that practice in town (or the next town over, if you insist) and you'll go in for a test.
You will not be too proud, you will be smart and successful. 
You will assess the situation, seek help, fix the problem, thrive, and continue to provide the food, fiber and fuel that this world runs on. 
You will be your best you. And amen to that, friend. 
Watson-Hampton farms with her family on their fourth-generation family farm in Brandywine, Md.
Subscribe to receive top agriculture news
Be informed daily with these free e-newsletters
You May Also Like
---