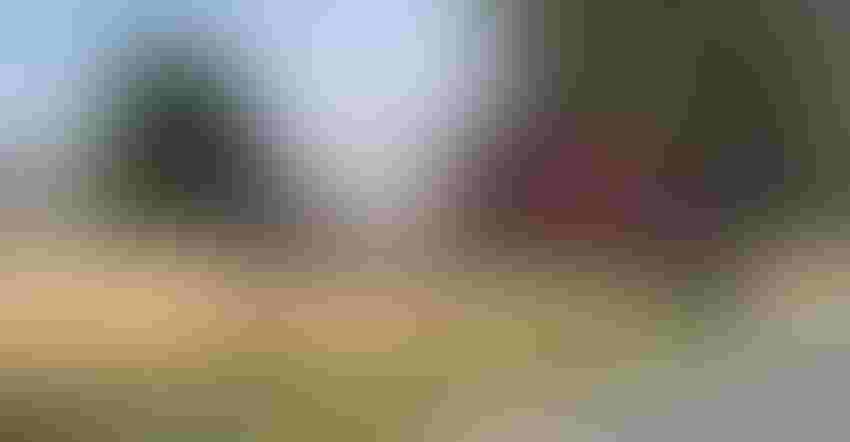 The last two weeks have been very full. We started last week with a forecast for a week of rain. With that in mind, we headed to the fields on the fourth of July to cut wheat. We thought it would be ready, but it was still on the wet side. We cut it anyway and ended up drying it. Granted we haven't grown wheat for a long time, but we didn't want to deal with any of the quality issues that can come with a rainy spell when wheat is ready to cut.
We also wanted to get the second crop soybeans planted as soon as possible. We weren't able to plant Monday, but we got that task done over the next couple of days as the rainfall totals weren't what was forecast, nor what we had hoped. I checked a couple days ago and the soybeans were finding their way through the straw residue. It was hard to get the seed in the ground and covered up. It will be a few more days before we know what we've got.
I think the wheat did pretty well, I just wish I was brave enough to sell some of it when prices were two dollars higher! However, near the end of May we were still considering destroying the wheat as it just didn't seem to be off to a good start. I've heard and seen yields in the area between 50 and 105 bushels per acre. The kernel fill period was really dry, I think yield was directly related to how much water the soil could hold. I was pleasantly surprised when I received the weigh tickets to find out the combine calibration was 10% low! That's a nice surprise, rather than finding out the calibration was high and you've got less than what you thought.
Now that we're done with wheat, we turned back to irrigation. We received 1 – 1 ½" of rain early last week. Friday of last week, we began turning water back on some of the lighter soils. We should have been turning them on sooner, but models were converging forecasting more rainfall. We didn't get it. Corn is starting to tassel and we need a good rain. Sidedress nitrogen (especially on dryland fields) has not had enough moisture to get it all into the rootzone and is showing low on tissue tests. We will continue to pump water where we can while we pray for rain.
Subscribe to receive top agriculture news
Be informed daily with these free e-newsletters
You May Also Like
---