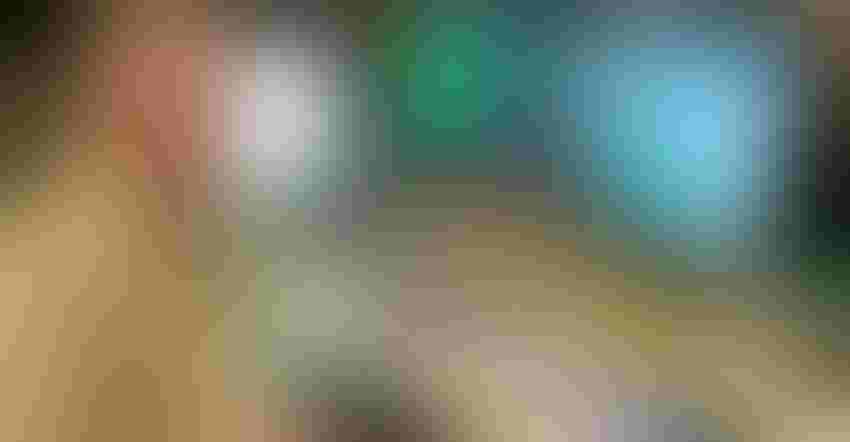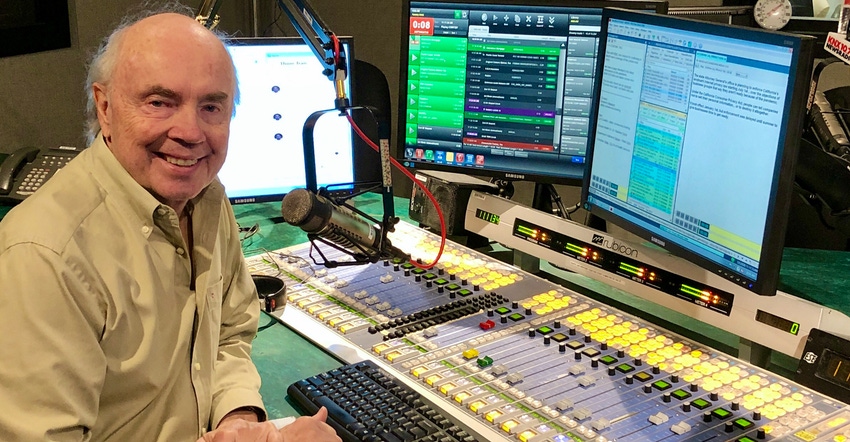 ON THE AIR: Dick Helton, a native of east-central Illinois, reaches a million listeners every day on KNX Newsradio in Los Angeles.
Dick Helton
An article on IndianaPrairieFarmer.com about "your grandfather's planters" included information about John Deere's 494 and 495 planters, once heralded as state-of-the-art technology. It brought a response from Dick Helton, a reader who talks to a million people in the Los Angeles area daily via radio. He grew up near Paris in east-central Illinois, and keeps close tabs on the family farm.
"My dad, Kerrick, and I used those John Deere planters in the '60s to achieve some impressive yields," Helton says. "He posted a winning yield of over 200 bushels per acre in a Dekalb contest in 1962.
"We had several yields over 200 bushels per acre back then, and we often averaged over 190 bushels per acre over several hundred acres."
Unfortunately, Kerrick died of a rare blood disorder when he was only 51. "But he still had plenty of time to instill in me all the good things a kid should know about life," Helton says. One of those things was how to grow a good crop of corn.
"He was very innovative in farming, often the subject of newspaper and magazine articles about his corn growing," Helton says. "The awards prove his methods."

BIG YIELDS: The fine print on this award certificate issued to Kerrick Helton by Dekalb in 1962 recognizes him as the first to achieve 200 bushels of corn per acre.
Helton grew up in Brocton, 15 miles northwest of Paris. "We have a house in Paris today," he says. "There's not much left in Brocton, like so many other towns of its size across the country."
Helton started his career doing the morning farm show from the Illinois Farm Bureau in Bloomington, Ill. Next, he spent 29 years at WBBM Newsradio in Chicago, before moving to Los Angeles as morning show host and senior political correspondent for KNX Newsradio.
Still, he's never forgotten his roots. "I have a manager for the farm in Edgar County out of a bank in Decatur, Ill.," Helton explains. "We stay in touch almost weekly on the status of the land, planting, harvesting and expenditures — everything necessary to keep things on track. He appreciates the fact that I'm actively involved."

ON THE FARM: Dick Helton learned about growing high-yield corn from his dad, Kerrick. This photo, taken on the family's farm near Paris, Ill., dates to the early 1960s.
Helton is quick to note the differences between when his dad farmed and today. "The biggest difference is technology. Tractors, planters, anything we used was all analog back then, with gears, belts and pulleys," Helton says. "Now it's all digital and incredibly expensive.
"Some things haven't changed. It can be a hard life, filled with triumph and disappointment. It's often a life based more on hope than certainty. No question we're seeing that now."
Helton's wife, Carol, also a broadcaster, grew up in New York City, not a hotbed of agriculture. "She knows as much about farming now as I do," Helton says. "She's passionate about the farm and its history going back 150 years in our family."
Helton appreciates those who tell agriculture's story. "Too few people in the nation have any knowledge of what it takes to keep them fed," he concludes.
About the Author(s)
Subscribe to receive top agriculture news
Be informed daily with these free e-newsletters
You May Also Like
---