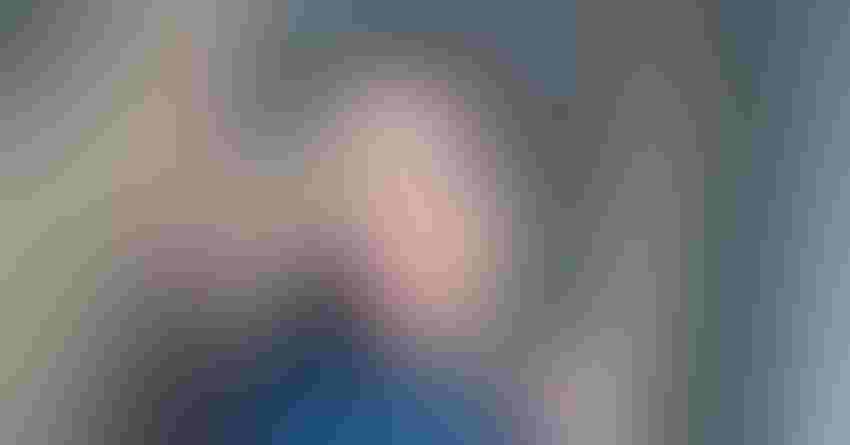 Arkansas native, Whitney Haigwood joined the Delta Farm Press team September 15.
Whitney Haigwood
We have a new Staff Writer here at Delta Farm Press. Whitney Haigwood joined our team on September 15.
Whitney comes to us from the University of Arkansas Division of Agriculture. While there she served in various Extension roles. Most recently, she was a technical and social media writer with Ag and Natural Resources.
Prior to that she, worked with cotton agronomist Bill Robertson. And, yes, she did have to help him unearth a pair of his favorite visual aids once. Apparently, she gets asked this question a lot. (T-shirts are made of cotton, too, Bill.)
Whitney is a native of northeast Arkansas. Her husband, Drew Haigwood, is part of a multi-generational row crop operation that spans two counties in the region. Crops on the Haigwood farm include rice, soybean, corn, cotton, and sorghum. They also implement conservation practices that include cover crops and no-till.
Whitney is an active member of the Haigwood farm family. Between working, helping on the farm, and raising two beautiful daughters, she also finds time to volunteer in her community and excel in several challenging hobbies, including cake decorating and golf. If she had not taken this job, I think she could have found work leading time management trainings.
"We are certainly glad to have Whitney aboard at Farm Press," said Brent Murphree, Editor of Delta Farm Press. "She leaves a great group of ag leaders at the University of Arkansas. I know she'll be a great asset for our publication. Welcome Whitney!"
I first met Whitney when I stumbled across a Twitter poll she had posted asking agriculturally-inclined users which title they preferred — farmer, producer, grower and so on. The poll started a conversation about the perceptions and connotations of the different terms, how farmers see themselves and how they want to be seen by others. I wrote an article about it, and interviewed Whitney and Drew.
I can't say with certainty that this is the first occasion where a farmer featured in Delta Farm Press later started writing for Delta Farm Press, but at the least it is a rare occurrence. I predict it is going to be great for our publication and for you, our readers.
As I've gotten to know Whitney better in the brief time we have worked together, I've learned that she is truly passionate about agriculture and sharing stories that are important to the industry. Whether that be innovative harvesting techniques, strategies for better fiscal management, or simply a story that provides a bit of inspiration after a long day in the field — Whitney is eager to create content that matters to you. Because, after all, it matters to her, too.
So, if you have a story idea or topic you'd like Whitney to explore, reach out to her. Send emails to [email protected]. You can also find her on Twitter @whithaigwood.
We are happy to have her as part of the team here at Delta Farm Press. It is a tight knit community that we serve, and we know you will help us welcome her to the family.
About the Author(s)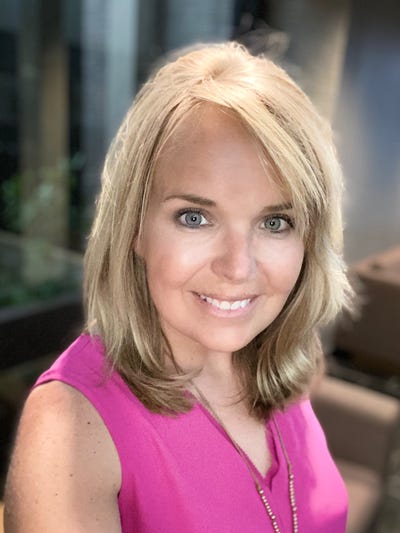 Ginger Rowsey joined Farm Press in 2020, bringing more than a decade of experience in agricultural communications. Her previous experiences include working in marketing and communications with the University of Tennessee Institute of Agriculture. She also worked as a local television news anchor with the ABC affiliate in Jackson, Tennessee.
Rowsey grew up on a small beef cattle farm in Lebanon, Tennessee. She holds a degree in Communications from Middle Tennessee State University and an MBA from the University of Tennessee at Martin. She now resides in West Tennessee with her husband and two daughters.
Subscribe to receive top agriculture news
Be informed daily with these free e-newsletters
You May Also Like
---