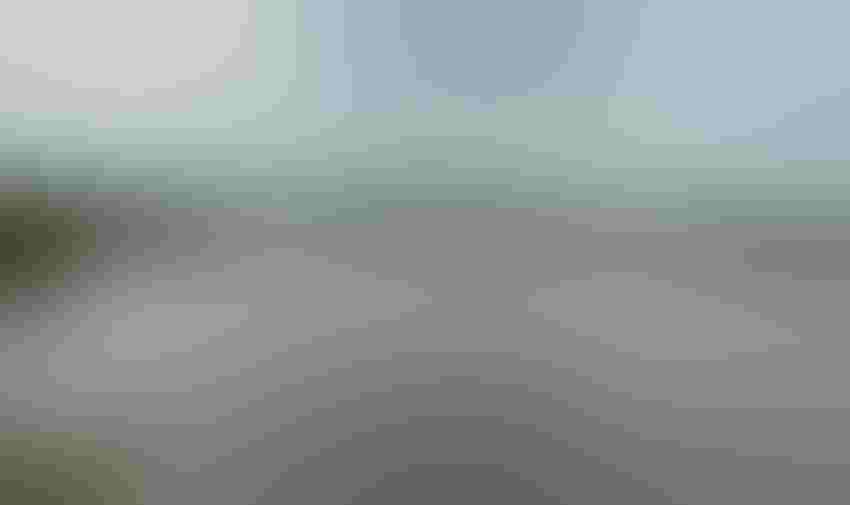 Flooding and the way we manage the land affect fisheries and more. The solutions belong to everyone.
Alan Newport
This year has been devastating for many farmers due to excessive rain across the Midwest. The Missouri and Mississippi rivers, which both flow through my home state, were at flood levels longer than any time in history. I saw more fields that weren't planted than any time in the past.
Most had been sprayed and many fertilized before the rains started. Ironically, we have heard more this year on "dead zones," toxic algae blooms, crashing fishing industries, and beaches closed for swimming and recreational use. Couple this with tariffs, rising production costs and low prices for commodities and we have a perfect storm for many producers.
The ironic thing is, people who live along the rivers want higher levees or change in the Corps of Engineers plan on managing the river and floods. The producers who were prevented from planting rely on subsidized crop insurance and preventive plant incentives. Others are hoping for the money President Trump promised to offset the drop in prices from tariffs imposed by other countries in retaliation to our tariffs.
The fishing industry is looking for help to offset their losses from the increase in the dead zone due to terrible flooding conditions coupled with increased amounts of nitrogen and phosphorus from the bare fields in the Midwest. Who would think that a bare field in the central part of Missouri could create so many lasting effects in so many different places and so many different industries?
One common factor seems to be the government and its ability to "help." We look to the government to solve so many problems. Agriculture has turned over its ability to survive in many cases the government. I am NOT totally against government involvement in agriculture or our lives. I do think it is their job to help with trade deals, to build our needed infrastructure and make an environment where we can all compete, whether our operations are 20 acres or 20,000 acres in size.
I also believe there is one common factor to all the above issues happening in the drainage of the Mississippi River: Non-point source pollution. Where does the responsibility lie between a bare, eroding field in Iowa or Missouri and a closed beach in Mississippi, or between a field in Nebraska and a loss for a fisherman in Louisiana?
My wish is that these issues are handled at the local level. I wish for farmers changing the way they do business in a Missouri crop field, which fixes the other industries downstream.
What I fear is that it will be a lawyer from Washington, DC, who through either litigation or regulation will be the one who "solves" the issues.
Does our government help with these issues or make them worse? Does the same government we rely on to help us, then, actually create the issues in the first place via the farm bill?
I have become sure of one thing: Government bailouts don't solve problems. They create bureaucracy and problems far beyond the scope of their intent.
Do I blame a producer or fisherman or boat dock owner for wanting help? Absolutely not. But the complex question which has a complex answer is this: Will the help they get come at the cost of their long-term survival? I fear so.
Subscribe to receive top agriculture news
Be informed daily with these free e-newsletters
You May Also Like
---