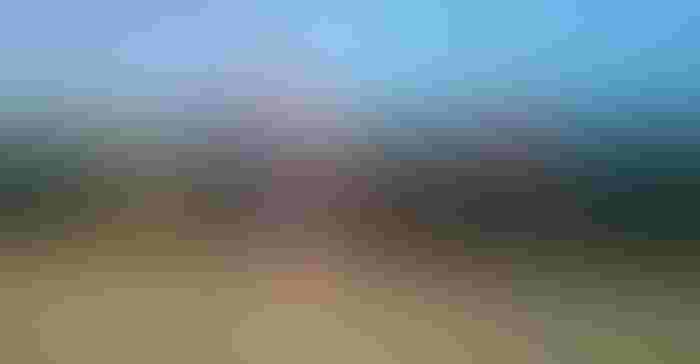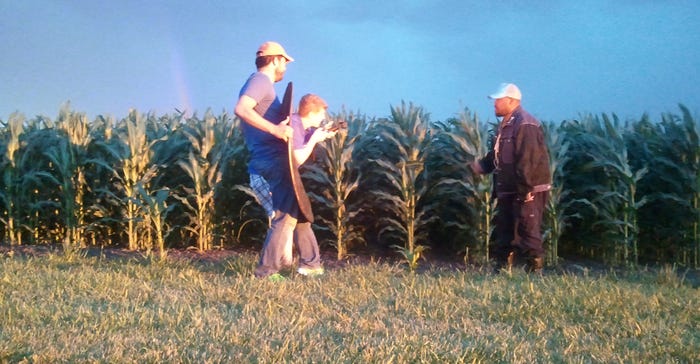 By Ann Staudt
Water Rocks! recently released a set of rap music videos covering conservation topics in an entertaining and quirky way. These add to the extensive library of videos that reinforce the educational outreach conducted by Water Rocks as a part of Iowa State University Extension.
Water Rocks is committed to building its programs on science, so while the videos are fun to make and watch, everything in them is scientifically sound.
I talked with independent video producer and artist Andrew Bentler to learn what goes into making the videos, and why he enjoys working with Water Rocks.
Since 2013, Bentler's video work with Water Rocks has included producing, directing, editing and occasionally providing voice talent. The series of six rap videos released in 2018 provide a palette to discuss important environmental systems and concerns though an engaging format.
Targeting school-age audiences, the videos cover topics including watersheds, biodiversity, pollinators, wasting water and the value of Iowa's "Royal Soil."
Highlighting conservation message
The production of the videos is a team effort. "The music is all done by the Water Rocks team, so I get to hear everything before we start working," Bentler says.
He takes inspiration from the music to develop a plan for each piece but said that he likes to keep things loose. "The nature of the music inspires creativity, and anyone on the set can throw out an idea that takes the whole segment to a new level of fun," Bentler says.
Bentler says his main job is to capture the enthusiasm and excitement of the Water Rocks performers to highlight the underlying conservation messages in ways that will appeal to an audience ranging from upper elementary children to adults.
"When Todd Stevens, Water Rocks music and outreach specialist — and musical composer, lyricist and performer — brought me the music for a rap-style series of videos, I was excited to work with the team to deliver a quality product that uses some new techniques and approaches audiences might see in popular mainstream music videos," Bentler says.
Capturing students' attention
The videos use a combination of on-location shooting and green-screen recording. Both techniques provide opportunities for realism and transporting the viewer to a desired ethereal plane.
"For 'When We Waste Food (We're Also Wasting Water),' we did a single-camera continuous shot inside an ISU food court," Bentler says. "Using a GoPro camera with a Karma Grip, we rolled through and around the food court with Water Rocks performers rapping, singing, acting — and literally running behind the camera to get into position for their next shot. It was crazy, but the final product is amazing."
Green-screen is used in the productions, enabling effects such as the psychedelic scenes in "Monarch Milkweed Magic" and the more traditional weather report segments of "Watershed Rap." In the editing suite, Bentler incorporates animation and digital video effects to enhance what's been captured through the lens of the camera.
Finding ways to deliver message
When the plan and real life don't align, the team oftentimes pulls together to make it better.
"Shooting at outdoor locations always has risks, but sometimes you get unexpected results, too," Bentler says. "When shooting 'Royal Soil,' we had envisioned a shot of Todd backlit by the sunset, but it didn't line up with the rows of corn. So, as we were discussing an alternative, the sun gave us an idea through a streak of sunlight cutting across the front of the rows. The final shot is Todd rapping as he disappears through the sunlight into the corn ­— similar to the ending of Field of Dreams. It was awesome."
Bentler often works with professional video colleagues Matt Zboyovski and Joe Heath, and he brought their expertise into the rap video projects.
"Matt usually produces movies that Joe and I work on, so it was fun to be able to switch rolls and get him to Iowa to help put the polish on these pieces," Bentler says.
When asked if working with Water Rocks is just another project, or if there's a deeper connection, Bentler says, "I have an interest in the survival of the planet, absolutely. Working with Water Rocks has helped me to understand our role and responsibility to act. I have nieces and nephews, and I'm not that old yet, so I'd like to have a planet I can live in which has healthy watersheds.
"These videos are all a labor of love. These projects let me expand my creative brain as a director, and work with my favorite crew in my home state of Iowa."
You can find the latest Water Rocks videos online.
Staudt is Water Rocks director, manager and content specialist for Iowa Learning Farms.
Subscribe to receive top agriculture news
Be informed daily with these free e-newsletters
You May Also Like
---