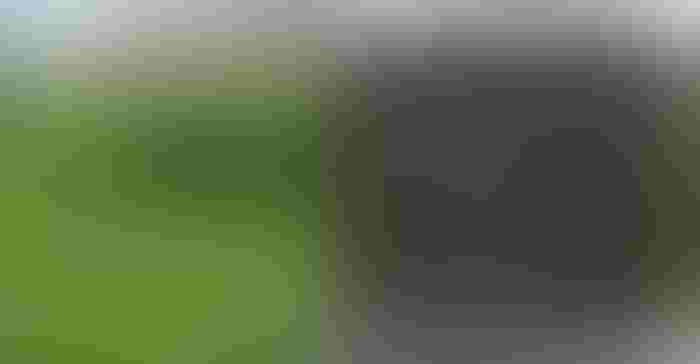 "Free land" was an attractive slogan to would-be settlers in the mid-1860s. Daniel Freeman was most likely the nation's first homesteader to make a land claim under the Homestead Act of 1862.
The story goes that the Ohio native filed his claim to land near what is now Beatrice, Neb. at the land office in Brownville at 10 minutes after midnight on Jan. 1, 1863 — the date the legislation went into effect.
Ken Deardorff proved up on the nation's last claim on 80 acres on the Stony River in southwestern Alaska in 1979, making him the last official homesteader in the U.S.
Homestead National Historical Park — renamed recently from Homestead National Monument — is located 4 miles west of Beatrice on Freeman's original land claim, but the park honors all homesteaders, from the first to the last. It offers exhibits, not only about the Freeman family, but also about the challenges and triumphs of the thousands of homesteaders claiming land under the Homestead Act.
History of the homesteader
It's hard to believe that President Abraham Lincoln signed such monumental legislation into law while the Civil War was still raging on and the outcome was not yet evident. In many ways, the story of the Freeman family and their original claim is the story of all American homesteaders, including Deardorff, who proved up on his claim more than a century later.
Related:Visit Stuhr Museum of the Prairie Pioneer
Under the Act, a homesteader only had to be the head of the household or at least 21 years old to claim 160 acres of land. The act turned over 270 million acres, about 10% of the U.S., to private citizens for settlement and improvement.
Homesteaders had to live on the land, build a home, make improvements and farm for five years before they were eligible to prove up on the land. The total cost of filing a claim was $18. Over the course of the history of the legislation, farmers from the East without land of their own, single women and formerly enslaved people took up claims and proved up on their land.
The Homestead Act was officially repealed in 1976, with provisions allowing homesteading in Alaska until 1986. Over the years, many notable Americans can claim a close identification with the Homestead Act. Inventor and educator George Washington Carver was born into slavery in Missouri, but in adulthood after the Civil War, he homesteaded in Beeler, Kan., before attending Iowa Agricultural College.
Virgil Earp, a U.S. marshal in Tombstone, Ariz., who was known for his role in the shootout at the O.K. Corral, homesteaded in Prescott, Ariz. Other famous Americans, such as Whoopi Goldberg and Lawrence Welk, were among generations born in homesteading families. Notable Nebraskans, like Willa Cather and Tom Osborne, also had homesteading families in their backgrounds.
The National Park Service first recognized the significance of the Homestead Act by creating a new park on the site of Daniel Freeman's first homestead claim in March 1936, with legislation that was signed into law by President Franklin D. Roosevelt, and that was promoted by Nebraska's esteemed U.S. senator at the time, George Norris.
Park today
Today, the plow-shaped multiuse facility known as the Heritage Center at the park, combined with the nearby Palmer-Epard Cabin, tells the story of homesteading through artifacts and exhibits, as well as multimedia programming. The Heritage Center is where researchers can search for homestead records of relatives through online digitized resources.
The Education Center is located about three-quarters of a mile away, and consists of hands-on educational displays and special programming, as well as access to tallgrass prairie trails through a quiet, restored bur oak woodland. Near the Education Center is the Freeman School, a country schoolhouse attended by the Freeman children, which operated from 1872 until 1967.
Freeman and his wife, Agnes, are buried on an east upland ridge on the grounds, in full view of Heritage Center. To date, Homestead National Historical Park houses archeological artifacts, historical objects, scientific specimens and archival documents numbering 944,000.
Learn more by visiting nps.gov.
About the Author(s)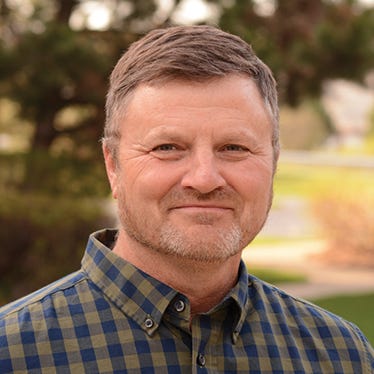 Curt Arens began writing about Nebraska's farm families when he was in high school. Before joining Farm Progress as a field editor in April 2010, he had worked as a freelance farm writer for 27 years, first for newspapers and then for farm magazines, including Nebraska Farmer.
His real full-time career, however, during that same period was farming his family's fourth generation land in northeast Nebraska. He also operated his Christmas tree farm and grew black oil sunflowers for wild birdseed. Curt continues to raise corn, soybeans and alfalfa and runs a cow-calf herd.
Curt and his wife Donna have four children, Lauren, Taylor, Zachary and Benjamin. They are active in their church and St. Rose School in Crofton, where Donna teaches and their children attend classes.
Previously, the 1986 University of Nebraska animal science graduate wrote a weekly rural life column, developed a farm radio program and wrote books about farm direct marketing and farmers markets. He received media honors from the Nebraska Forest Service, Center for Rural Affairs and Northeast Nebraska Experimental Farm Association.
He wrote about the spiritual side of farming in his 2008 book, "Down to Earth: Celebrating a Blessed Life on the Land," garnering a Catholic Press Association award.
Subscribe to receive top agriculture news
Be informed daily with these free e-newsletters
You May Also Like
---