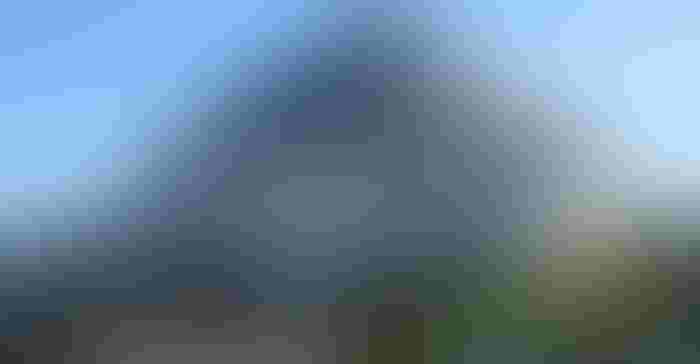 Since last year's Friends of Ohio Barns Conference, 11 months have passed and April is upon us. During those months, Friends of Ohio Barns has been working its barn magic to bring you the 21st annual Barn Conference and Tour, which features the barns of Preble County. This three-day event is always the last full weekend in April 23-25, which is Thursday through Saturday. All programs and events require advance registration.
April 23 is a limited, first-come first-served tour of the covered bridges of Preble County, which will be a special treat. Preble County has the only remaining double-barreled covered bridge still standing in Ohio. That bridge was built in 1829.
April 24 is the annual barn tour — which is also first come, first served — with six exceptional barns for your viewing and edification experience. Unique features and old timber-framing procedures of each of these diverse barns will be discussed by our very knowledgeable and always fun-loving experts.
April 25 is the conference, with a great lineup of speakers and presenters. Steve Gordon will speak on "Beech Woods and Barns of the Boulder Belt: Reading the Rural Landscape of Preble County." Doug Reed's presentation will be "The Need to Strip or Not: Does a Log House or Cabin Need to be Covered?" Bill Reynolds, Karen Oberst and Misti Spillman will also be presenters.
Preble County, established in 1808, is located in the southwest part of the state, along Ohio's boundary with Indiana. It is one of the earliest areas to be settled in Ohio. Its 425 square miles are quilted with farming operations, many going back to the first half of the 19th century.
The age and diversity of this year's featured Preble County barns range from the very early 1800s into the first half of the 1900s. The diversity of construction ranges from ancient timber framing to newer concepts such as round barns. The original function and construction of these old barns have been adapted over the years — in most cases, to keep up with changing farming practices, the increase of productivity of the farming operation and modernization. For instance, in the early 1800s farming was mostly subsistence farming and was accomplished with horses. This started to change as new inventions like the reaper, hay track, baler and tractor arrived on the agricultural scene.
For more information and to register for the 21st annual Barn Conference and Tour, visit friendsofohiobarns.org. Hope to see you all there.
Contact Gray, the "lady barn consultant" and a board member of Friends of Ohio Barns, at 740-263-1369 or [email protected].
Subscribe to receive top agriculture news
Be informed daily with these free e-newsletters
You May Also Like
---