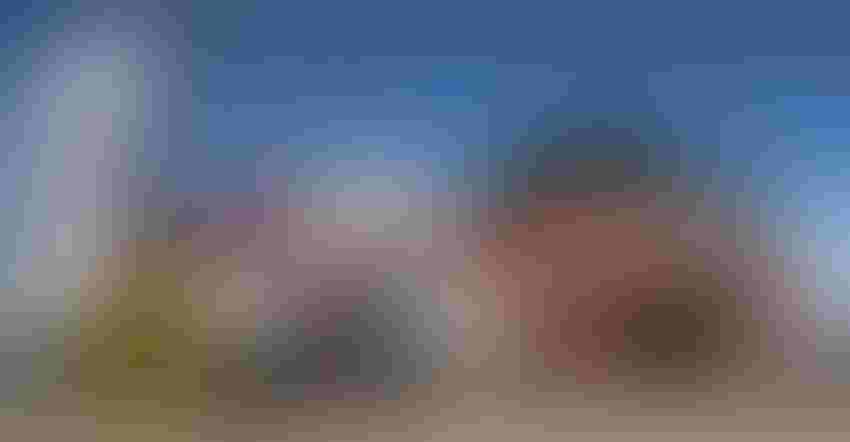 Photo Courtesy of Tractor Supply
More than 100 4-H and FFA youth from across the country were recognized during Tractor Supply's fourth "Follow Us to the Fair" tour. The 11,000-mile cross-country tour made 24 stops in 14 states over six months from June to November 2018.
In addition to family-friendly activities and opportunities to win prizes, the "Follow Us to the Fair" Tour celebrated local 4-H and FFA youth through Tractor Supply's second annual "Great Neighbor" Essay Contest. This year's competition encouraged youth to submit a short essay detailing how a memorable 4-H or FFA experience has influenced their development as a great neighbor in their community.
"Fairs have a longstanding tradition of bringing people of all ages together to celebrate the local community and the key role that agriculture plays within it," said Christi Korzekwa, senior vice president of marketing at Tractor Supply Company. "The 'Follow Us to the Fair' Tour seeks to preserve this tradition while adding family fun to the experience. The 'Great Neighbor' Essay Contest is an added layer that lets us recognize the incredible work 4-H and FFA youth are doing all across the country."
Essays submitted by students ages 8 to 18 detailed a wide variety of 4-H and FFA experiences that have shaped them into better neighbors, including everything from animal-assisted therapy work to community remodels and quilt-making for local veterans.
Reed Newell, who was recognized at the Ohio State Fair, was honored for his experience providing animal-assisted therapy with his dog, Bess, on more than 300 occasions through his 10 years of 4-H volunteer work. Specifically, he recalled meeting a nursing home resident who was not participating in activities or conversations—until meeting him. After spending time with Newell and Bess, the resident's demeanor was positively impacted and they have formed a lasting friendship.
Hancock County 4-H Fair winner Jordyn Wickard remembered her visit to an FFA leadership center in Indiana, where she noticed the restrooms could use repair. After returning home, Wickard decided to channel her excitement for FFA into making a difference for others staying at the camp. With the help of her vocational agriculture teachers she started a campaign to raise funds to remodel the restrooms, which successfully raised more than $5,000. The project is now complete, and FFA campers will continue benefiting from Wickard's idea for years to come.
Diana Davison was named a winner of the "Great Neighbor" Essay Contest at the Iowa State Fair through her work sewing custom quilts to honor local veterans. Davison's involvement in her 4-H club guided her passion for sewing and led her to begin making quilts for veterans in her community touched by war. A citizenship turned leadership project, Davison now teaches her fellow 4-H club members how to sew and become involved in her project. 
Source: Tractor Supply Company
Subscribe to receive top agriculture news
Be informed daily with these free e-newsletters
You May Also Like
---