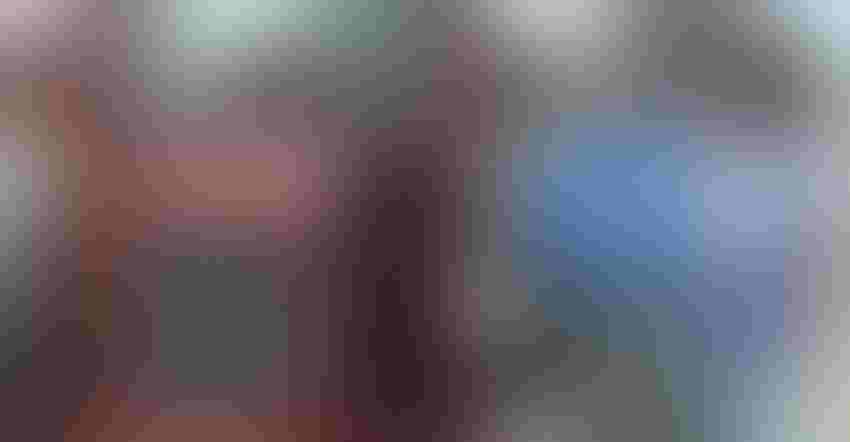 FOR A CAUSE: Aboard their newly refurbished IHC 574 tractor, "Aggie," Dick and Carolee Ourada are taking the ultimate tractor trip from Imperial, Neb., to Fairbanks, Alaska, over the next 60 days. The couple lives in Fairbanks and has an apartment and shop in Holyoke, Colo., so this trip is like going home. But the adventure is devised to stop at Case-IH dealerships along the path to raise awareness and money for medical research for children.
Photos by Curt Arens
Travelers from the lower 48 hit the road and drive the 1,382-mile ALCAN Highway up to Fairbanks, Alaska, all the time.
By car or camper, it is a long trip, but a scenic and adventurous one. However, not many travelers — other than a couple of men who drove the distance in 2018 to raise money for diabetes research, along with a very few others — have driven the entire distance from their home all the way to Fairbanks with a tractor.
On July 12, Dick and Carolee Ourada set out to do just that aboard their 67-hp 1977 International Harvester 574, equipped with a repurposed Allis-Chalmers cab. The nearly 4,000-mile journey that began at the Titan Machinery Case-IH dealership in Imperial, Neb., will take about two months, with stops along the way at more than 30 Case-IH dealerships in five U.S. states and two Canadian provinces — including a final destination to a dealership in Fairbanks.
Why would anyone undertake such an arduous journey in a vintage tractor? For Dick and Carolee, the trip is to raise money to fund research through Children's Hospital Colorado Foundation in Denver, a facility that has helped their families over the years.
The goal, by stopping at the dealerships, is to raise money through greater awareness of their trip, from local communities along the way.
Fairbanks or bust
So, why make the trip on a 574 IHC tractor, and why travel to Fairbanks? Dick, who is 82 years old, farmed for many years near Venango, Neb.
"My generation irrigated this region when we discovered good groundwater resources," he says. "In the 1970s, sugarbeets came into the area, because other regions were experiencing disease issues. We farmed around 2,000 acres of crops, including beets. Back then, we raised beets in 22-inch rows, so we purchased a 574 to keep from having to change tires on our big tractors for the beets."
Eventually, Dick stopped raising beets. "I quit raising beets, but I had hogs, so I sold the 574 and bought a skid steer to help clean hog barns," Dick recalls. "A year or so later, I missed the tractor, so I bought another one used and fixed it up."
He likes the fact that the 574 is all mechanical, with no hydraulic shift, because, as Dick says, "gears last better than clutch packs."
Dick lost his wife in 1996. "I lived and farmed there all my life," he says about Venango. "But, after losing my wife, I didn't want to be there anymore. I put the farm up for sale in 2001."
After selling the farm, he built a small place in Holyoke, Colo., just down the road. At the same time, he also discovered Alaska and Fairbanks. Eventually marrying Carolee, who went to Alaska for a summer job at a hospital, the couple have since maintained three homes in two states — one unfinished home about 30 miles out of Fairbanks where they can see the Northern Lights, one home in Fairbanks, and another apartment as part of a big shop in Holyoke. In other words, the trip north is nothing new for the Ouradas, and is just another trek going back "home."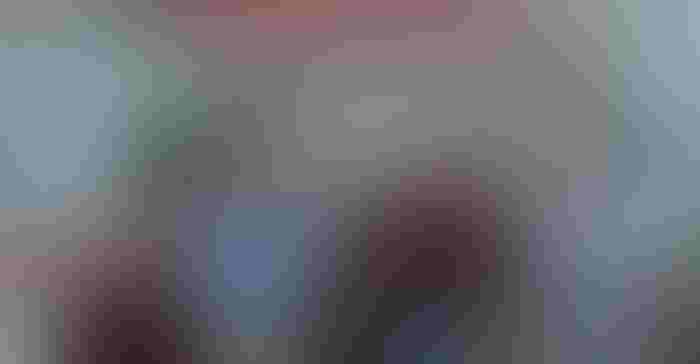 ALL IN: Dick and Carolee Ourada pose in front of their tractor, "Aggie," with Chad Fisher, Titan Machinery Case-IH store manager for McCook and Imperial, Neb. — where the Tractor Trip for Kids launched from July 12.
With his old 574s long gone, Dick wanted to rekindle his love of that old tractor for the trip. But there were obstacles.
"In Fairbanks, there are just old 2N and 4N Fords, because they don't break down," he explains. "I can't even buy a 574 up there." But he found one with 2,800 hours on the tachometer back in his old stomping grounds.
"We have gone through it one end to the other, beginning with the three-point hitch," Dick says. "It doesn't have high hours. We checked the clutch and have been checking it all over. The tractor had been outside and everything was rusted, so most of what we have done was to free up the rust."
Dick expected a lot of wear and tear on the tractor, but to his surprise, he couldn't find any major problems.
"We did need a cab though, and we couldn't find a cab that would fit," he says. The tractor, originally built in England, was designed for vineyards and other utility crops. Cabs for such tractors are hard to find.
"We went to a tractor salvage yard where they had about 100 cabs lying around," Dick says. "We picked one that I thought could be rebuilt easiest. It was an Allis-Chalmers of about the same age and could be converted relatively easily."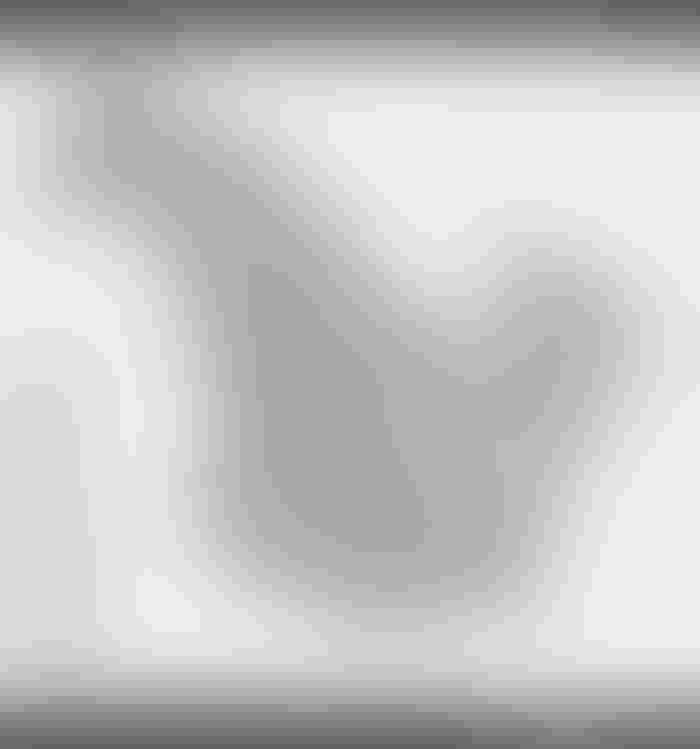 Weather is not a huge worry, but Dick is concerned about how hot it will be in the cab of the tractor in July and August without air conditioning. That's why Carolee is following him with their Winnebago camper, so they can stop to cool off, take turns driving and make the trip more comfortable and safer.
"At 20 miles per hour, it doesn't take long to move from one dealership to another," Dick says. "Even in western Canada along the ALCAN Highway, there are towns, including a few big towns, where we can stop."
Reason for the trip
Back in 1964, Dick's newborn daughter, Donica, refused to eat. By her third day, their doctor instructed he and his wife to drive their daughter to Children's Hospital in Denver, about 200 miles from their home.
They handed their daughter over to the nursery nurses at the hospital, and by 8 a.m. the next morning, she was eating small doses until they were able to get her digestive system working properly.
Carolee's nephew was saved from multiple congenital heart defects in his youth at the same hospital, so this trip to Alaska by tractor is one way they hope to give back to a medical facility that has helped their families greatly, and just return "home" in the process.
"We hope to raise $100,000, all for research," Dick says. He has worked with the hospital and Case-IH dealerships where they will be stopping to promote the journey and the fundraising efforts.
Learn more about Dick and Carolee's trip to Fairbanks at tractortrip.com, or follow their course on Facebook @tractortripforkids.
Subscribe to receive top agriculture news
Be informed daily with these free e-newsletters
You May Also Like
---