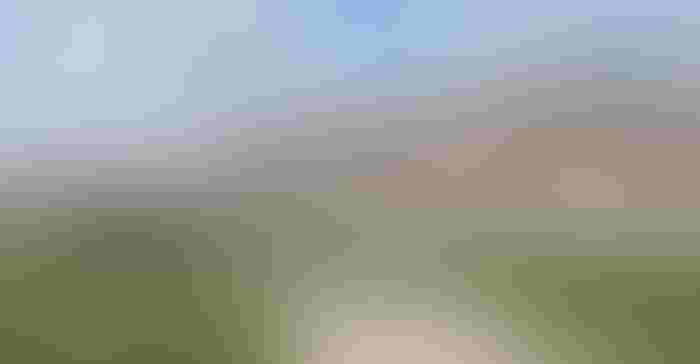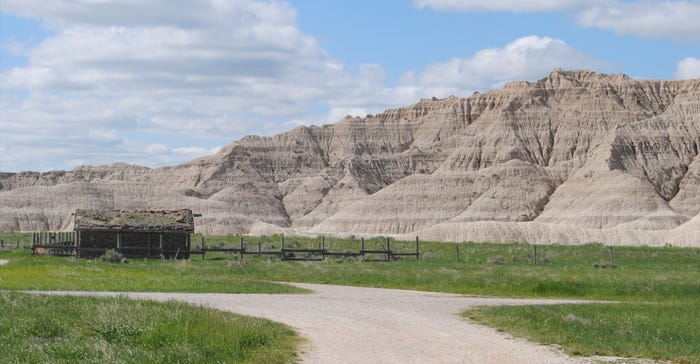 It could be considered some of the "baddest" land in Nebraska, where even a cow might have to pack her own feed bag to survive.
Toadstool Geologic Park, in what some call Nebraska's badlands in the Oglala National Grassland north of Crawford, is noted for its unique geologic formations, which look like fallen toadstools.
But the area is also recognized for its sizable fossil deposits, evidence that while this landscape may look uninviting today, it was a highway for prehistoric migrating animals 30 million years ago — including miniature horses, humpless camels, gigantic tortoises, pigs and even rhinoceroses.
Why Toadstool Park?
The first human visitors to this region thought they were hiking through a land of giant toadstools, created by the forces of wind and water erosion that swept away the soft clay faster than the hard standstone rock that caps it. Since this early discovery in the late 1800s, many of those toadstool formations have fallen from their pedestals, victims of further erosion of the clay base.
Hiking around Toadstool Geologic Park could seem a little like hiking on the moon, with high, bald ridges and little, if any, vegetation. In 1984, the U.S. Forest Service, which administers this park, built a sod house near the site of another original "soddie" that was built in 1929, offering park visitors a look into the lives of homesteaders in this vicinity.
There is no water available at the park, but there are vault toilets and three hiking trails through the buttes and canyons — including a 1-mile loop through the "toadstool" formations; the Bison Trail, which is a 3-mile hike one way up the canyon to the nearby Hudson-Meng Education and Research Center; and the Great Plains Trail, which is a 5-mile loop that intersects with 918 Road.
The park is open year-round and has interpretive signs. Camping and picnic sites are available. Learn more at fs.usda.gov.
About the Author(s)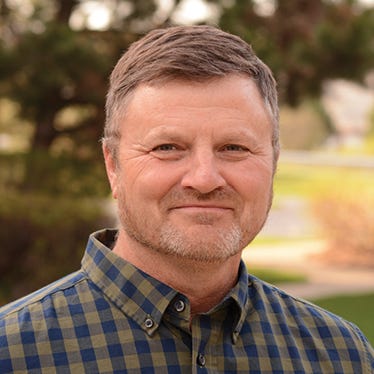 Curt Arens began writing about Nebraska's farm families when he was in high school. Before joining Farm Progress as a field editor in April 2010, he had worked as a freelance farm writer for 27 years, first for newspapers and then for farm magazines, including Nebraska Farmer.
His real full-time career, however, during that same period was farming his family's fourth generation land in northeast Nebraska. He also operated his Christmas tree farm and grew black oil sunflowers for wild birdseed. Curt continues to raise corn, soybeans and alfalfa and runs a cow-calf herd.
Curt and his wife Donna have four children, Lauren, Taylor, Zachary and Benjamin. They are active in their church and St. Rose School in Crofton, where Donna teaches and their children attend classes.
Previously, the 1986 University of Nebraska animal science graduate wrote a weekly rural life column, developed a farm radio program and wrote books about farm direct marketing and farmers markets. He received media honors from the Nebraska Forest Service, Center for Rural Affairs and Northeast Nebraska Experimental Farm Association.
He wrote about the spiritual side of farming in his 2008 book, "Down to Earth: Celebrating a Blessed Life on the Land," garnering a Catholic Press Association award.
Subscribe to receive top agriculture news
Be informed daily with these free e-newsletters
You May Also Like
---