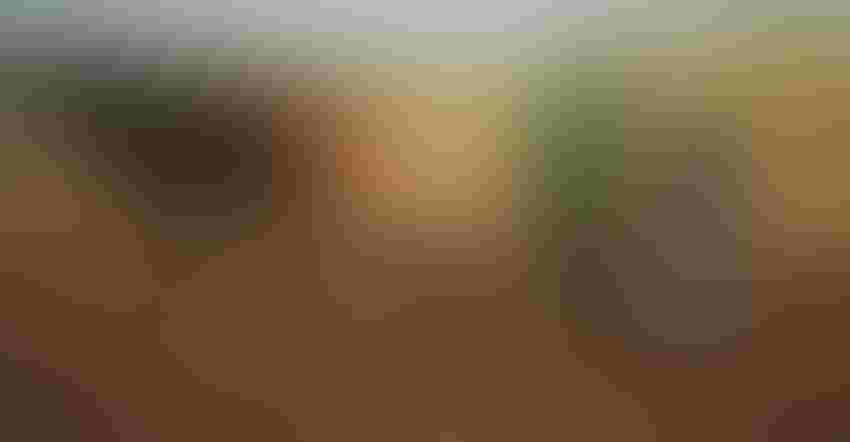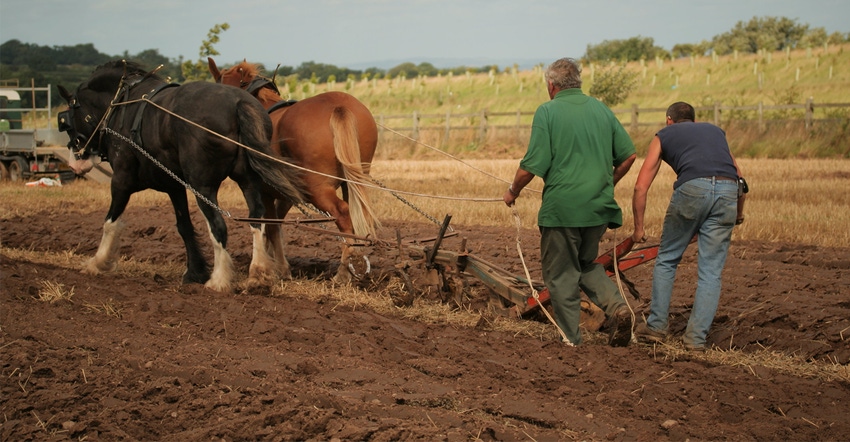 TIME TO SWITCH PLOWS: While horses may be strong and willing, plow shares that have lost their edge make for harder labor. The same is true for editors.
Nedetojo/Getty Images
Last month, I wrote about familiar farming words pirated by urbanites. Plow, as in tillage for instance, morphed into "plowed" — having too much to drink. Then our new next-gen production editor pointed out: "That's not what the word means to me. Are you really sure you want to use that one?"
Hmm, morphed again. Really want to know what "plowed" means today? Ask your next-gen adults — not teenagers.
So, where am I going with this? Sooner or later, every generation in agriculture begins losing touch with the leading edge of this rapidly changing industry. After 48 years of serving U.S. agriculture, it's time for me to "turn the page" and get out of the way. Chris Torres, American Agriculturist's new editor, will continue this 175-year journey.
Not smart enough or young enough, I missed my opportunity to continue my family's farm except for a few years of managing its transition. Yet, I was fortunate to find the next-best job — analyzing and communicating technologies and business trends coming to Northeast agriculture, and helping to help develop the first farm transition and beginning farmer loan programs in Pennsylvania.
Few can spend entire careers working for the best, most down-to-earth people who live and breathe this world's greatest industry. Yes, that be you! It's also a rarity to have the privilege of working with many of this nation's most dedicated ag journalists who are also bent on serving your best interests. That be Farm Progress.
American Agriculturist has recorded much change over its 175 years, such as numerous vexations of low milk prices and volatility of everything from apples to vegetables. What hasn't changed is the most intuitive, business-minded people of agriculture ultimately succeeded. That's why America became the most abundant food, feed and fiber producer of the world — and will continue to lead.
So, what now?
By Aug. 1, we'll have transitioned editorial responsibilities of meeting business needs of the oncoming farm generations to Chris. For me, "retire" means "re-tire," putting on new tread to run more life miles. Always an agriculturalist, I'll be slow to kick all the dirt — ah, soil — off my boots.
My wife is first priority, along with the wanderlust brimming over her bucket list. But I expect to stay ag-involved with continued and new opportunities. My plan is to finish research and writing on several ag issues that I've never had time to complete. And, I'll have more time to commit to the Christian Farmers Outreach ministry. I'm getting out of the way of the next-gen — not dying.
Bite-sized morsel
The day you choose to give up learning something new is the day you commit to becoming old.
About the Author(s) Editor, American Agriculturist
For more than 38 years, John Vogel has been a Farm Progress editor writing for farmers from the Dakota prairies to the Eastern shores. Since 1985, he's been the editor of American Agriculturist – successor of three other Northeast magazines.
Raised on a grain and beef farm, he double-majored in Animal Science and Ag Journalism at Iowa State. His passion for helping farmers and farm management skills led to his family farm's first 209-bushel corn yield average in 1989.
John's personal and professional missions are an integral part of American Agriculturist's mission: To anticipate and explore tomorrow's farming needs and encourage positive change to keep family, profit and pride in farming.
John co-founded Pennsylvania Farm Link, a non-profit dedicated to helping young farmers start farming. It was responsible for creating three innovative state-supported low-interest loan programs and two "Farms for the Future" conferences.
His publications have received countless awards, including the 2000 Folio "Gold Award" for editorial excellence, the 2001 and 2008 National Association of Ag Journalists' Mackiewicz Award, several American Agricultural Editors' "Oscars" plus many ag media awards from the New York State Agricultural Society.
Vogel is a three-time winner of the Northeast Farm Communicators' Farm Communicator of the Year award. He's a National 4-H Foundation Distinguished Alumni and an honorary member of Alpha Zeta, and board member of Christian Farmers Outreach.
Subscribe to receive top agriculture news
Be informed daily with these free e-newsletters
You May Also Like
---