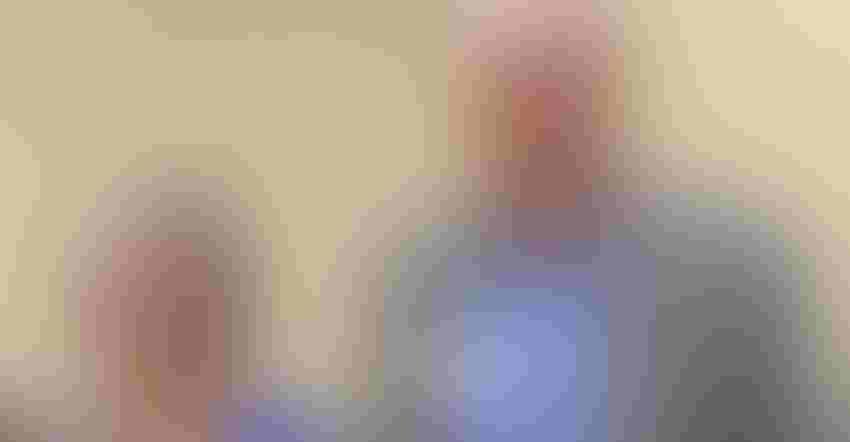 MASTER FARM COUPLE: Suzie and Nathan Larson of Riley, Kan., are one of six couples named to the Class of 2021 Kansas Master Farmers and Master Farm Homemakers. From their farm in Riley County to destinations around the world to the halls of the Kansas State Capitol in Topeka, the Larsons have served as ambassadors for Kansas wheat and sorghum farmers' interests and promoted Kansas agriculture. Their service to Kansas State Research and Extension and in organizations in their local community have helped them grow in 45 years of building and nurturing a farm family.
Nathan Leatherman
Over the last decade, Nathan Larson has volunteered his time to represent Kansas wheat and sorghum farmers in foreign lands, sharing their story with grain buyers and government leaders. But at the end of the day, there is no place like the farm home he and his wife, Suzie Larson, have made in Riley, Kan.
For 45 years, Nathan and Suzie have set goals that have guided them as they've built a profitable farming business, accumulated assets to support family living, saved for retirement, conserved land and water resources, and made far-reaching contributions to their community and agriculture. They are one of the six couples who have been named Kansas Master Farmers and Master Farm Homemakers for 2021.
The beginning
The Larsons' story begins with Nathan in his high school years, when he began share-renting 80 acres of cropland near his family's farm in Riley County. He attended Cloud County Community College and graduated from Kansas State University with a degree in agronomy in 1981.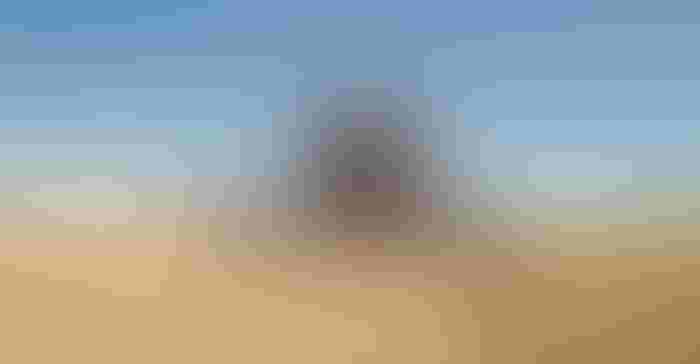 Growing up out of state, Susie moved to Manhattan to attend Kansas State University. During that first year, she met Nathan in the town's Aggieville business district near campus. Although she had no farm background, she said, "I had no qualms. Nathan was the one." They married in 1979.
Taking a break from college, she returned after the birth of their two children, earning a degree in elementary education in 1993. She taught in the Olsburg School District though 2002, and then worked in the Riley/Geary and Clay County Farm Service Agency offices and assisted with Women In Ag seminars. Suzie retired from FSA in 2019 and returned to full-time work on the farm.  
Growing a farm family
In the fall of 1980, Nathan and Suzie began cash-renting an additional 80 acres of cropland and 60 acres of grassland, and they started their cattle operation. In 1985, they bought a retiring neighbor's farm consisting of 237 acres plus assumed rental of his crop acres. Gilts were purchased, and a farrow-to-finish swine herd was established. Improvements were made to the operation until 2009, when the financial decision was made to stop hog production.
By the late 1980s, another neighbor presented the couple with the opportunity to cash-rent his 185 acres of cropland. According to Nathan, "A few years later that same farmer made us a deal on his cow herd and rented his grassland acres to us as well."
With the retirement of Nathan's father in 2015 and his death in 2017, the couple began cash-renting his cropland, pasture and farmstead, along with land owned by his sister.
Conserving resources
In the early 2000s, the Larsons converted to 100% no-till farming. They've participated in FSA and Conservation Reserve Programs, applying soil and water conservation practices on cropland and grassland acres through the years. The couple built cropland terraces and waterways, rebuilt a farm pond, and planted quail habitat borders. Through the Conservation Stewardship Program, they established pollinator strips, conducted patch burning to help grasslands and established crop strips for wildlife. They use best practices for pesticide spraying and incorporate research-backed pasture maintenance practices.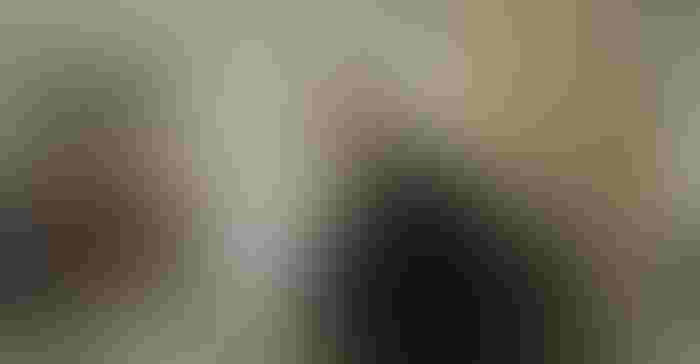 After they enrolled in USDA's National Resources Conservation Service, they removed unwanted pasture trees and plugged an abandoned well. Following these improvements, a group of state workers visited the farm to view the Larsons' conservation practices. 
Nathan started planting test plots for the Riley County Extension Service in 2001, and the partnership has continued for 20 years. Plots have included multiyear grain sorghum varieties, and wheat and soybean populations.
Committed to service
The Larsons' community service is directed by their belief that great vitality in your community begins with a strong connection to the people and institutions of that community.
Suzie has spent years volunteering in church and agricultural groups. Nathan has served on the USD 378 School Board, the Riley County Extension Council and Farm Bureau Board.
Nathan has also been on the Riley County Planning Board, the Board of Zoning Appeals and the County Vision 2025 Committee. He's chalked up 32 years of elected service on the Riley County Conservation District board of supervisors.
Nathan served as a North Central Kansas Farm Management Association county director for 2015-19 and as an executive officer from 2017-19. He's presented crop reports to the Kansas State House and Senate ag committees, and been interviewed on radio and television. He is a frequent participant in the Kansas Governor's Summit on Agricultural Growth that's hosted by the Kansas Department of Agriculture.
Representing Kansas farmers
Nathan has the unique opportunity to represent both the state's wheat farmers as a Kansas Wheat commissioner, and the state's sorghum farmers as a Kansas Grain Sorghum commissioner. Today, he serves as the KGSC treasurer and its representative to the U.S. Grains Council, and on the USGC's Western Hemisphere Advisory Team. Consequently, KDA asked him to be part of its trade mission to China. He traveled with the USGC on trade missions to Mexico in 2016, and in 2019 Suzie joined him on a trade mission to Colombia. 
With their farm's proximity to Manhattan and Kansas State University, the Larsons have hosted trade groups, farmers and other agriculturists from around the globe. Bulgarian grain producers, guests of the International Grains Program at K-State, and farm economists from Uganda have visited their farm. The Larsons have met with trade groups from Spain, China, and Mexico to share insights and promote Kansas agriculture.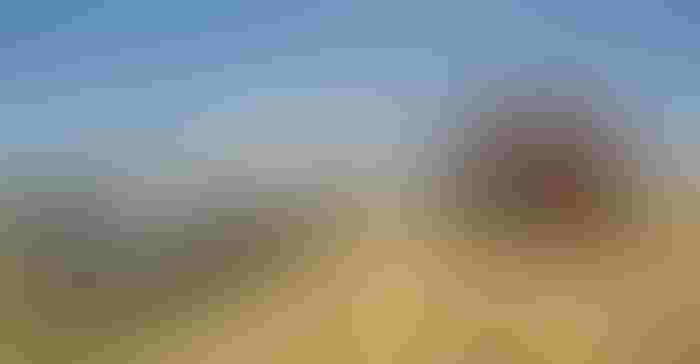 These experiences have provided important opportunities for critical thinking and educational growth. Both Nathan and Suzie agree, intellectual curiosity about the world, the people in it, and how it all works and change is critical for personal and professional development as and success as farmers.
Family advice
The Larsons have taught their children, son Jeremy Larson and daughter Lela Diers, that success is earned through hard work and a desire to keep learning. Making mistakes is part of that, they say — but so, too is perseverance. Sometimes on the farm you have to use duct tape and baling wire, they say, but in the end you will find success.
Local lore
Riley, Kan., is probably most famous as the home of Jordy Nelson, a former NFL wide receiver for the Green Bay Packers and the Oakland Raiders, and the Kansas State University Wildcats.
Newell West lives in Abilene, Kan., but grew up on a farm in Stafford County, Kan. A career educator, she taught home economics and family and consumer sciences at the secondary and adult levels. She continues to pursue educational endeavors as a freelance writer.
Subscribe to receive top agriculture news
Be informed daily with these free e-newsletters
You May Also Like
---