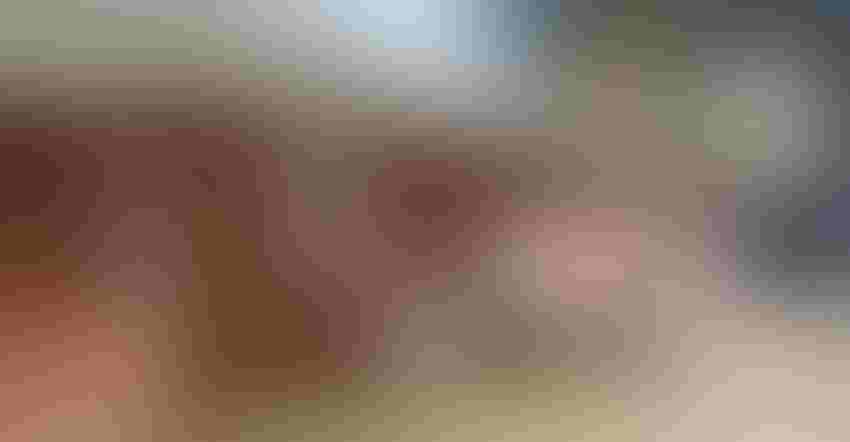 PAST AND PRESENT: It is amazing how one shirt logo can prompt a conversation that takes you down memory lane.
Editor's note: This is the fourth in the series "State Fair Stories." Unlike those where we visited with youth exhibitors at the Missouri State Fair from Aug. 11 to 21 about their projects and experiences, this is my State Fair Story. Check back next week for three more exhibitor stories.
At the Gerken Dairy Center on the Missouri State Fairgrounds, it is like lunchtime at high school. You pick a seat at the table, even if others are there. Sometimes, it leads to the greatest conversations.
My friend and her young daughter came on a golf cart excursion with me from the Sheep Pavilion across the fairgrounds to grab some ice cream. She nabbed a table next to an older couple. and I sat down ready to indulge my chocolate craving.
She and I talked about the shows, kids and life in general. As the ice cream disappeared and the conversation lulled, the gentleman leaned over and asked, "Do you work at the Farm Progress Show?" Busted.
When I started this job, I covered new products at the show. On this day, I was wearing my first "official" Farm Progress Show company shirt. It has our old logo, one perhaps not as recognizable to that next generation, but for the man sitting at my table with the farm equipment hat, it brought up memories.
He attended many Farm Progress Shows in Illinois and Iowa working for an ag equipment company that manufactured combines. He shared how back in the 1980s during corn harvest demonstrations, he was tasked with going behind the machine, kneeling in the stubble and counting the kernels left in the field. Then using a walkie-talkie, he would relay that number back to his crew.
"I bet you don't see that today," he said. I agreed.
"Were you there when it closed for rain?" he asked. "I think it was in '86." I was not, but told him I heard about it my very first year at the show, and I uttered two names — Tom Bechman and John Otte.
Tom is the editor of Indiana Prairie Farmer, and John is the now-retired economics editor for the company. He remembered them both.
I shared how during my tenure, rain caused its own muddy mess. My fellow Nebraska Farmer editor Curt Arens and I were pushing out cars, something Tom and John did back in the 1980s. Curt looked over at me with both hands on the minivan and said, "Who do you want to be, Bechman or Otte?"
There at that little table in Gerken Dairy Center, a stranger and I shared a great laugh. He understood my situation. He knew my people. He knew our show. He knew agriculture.
There is truly nothing better than attending your own state fair — I don't care which state you live in. It is the one place where you can catch up with friends that have become family. But it is also where you can sit down on a ringside bench or restaurant table and have a random conversation about the one thing you have in common, the one thing you work for, the one thing you hold dear — farming.
My Missouri State Fair is truly one of my happy places. I hope yours is too.
I encourage you to make the trek next week to Boone, Iowa, and attend the Farm Progress Show. Perhaps, it will provide you with memories that serve as conversation starters.
Subscribe to receive top agriculture news
Be informed daily with these free e-newsletters
You May Also Like
---