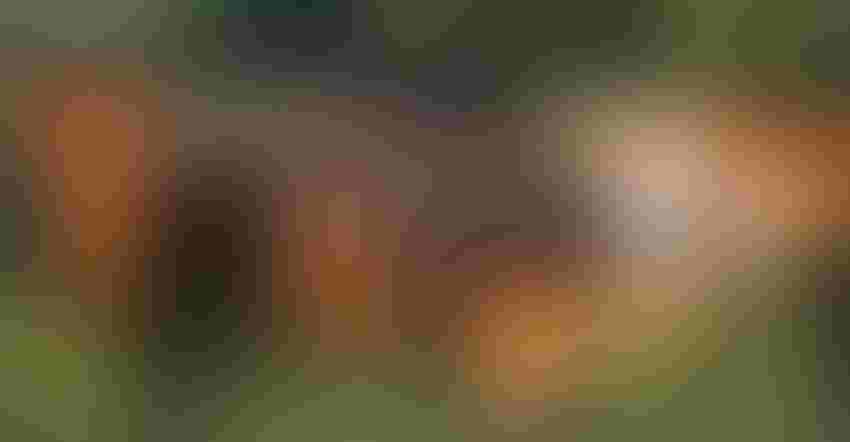 CALM OF COWS: There is something calming about being around the cow herd.
Curt Arens
When I was a kid, our parents would often gather my brother and I into the pickup on summer evenings to drive to the pasture to check cows. We sat in the pickup box while cows and calves came up to lick at our hands and roam gently around us, quietly munching on supper in the pasture.
There is something special and calming about the cow herd. Our herd has never been very big by Nebraska ranch standards, but it has always been an important component to the finances of our operation.
Maybe more importantly, the cows are like family. We don't have them named, but we know them. We know which cows are prone to having twins, and which ones are mean when their calves are small. We know which cows we can scratch on the head, and which ones like to push through the fence.
We may complain about chopping ice in the cattle waterers on a subzero day, fixing fence, or chasing down an errant cow and calf that stray from the herd. But it is difficult to deny that there is a catharsis that takes place when we are around those old cows. They are good for us, and we do our best to take care of them.
During the drought of 2012, our pastures had run out by mid-June. We didn't have access to additional forages, so we had to sell the majority of our herd. Sitting in the sale barn that day and watching the sale of our cows, some of which were descendants from my high school FFA herd, was one of the toughest days I've had farming. Fortunately, we were able to keep a few cows back.
Our second daughter, Taylor, built a small herd of her own through FFA and 4-H, so we still have our own cow herd to care for. Even now, when the day has been hectic and I feel a need to slow things down, I can drive out to the pasture to just sit and watch the cows. That treasured experience is one of the many reasons farm life is so unique and so blessed.
New features
In our continuing efforts to serve our readers, we've used reader feedback to add a few new columns online and in print lately at Nebraska Farmer. After an absence, the popular LEAD Comment column is back, allowing LEAD alumni to offer insights into several current ag topics.
Don't forget Prairie Post, the new column from our field editor, Kevin Schulz. You may have read our new Down the Road column, telling the history and background of some of Nebraska's best agriculture-related sites.
Our Farm and Garden column allows experts to answer reader "how-to" questions about the farm and ranch landscape — lawns, trees and gardens. Finally, our new Then and Now column gives a deep-dive look at the evolution of farm technology, by paging back into our Nebraska Farmer archives to find stories about technologies of old that are still relevant today.
As always, we'd love to hear your input about these new columns, and if you have a question for the Farm and Garden column, drop me an email at [email protected].
Subscribe to receive top agriculture news
Be informed daily with these free e-newsletters
You May Also Like
---