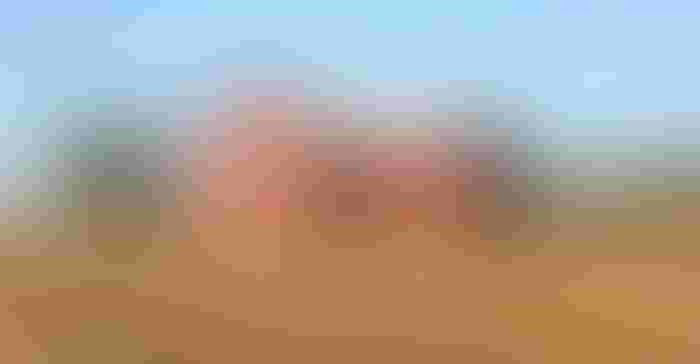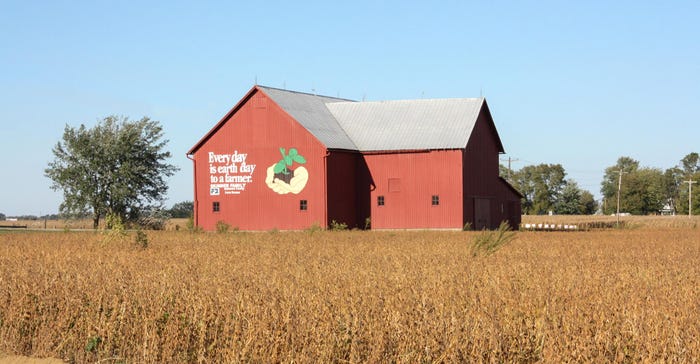 When automobiles hit the scene circa 1909, the outdoor billboard barn campaigns became even more successful, as people could motor farther and faster on the narrow two-lane roads connecting farms, towns and cities. Large barns often gained prominent positions along roads that became designated as state and national highways throughout the land.
Related: Ohio home to the most billboard barns
The very first young barn painters, Maurice Zimmerman and Harley Warrick for Mail Pouch tobacco, and Clark Byers of Rock City, had no idea they were creating an advertising boom that would be looked back on with nostalgia and defined as American folk culture.
In 1925, the Bloch brothers recognized the large canvases the barns provided for advertising their new chewing tobacco, Mail Pouch. Billboard barns provided 365 days of conspicuous advertising —as opposed to the printed word of newspapers and periodicals, which were tossed in the trash within hours of reading.
The brothers were so successful with their outdoor Mail Pouch campaign that others joined the fray, vying for the best barns. Small-town service stations, restaurants, hardware stores and drugstores, as well as shops selling clothing, shoes, miracle cures and soft drinks, just to name a few, were trying to compete with large city department stores and mail-order catalogs.
Richman's Clothes of Cincinnati, Kidron Town and Country Store in Ohio Amish country, and May Co. of Cleveland were some of the early ones. Bob Evans Restaurants, and Kiko Auctions of Canton, Ohio, came along later.
Thirty-five years after the Mail Pouch campaign was launched, "See Rock City" billboard barns, in white bold-block letters and black background, started to appear across the south and upper Mid-west. Clark Byers, a self-taught painter as of age 22, started painting the iconic slogan "See Rock City" on the sides and roofs of barns in 1936 or 1937 — no one knows the date for sure. Barn owners were offered free passes to the tourist destination or other promotional items, and a side of their barn was painted for free. Sometimes they were paid $3 to $5 per year for their barn to herald Rock City, which is near Chattanooga, Tenn., to passing motorists.
Four decades later, Buyers had painted this world-famous slogan — promising visitors they could see seven states from Lookout Mountain (near Rock City)  — on 900 barns in 19 states, at a fee of $40 per barn painted. He often created taglines to go along with the now-famous slogan, and he added route numbers or directions for tourists to follow.
Byers retired after being shocked by electrical lines on the roof of the barn he was painting. In 2004, he died at the age of 84. Of the 900 Rock City barns Byers painted, fewer than 100 still stand.
Directions for motorists
These painted barns directed motorists to places to visit, and they opened a new era of travel and tourism for the American family. Other tourist attractions followed suit — Ruby Falls on Lookout Mountain and Meramec Caverns, near Stanton, Mo., among the most notable. Jim Guera painted 5,000 Meramec Caverns barns over a 38-year period, and of those, fewer than 88 are left.
In recent years, barn owners have turned to using their barns to express their own passions and ideas. They promote support for agriculture, local school sports, politics, religion, or just beautiful decoration.
These once-beautiful iconic barns were and continue to be a record of American social and retail history. Today's travelers who spy one of the old American folk-art billboard barns count themselves lucky to experience the pleasure of viewing a building from the country's past. In 2000, billboard barns collided with the information superhighway with the addition of website information.
Contact Gray, the "lady barn consultant," with stories of barns past present and future, at [email protected] or 740-263-1369.
Subscribe to receive top agriculture news
Be informed daily with these free e-newsletters
You May Also Like
---