 The rice industry has lost a great friend and advocate with the passing on August 18, 2017 of Ray Edward Stoesser, 68, of Dayton, Texas.
Ray leaves behind his wife of 47 years, Eileen Jarett Stoesser; sons, Neal and Grant and their wives, Meredith and Laci; and grandchildren, Nate, Jed, Wes, Jase and Ford, as well as four sisters and numerous nieces, nephews, other relatives, and friends.
Ray was born October 9, 1948, in Dayton and began rice farming in his junior year of high school.  He continued farming through the summers while he attended Baylor University, graduating in 1971 with a BBA and a wife - Eileen Jarett of Corpus Christi.
 In 1972, he began farming full-time in Eastgate, Texas, with his father, Eddie, brother, Jack, and cousin, Roger Brown.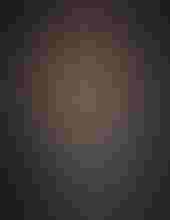 Over the years, Ray received numerous honors for his contributions to the rice industry, and he held many leadership positions within the industry. 
 He served as president of the Texas Rice Council, Chairman of the Board of Directors of the U.S. Rice Producers Association, Board Member of the Texas Rice Producers Board, Board Member of the Texas Rice Research Foundation, and Board Member of the American Rice Growers Dayton Division. He has also served as President of the Liberty County Farm Bureau, Former Board Member of the First National Bank of Dayton, and Member of the Texas Soybean Association.
 In 1997, Ray was honored as Rice Farmer of the Year at the Winnie Rice Festival. In 2010, the Texas State House of Representatives presented Ray with a Certificate of Appreciation for his service on the State Board of the Coastal Water Authority, and in 2016 the Texas Senate recognized his contributions to the Texas Rice Industry.
 In 2015, the National Conservation Systems Cotton and Rice Conference named Ray the "National Rice Farmer of the Year."
 Ray was an active and vocal advocate for the U.S. rice industry, traveling to Washington, DC annually to lobby on behalf of the industry and taking many foreign trips to support and promote U.S.-grown rice.
 Memorials in Ray's name may be made to the First Baptist Church Scholarship Program, 202 East Houston, Dayton, Texas 77535.
Subscribe to receive top agriculture news
Be informed daily with these free e-newsletters
You May Also Like
---